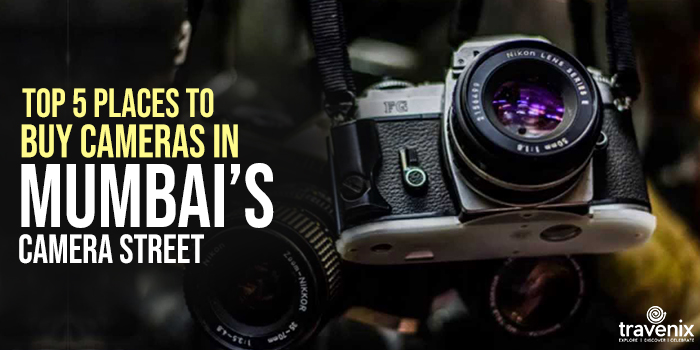 Top 5 Places To Buy Cameras In Mumbai's Camera Street
Whether you're an amateur or a professional photographer, if you're looking for a place to buy new cameras or to get your camera fixed, Mumbai's Camera Street in Fort has a lot of options for you. Even if you don't have the budget to buy a high-end professional camera, you can rent out a camera there.
Snap It Out!
Some of the shops in Camera Street in Mumbai are more than 40-50 years old and are known to offer the cheapest prices. If you're on the lookout for anything related to camera or camera accessories, make sure you check these shops out:
1. Centura Photo Store
For those who are planning to buy a new camera, a trip to the Centura Photo Store is a must. This camera store has a diverse collection of cameras. You'll be able to find almost all models of Sony, Canon, and Nikon, but if there is any camera which you'd like to buy but isn't available at their store, don't be disappointed. Just let them know, they will get it for you.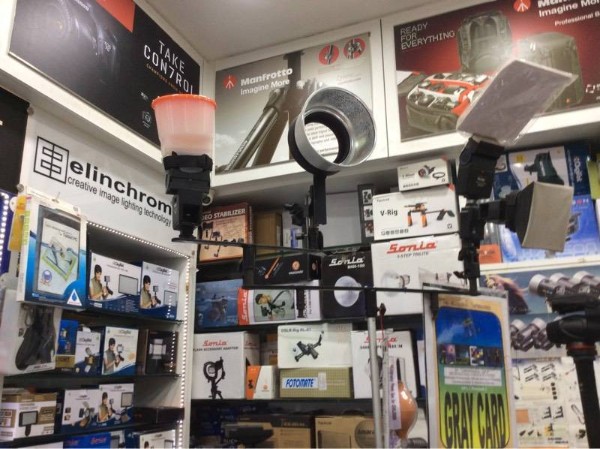 Where: Shop 6, Sai Krupa Building, Behind Central Camera Company, Off Dr. DN Road, Fort, Mumbai
2. Popular Electronics
Can't figure out what's wrong with your camera? Popular Electronics should be your go-to store. They are known to fix cameras at affordable rates, and if required, even to replace camera parts with good quality products. In their shop, you'll also find some vintage cameras that are available at great discounts.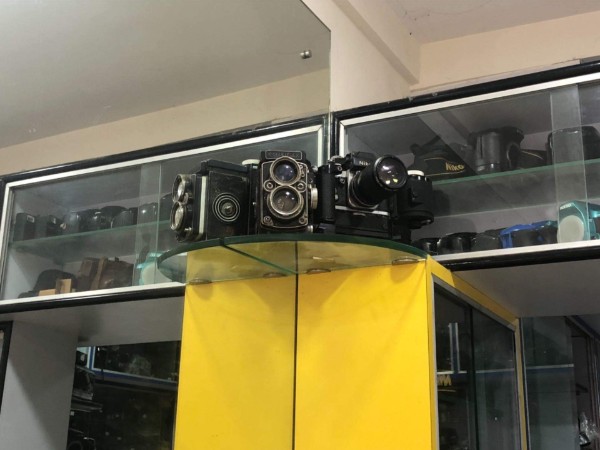 Where: Shop 5, 18 Raja House, MK Amin Marg, Bora Bazar Street, Next To Monarch, Fort, Mumbai
3. Mahendra Camtech
Get a peek into the old world as you try to figure out the charm of vintage cameras at Mahendra Camtech. They have a good collection of vintage cameras, some of which are quite rare too. The best part is you can get them at around Rs. 1000-3000 at this shop. If there is a specific rare vintage camera that you are not able to find anywhere else, your best bet would be to head to this shop. If they don't have it, they'll try their best to source it for you.
Where: Daver House, 197, DN Road, Central Camera, Fort, Mumbai
4. Camera Centre
Standing strong for more than 40 years, this camera shop has the first-generation point and shoot cameras kept alongside the latest DSLR and mirrorless cameras. Photography students and film crews often get their equipment from this shop. If you're not sure about which camera to buy for your requirements, just ask their owner for suggestions. He is a guy who knows all the features of the cameras in his shop thoroughly.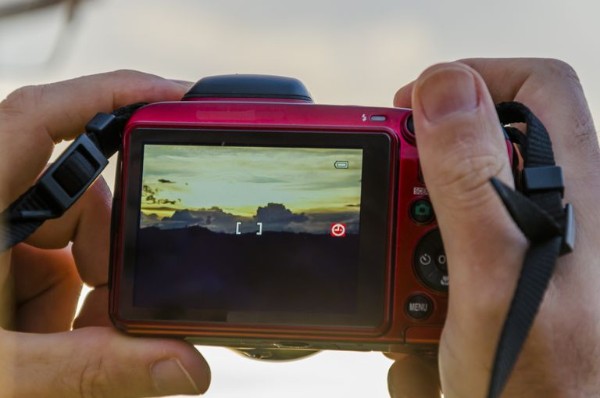 Where: 191, DN Road, Next To Central Camera Building, Fort, Mumbai
5. Central Camera
Central Camera has professional camcorders, 4K cameras and DSLR cameras from brands such as Canon, Sony, Nikon, DJI, and GoPro. Along with cameras, they also provide camera accessories and repair services. They have been in this business for decades now and have built a reputation of providing the best quality products at the cheapest rates.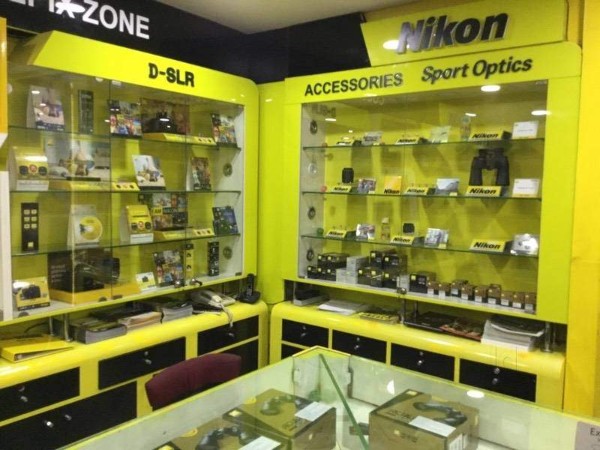 Where: 195, Dr. Dadabhai Naoroji Rd, Borabazar Precinct, Ballard Estate, Fort, Mumbai, Maharashtra
Which other stores have you visited at Mumbai's camera street? Please share with us your reviews and suggestions in the comments section below.
Image Credits: JustDial, Lifewire
Latest posts by Vibha Sharma
(see all)