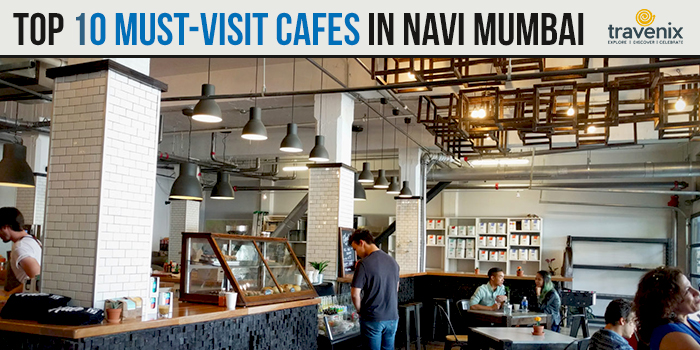 Top 10 Must – Visit Cafes In Navi Mumbai
Cafes are the places to hang out with our friends or spend some time alone with yourself. From delicious food to aromatic beverages, cafes are the perfect spots for socializing. Whether it is an open mic night or just board games with our friends, cafes are always fun and lively.
Chill and Relax
With the increase in the number of cafes, new innovative cafes have popped up in Navi Mumbai that attract the customers with delicious food and great ambiance. With the competition at its peak, Navi Mumbai has some of the best cafes out there and here are the best of the lot.
1. 70 Beans
70-Beans is one of the best cafes in Navi Mumbai. Serving great coffee along with delicious sides, it is a one-stop destination for anyone looking for a great time. They serve from an extensive menu that offers a wide variety of hot and cold coffees, teas, mocktails, shakes, pasta, sandwiches and to top it all, delicious desserts. The cafe gives out energetic vibes, has a relaxing ambiance and is the perfect place for you to spend some time with yourself or bring out your friends to have a great time! (Ambien)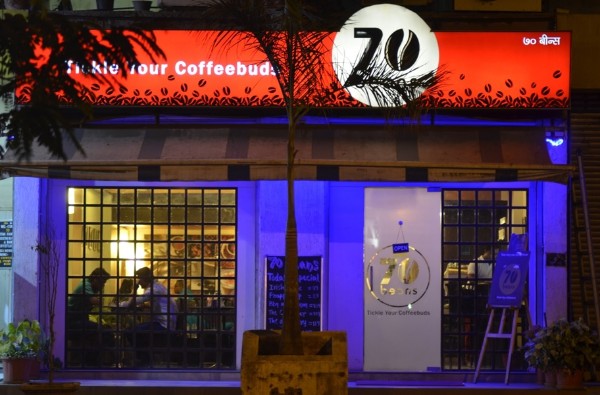 Where: Shop 19, Plot 17, Palm Beach Galleria Mall, Sector 19D, Palm Beach Road, Vashi, Navi Mumbai
2. Cafe Monza
Located in Kharghar, Cafe Monza is most popular amongst college students. It is an Italian cafe that aims to diffuse the tastes of Italy through their lip-smacking pasta and pizza. With vintage interiors that can match any cafe in Italy, laid-back ambiance, and a humongous menu that serves everything, from pancakes and waffles to steaks, they have got you covered for all your food cravings!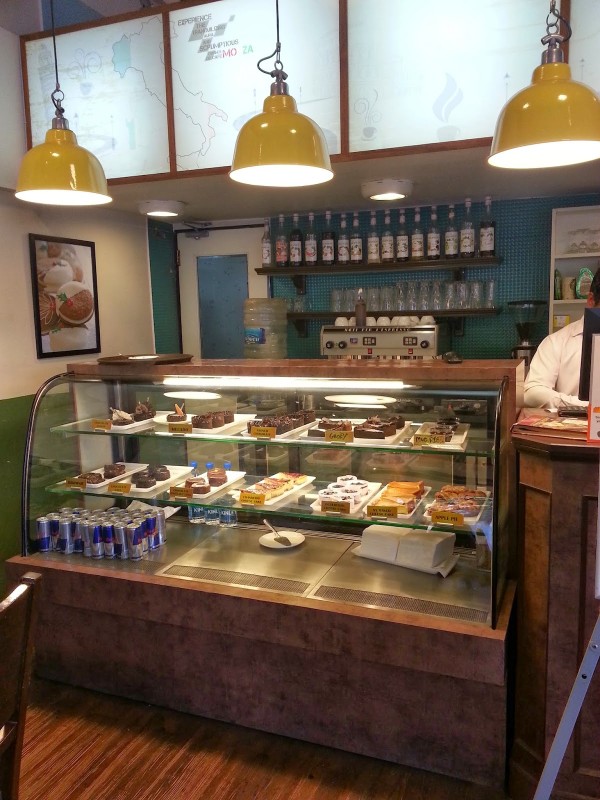 Where: No. 15, Bhoomi Heights, Kharghar Station Rd, Wing F, Turbhe Store, Sector 8, Kharghar, Navi Mumbai, Maharashtra 410210
3. 3rd Eye Cafe
The 3rd Eye Cafe is unique and probably the only cafe in Navi Mumbai that gives employment to Transgenders. Transgenders run the cafe where they do chores from serving to cooking which is a leap towards a better future. They aim to create a space which is devoid of all social bindings, stereotypes, and constraints. With a soothing ambiance and a multi-cuisine menu, this cafe is a must visit in Navi Mumbai!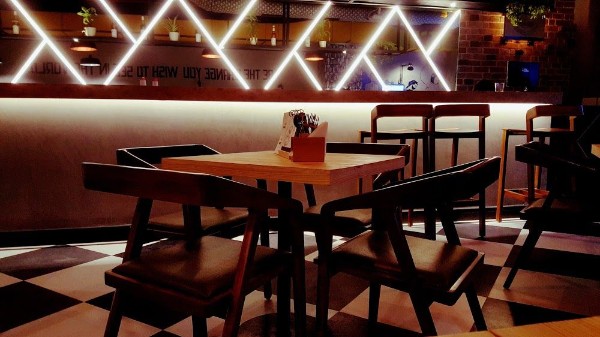 Where: Shop No 20, Palm Beach Galleria Mall, Sector 19D, Vashi, Navi Mumbai, Maharashtra 400703
4. DaCapo Cafe and Bistro
DaCapo is another cafe in Kharghar and is also famous amongst the college students. It is an Italian cafe with outdoor seating, pop music and a bunch of boards game that you can play with your friends while waiting for your order. Apart from being a cafe, DaCapo is also a place for open mic enthusiasts as they keep late night open mics on weekends for people to participate and others to enjoy. They even have live music and sports screenings for the fans to sip on a freshly brewed coffee and enjoy the sport.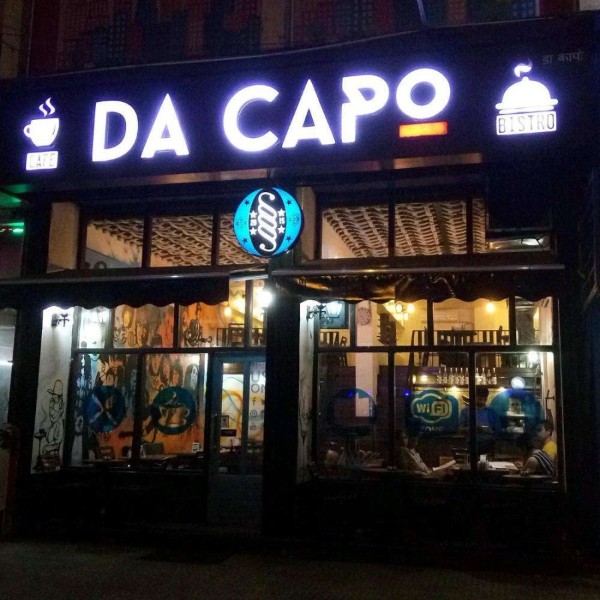 Where: 12 & 13, Bhoomi Heights, Sector 8, Kharghar, Navi Mumbai, Maharashtra 410210
5. Snacks and Ladders
Snakes and Ladders was one of our favorite childhood board games, and the Snacks and Ladder Cafe in Navi Mumbai aims to recreate that! A minimalistic cafe with simple interiors, this cafe is most famous for its board games. With a whole rack dedicated to board games, a foosball table, and a hula hoop to burn some calories before hogging on their delicious food, Snacks and Ladders is sure to bring back your childhood memories!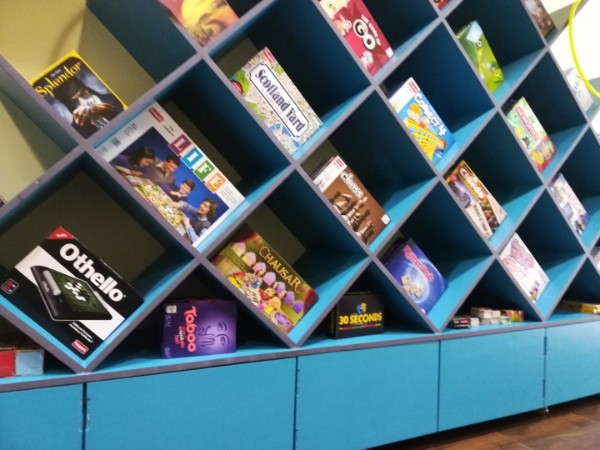 Where: 61, Satra Plaza, Sector 19D, Vashi, Navi Mumbai, Maharashtra 400703
6. Aromas Cafe
Established in 2008 in Navi Mumbai, Aromas Cafe is an Australian coffee chain that was founded in 1982 with the idea to create a relaxing ambiance of European-style coffee houses. It is an open-style cafe with wooden furniture and decorated by plants to give you a relaxing feel amidst all the chaos. With delectable food and aromatic coffee, this cafe is a must-visit in Navi Mumbai!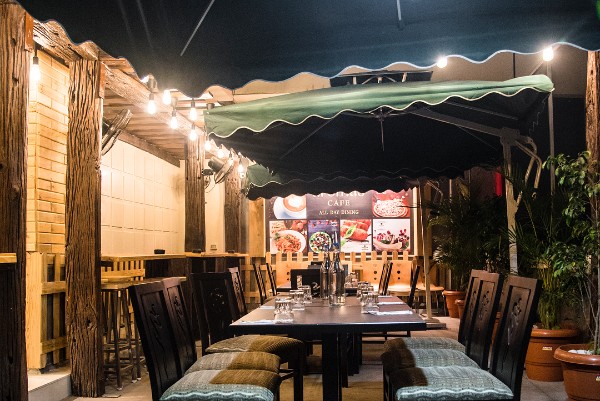 Where: Sector 30A, Vashi, Navi Mumbai, Maharashtra 400703
7. Sailors Cafe
A small cafe situated in the lanes of CBD, The Sailors Cafe is an ocean-themed cafe decorated with miniature boats and lighthouses. They aim to socialize the society around them by bringing everyone together over coffee or tea. They even have a book exchange club where you can meet, exchange books and socialize with other bookworms! If you are in Navi Mumbai and looking for some karaoke and open mic, this is your destination!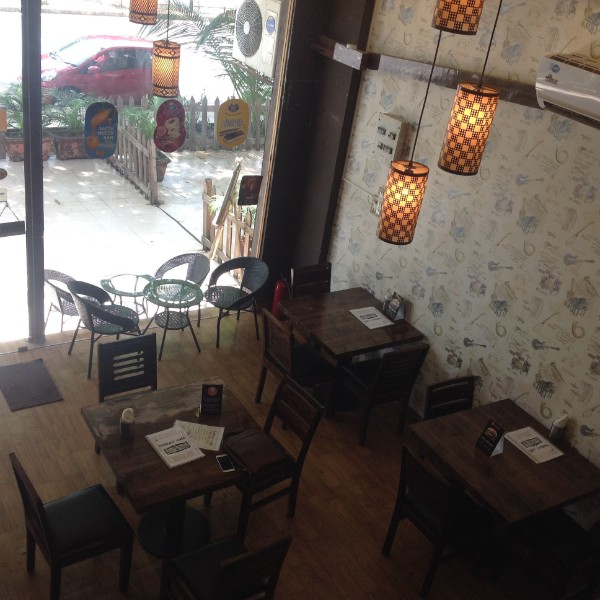 Where: Belle Vista CHS, Shop No.9, Sector -15, C.B.D. Belapur, Navi Mumbai, Maharashtra 400614
8. Cafe Bombay Diaries
Cafe Bombay Diaries is an Iranian Cafe that will take you back in time with its vintage aura and interiors. Predominantly famous for its wide variety of tea that includes the Matcha Tea that has 137 times more antioxidants than your regular green tea, this cafe does not lag behind with its food. With all the food and drinks like Bombay Tava Bhurjee and Haldi Kesar Milk served in a clay cup among other dishes, Cafe Bombay Diaries is a must-visit for all the foodies.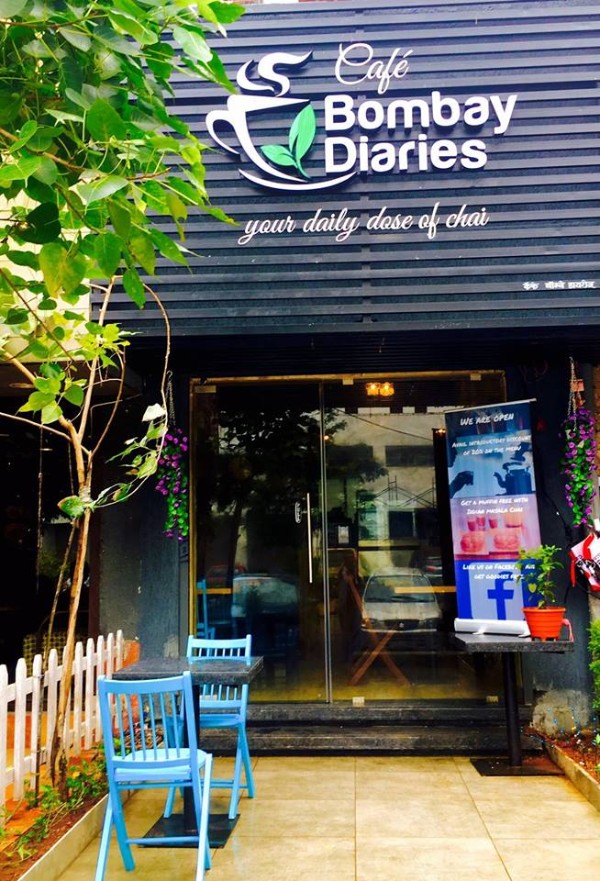 Where: Chawla Plaza Society, Sector 11, Sector 9, CBD Belapur, Navi Mumbai, Maharashtra 400614
9. Olde Bailey's Cafe
Olde Bailey's is a cafe that gives you the experience of British cafes with a wide array of coffees and food. They have some of the tastiest pasta and burgers along with freshly brewed coffee that will relax your body and mind with every sip you take. Along with this they also have open mics and screenings for sports. With the FIFA World Cup in its final legs, Olde Bailey's is a must-visit with your friends to enjoy the World Cup!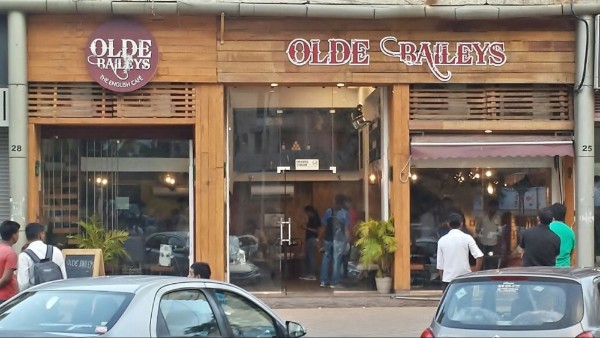 Where: Nerul, Seawoods

10. Brew House Cafe
Brew House Cafe is a cafe and a bar that is popular for its food, quaint ambiance, lively vibes, and its nightlife. It has a wide variety of brewed coffee along with an extensive bar menu. It also hosts a lot of events such as Chitrahaar where they screen English and Hindi Retro Music or the BHC Ultra Nights every Saturday. With peppy music, live events and delicious food, this is your go-to cafe for all your Saturday night plans!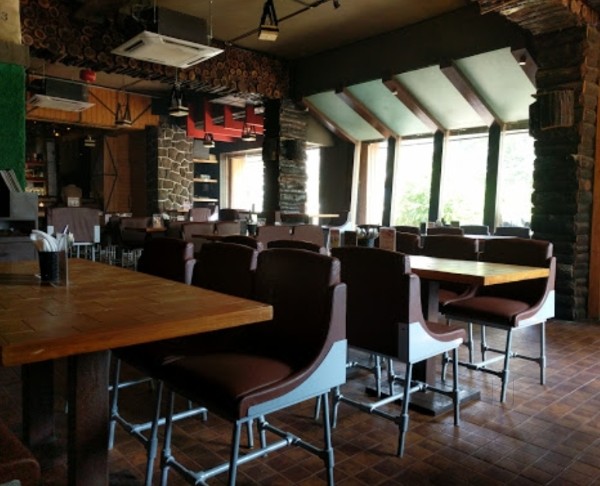 Where: 6, Arenja Plaza Plot No: 52, Sector 15, CBD Belapur, Navi Mumbai, Maharashtra 400614
Have you visited any of the cafes mentioned in the list above? Share your experience with us in the comments below!
Image Credits: Justdial, Exclusife, euphoRHEA, HungryForever, Dinomeals, LBB, Facebook
Latest posts by Vibha Sharma
(see all)