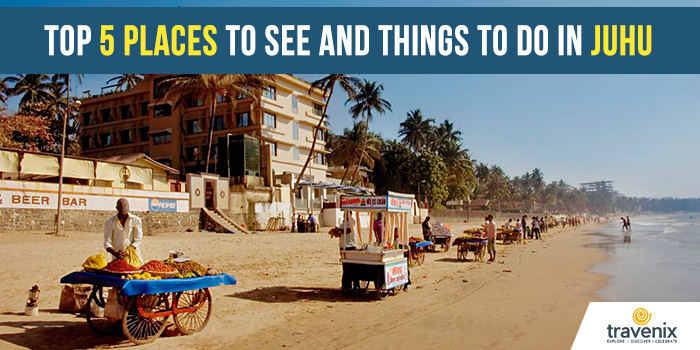 Top 5 Places To See And Things To Do In Juhu
Even if you haven't ever visited Mumbai, there are good chances that you may have already seen Juhu in photographs, videos or in the news. It is one of the posh localities in the city that is home to Bollywood icon Amitabh Bachchan and many other stars. Juhu Beach, a major tourist attraction, also has been showcased in several movies and TV shows.
Juhu In A Nutshell
Today it is a bustling neighborhood that has several five-star hotels, bars, and sea-view restaurants, but in the nineteenth century, it was only a small island which was mainly inhabited by the Koli community. When the Portuguese came to Mumbai, they gave it the name of "Juvem", and their influence can still be seen in the form of old churches in the area.
Overall, Juhu has a great mix of places to see for travelers interested in culture, food as well as nightlife. We've listed it all down in this article so that next time you're heading to Juhu or Mumbai, you don't have to spend hours planning your itinerary.
1. Water Sports At Juhu Beach
Mumbai's Juhu Beach has always been a crowd-puller in the summer, but this year, the numbers are particularly going to swell. Mumbaikars don't need to head to Goa or water parks to enjoy great water rides, Maharashtra Maritime Board is bringing all the fun to Juhu beach itself.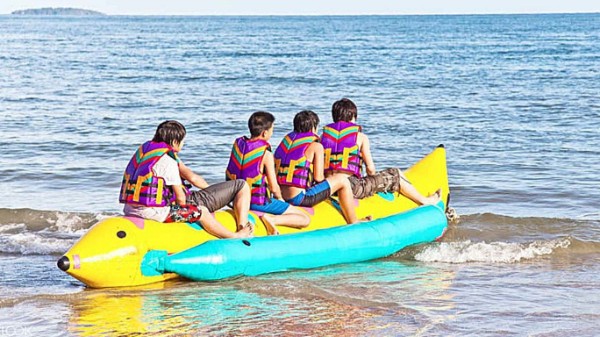 The beach is now open for banana boat rides, flying fish rides, sofa rides, and jet ski. The best part is, each ride costs only Rs 200 per head, so you can beat the summer heat in style without splurging too much.
2. Sample Street Food At Juhu Beach
Watching the sunrise or sunset at Juhu Beach may be one of the most cliched things that you'll find on all the lists that tell you what to see in Juhu, so we're skipping that and moving straight to the bustling street food scene.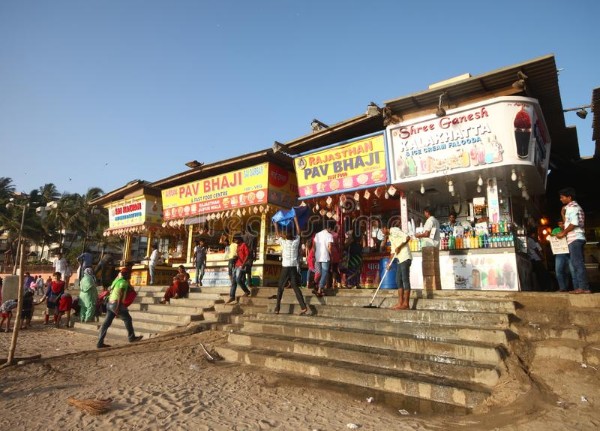 When you are talking about street food in Mumbai, panipuri, sevpuri, bhelpuri and vadapav will be there, but in Juhu, you can find some unique dishes too. Where else will you find Chocolate Chip Dosa and Rabdi Malai Falooda in one area? If you are looking for more recommendations, check out our article on best street food picks from Juhu.
3. Visit ISKCON Temple
Just like ISKCON temples across the world, the one in Juhu provides a serene spot for meditation. Established by the founder of the Hare Krishna Movement, Acharya AC Bhaktivedanta in 1978, the temple is known for hosting religious functions of the Swaminarayan community throughout the year.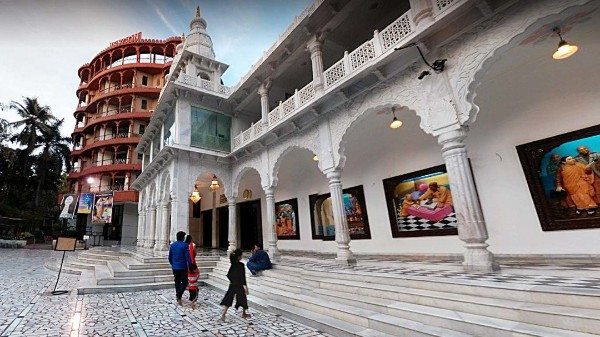 The main structure, which is built of spotless white marble, is decked with intricate carvings and is known for its neat architectural design. Inside their premises, they also have guest houses, libraries, as well as a huge restaurant which serves simple, yet delicious food.
4. Helicopter Joyride From Juhu Airport
Explore Mumbai's tallest skyscrapers from up close and watch over the busiest roads from high above, as a helicopter takes you in for a ride around the city. Take in panoramic views of the scenic beaches interspersed within the concrete jungle and view the city from a totally different perspective.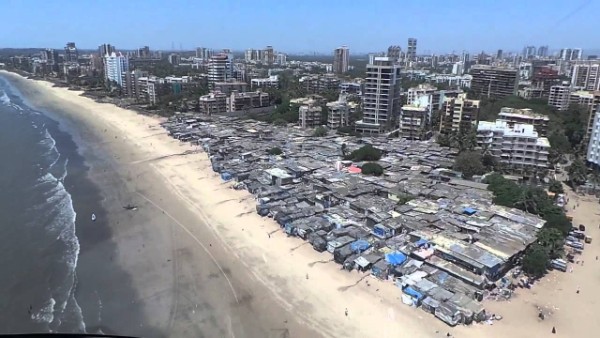 While this off-beat activity is mind-blowing, it is only for those travelers who are ready to splurge Rs 5000 for a 15-20 minute joy ride.
5. Watch A Play At Prithvi Theatre
Built in the memory of the legendary Bollywood actor Prithviraj Kapoor by Shashi Kapoor and Jennifer Kapoor, it is one of the oldest theatres in Mumbai. Prithvi Theatre has been a launchpad for many prominent actors and is known for maintaining a high standard in terms of the quality of plays staged.
With plays going on every day, the theatre attracts theatre enthusiasts and celebrities regularly. Apart from the main theatre, it also has an art gallery and a lively cafe (Prithvi Cafe) in its premises. For book lovers, there is also a small book stall that gives out books at very affordable rates.
If you still have some time on your hands, head to the St. Joseph's Church to experience the tranquility that churches exude, or head straight to Trilogy Super Club for a night full of dancing and fun. Make sure you're dedicating one full day to covering places to see in Juhu; there is so much to see! If you've got more suggestions for sightseeing places in Juhu, do mention them in the comments section below.
Image Credits: LiveMint, Jayasimha Rachoor, MumbaiLive, Dreamstime, TripSavvy
Latest posts by Vibha Sharma
(see all)