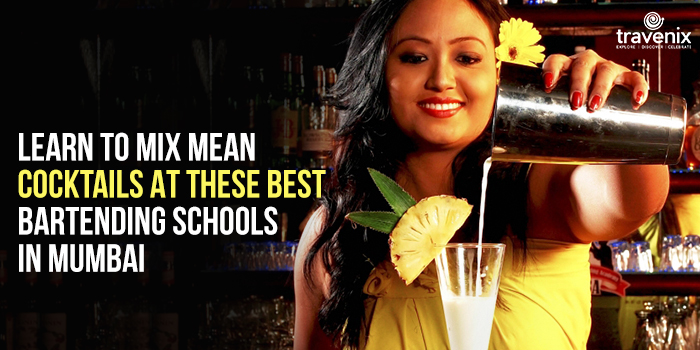 Learn To Mix Mean Cocktails At These Best Bartending Schools In Mumbai
Behind Mumbai's buzzing nightlife are some fine bartenders making sure everyone gets a mean cocktail at the end of a long day. We've all guzzled down classic margaritas, LIITs, and desi fusion drinks, but have you wondered how exactly do these combinations work?
The Art of Mixing Drinks
Mixing drinks is really an art. It's not as simple as putting together two random flavors or drinks together. Much like food, a lot depends on understanding the flavors of each drink and pairing the right combinations together. If you want to shake, stir and come up with your own creative cocktails, you can learn the art of bartending and mixology at these bartending institutes in Mumbai.
1. Flairology Bar School
Flairology prides itself on providing practical and hands-on training for bartending from professionals in the field. Some of the bartenders who teach at their institute hold a record in the Guinness Book of World Records, while others have built a good reputation as national bartending champions.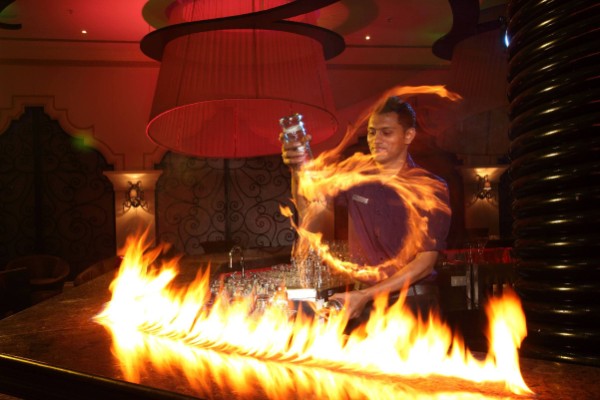 They also have direct tie-ups with Hard Rock Cafe, Hyatt Hotels & Resorts, JW Marriott, Novotel Hotels, and other major hotel and restaurant chains. So, you can expect to find good placements right away if you're a good student of mixology or flair bartending.
Where: 13th Floor, Padmavati Heights, Vinod Villa Housing Society, Shraddhanand Road, Vile Parle East, Mumbai, Maharashtra 400057
2. Drinq Barmen and Academy
Not sure if you want to pursue bartending as a hobby or a profession? Give it a try with Drinq's one-day course and see if mixing drinks ignites your passion. For those who want to take it up as a profession, their three-month professional course is a good choice.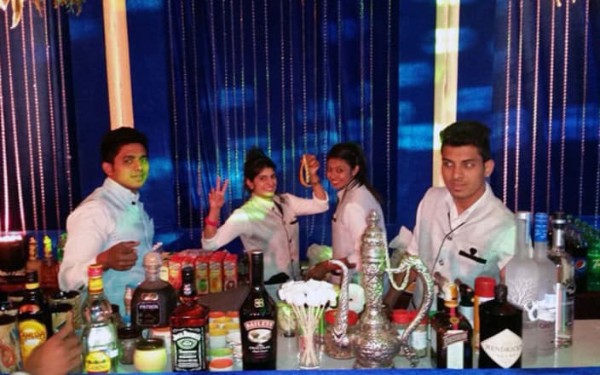 It is cofounded by Binny Dhadwal, a well-known name in the bartending industry in India. At the end of the advanced course, you also get a one-month training period in which you get to work at some of the best pubs in Mumbai.
Where: Mumbai 400050, Pali Mala Rd, Ambedkar Nagar, Mumbai, Maharashtra 400050
3. STIR: Academy of Bartending
Run by Shatbhi Basu, the first female bartender in India, STIR's bartending course focuses on theory as well as practical learning. It was set up in 1997 when bartending was hardly a known profession in India.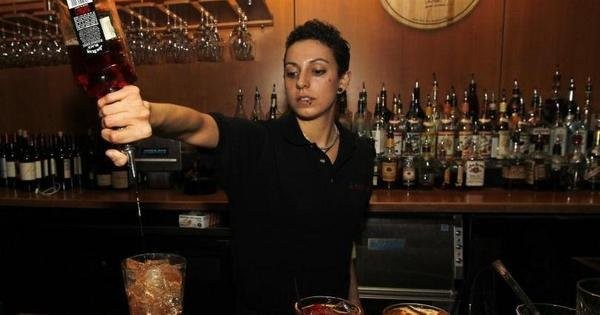 Since then, it has taught hundreds of students, many of whom went on to become bartenders for five-star hotels. Their course is six months long and requires you to commit 9 hours every week.
Where: 3rd Floor, 7-8, Joel Apartments, St Michael School Marg, Mahim West, Mumbai, Maharashtra 400016
Do you know any other bartending schools in Mumbai? If you do, tell us about them in the comments section below. We'd love to check out your suggestions and explore more of what Mumbai has to offer.
Image Credits: UrbanClap, IPBA, ScoopWhoop

Latest posts by Vibha Sharma
(see all)