Top 6 Dishes To Try At Shake Square In Kandivali
Wish to have some of the oldest and most trusted milkshakes in India? Check out Shake Square in Kandivali. With nearly 50 years of experience in the field of milkshakes, Shake Square is a brand that is extremely popular in Delhi and is quickly gaining popularity in Mumbai too.
Shake It Up!
With multiple branches across the two major cities of the country, Shake Square has managed to keep its quality consistent throughout. Their products are absolutely top-notch and so is their quick service. The outlet in Kandivali is located right at the heart of the bustling locality of Mahavir Nagar. Let us check out the best dishes that they have which you must try!
1. Cheese Garlic Bread
This is the typical Cheese Garlic Bread with a twist. The soft garlic bread is perfectly baked and is topped with loads of melted cheese. On top of this, chili flakes are sprinkled to give the dish a spicy twist that only enhances the overall flavor of the garlic bread. This is the perfect side dish with any milkshake here.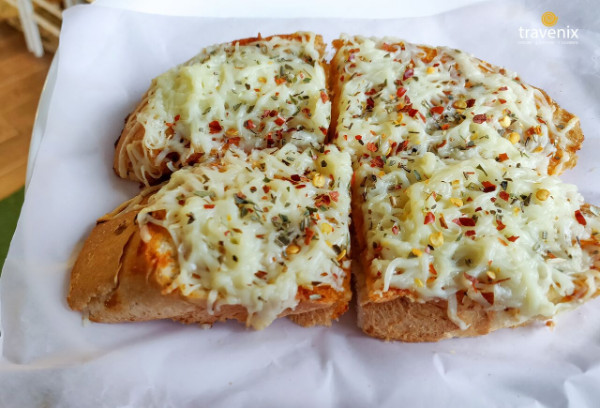 2. Jamun Milk Shake
If you've ever wondered if jamun can have a milkshake, this place will get you to believe it. The jamun milkshake here is made from pure crushed jamun and is mixed with milk and a bit of sugar. Whether you love to eat jamuns or don't, this shake is one you simply cannot miss.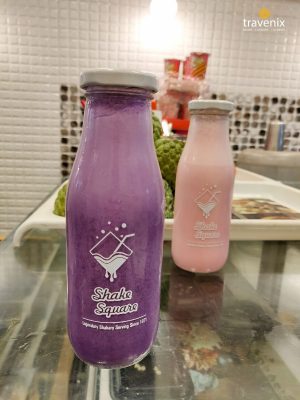 3. Pizza Sandwich
We all love pizzas and sandwiches, but have you ever wondered what a pizza sandwich would taste like? Here's your chance to find it out! The Pizza Sandwich here has every single ingredient that pizzas have including tomatoes, onions, and capsicums. The pizza sauce too is filled in the sandwich. You can get the feel of eating a pizza right here in this triple layered sandwich.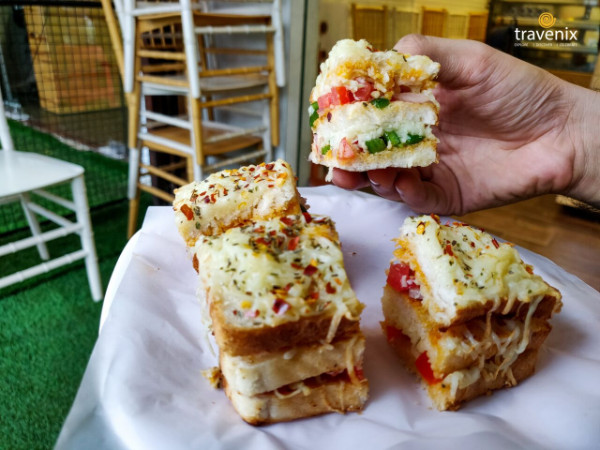 4. Nutella Brownie Milkshake
Combining the goodness of brownies and heavenly Nutella, this milkshake is the best one out there for chocolate lovers. You can get distinct flavors of both with small pieces of brownie to chew. However, do keep your tummies empty as this milkshake is quite filling!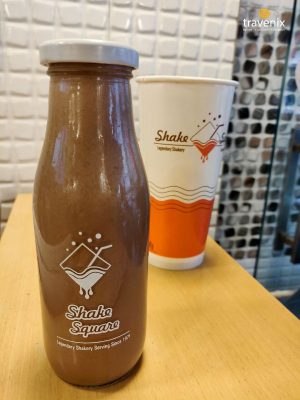 5. Bubble Gum Milkshake
You may have eaten bubblegums, you may have even tasted the bubblegum ice cream but we're sure that you will not have tried the bubblegum milkshake! This milkshake gives you the feeling of literally drinking a bubblegum. If you're a fan of bubblegums, this is the drink that you should not miss.
6. Oreo Chocolate Ice Cream Shake
Served in an enormous 650 ml glass, this milkshake brings to you the best of the chocolate world. With milkshake made from Oreo and chocolate and two huge scoops of chocolate ice cream as the topping, we're sure that all chocolate lovers will have a gala time with this milkshake.
Have you visited any branches of Shake Square yet? If so, do let us know your reviews in the comments section. The Kandivali branch of Shake Square is located at Shop No .52, Opp STARBUCKS CAFE, Mahavir Nagar, Panchsheel Garden, Kandiwali West, Mumbai, Maharashtra 400067
Other branches are located at:
Latest posts by Vibha Sharma
(see all)