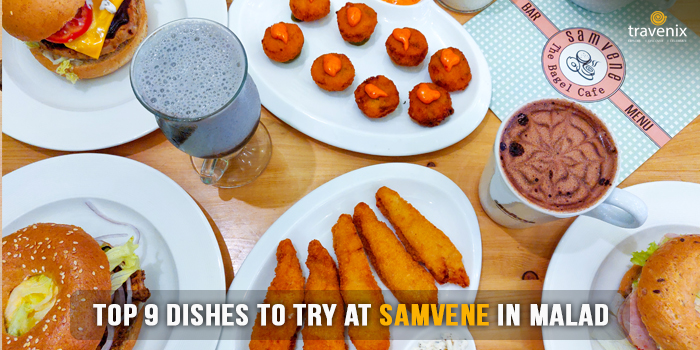 Top 9 Dishes To Try At Samvene – The Bagel Cafe
Bagels are popular breakfast items in the west. However, in India, they are fairly new and are not as popular as the others. One cafe in Malad is trying to bring this delicacy to India for you to devour and that is Samvene – The Bagel Cafe. This cafe is dedicated to bagels and wants you to try the best of them.
Heaven In A Ring
On a first look, bagels may seem like a bigger version of donuts. However, they are far from that and are extremely delicious dishes all by themselves. Let's check out the best bagels you can find at Samvene and try them out!
1. Ham Bagel
If you're a chicken and ham lover, this particular bagel is for you. Loaded with a generous amount of chicken ham meat and fresh vegetables, this bagel is the perfect breakfast item. It is even soft and can melt in your mouth thanks to the addition of mayonnaise to it!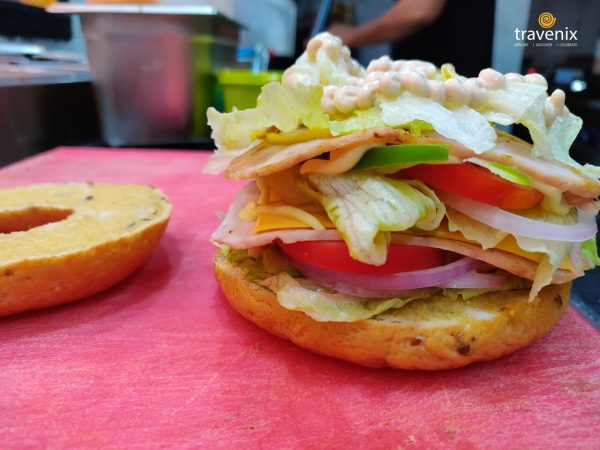 2. Cajun Chicken Bagel
As the name suggests, this bagel too is freshly baked and consists of a Cajun-spiced chicken breast that is both tender and juicy. To the mix, lettuce and tomatoes are added for extra flavor. If you're a person who loves chicken with a slightly spicy twist, this is the one for you.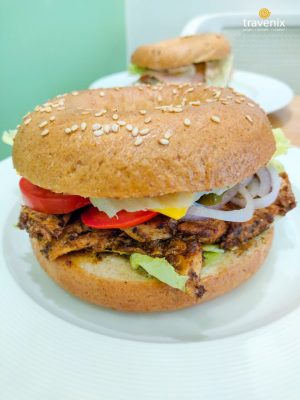 3. Barbeque Burger
Yet another dish for chicken lovers, this particular burger is stuffed with a barbequed chicken patty that is further bathed in barbeque sauce. The buns used in it are fresh and soft and this makes the burger a delight to eat!
4. Hot Chocolate
Chocolate lovers will absolutely love this chocolaty drink. Served hot, this cup of melted chocolate is absolutely heavenly and is mildly sweet too. So even if you're not a sweet food lover, you'll still enjoy this one. It's not even too thick so you'll not be full by the team you're done with it.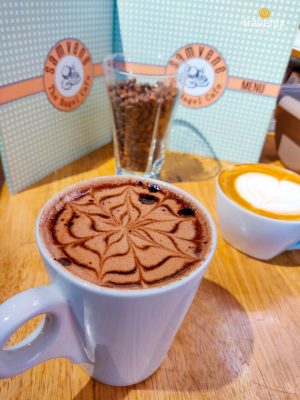 5. Berry Smoothie
Tangy and sweet, this berry drink is the stuff of legends. The thick smoothie is a perfect accompaniment to any of the dishes served here and is made from berry syrup and is thick and creamy. This makes it a great drink to have!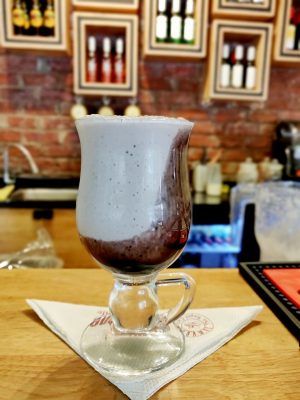 6. Jalapeno Poppers
The perfect side dish to have while you're waiting for the others to arrive, the Jalapeno poppers are full of cheese and burst with flavors on biting. While they are not very spicy, the jalapenos add to the spiciness and tanginess quotients of the dish.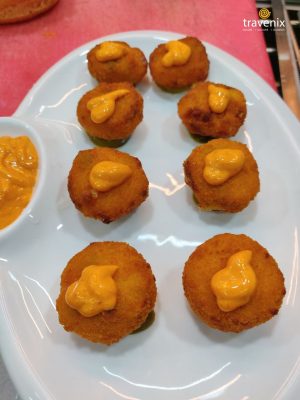 7. Berry Baked Yogurt
Yet another dish that is based on berries, this particular dessert is made from baked yogurt and berry jelly. The base layer is made from baked yogurt and this is then topped off with berry jelly. (50gram) Mix them and you'll have a heavenly dish!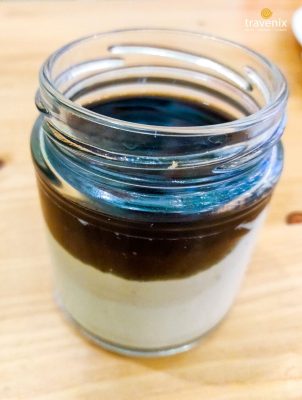 8. Cappuccino
Cappuccino is the perfect coffee for coffee lovers and the folks at Samvene know how to make coffee that makes its way straight to your heart. It's the perfect end-of-the-meal drink and the coffee is pretty strong as it's made from freshly ground coffee powder.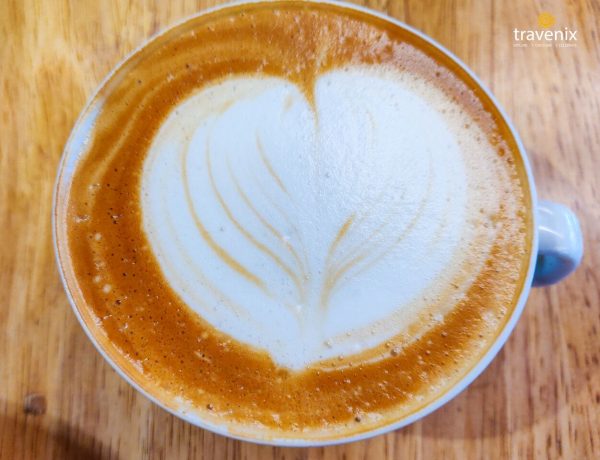 9. Chicken Strips
For chicken lovers, this dish is the perfect side dish. Thin strips of crisp chicken are served with tangy chili mayo. The chicken strips are coated with batter and fried. The combination of the strips and the sauce is a one to die for.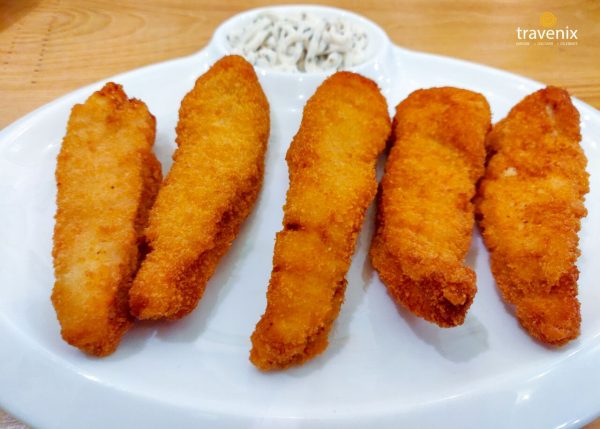 Have you been to Samvene – The Bagel Cafe before? If so, do let us know your reviews in the comments section below. If you haven't do check them out and indulge in their bagels and other dishes. They are located at Shop No.2, Mith Chowki, Marve Road, Malad w, Orlem, Malad West, Mumbai, Maharashtra 400064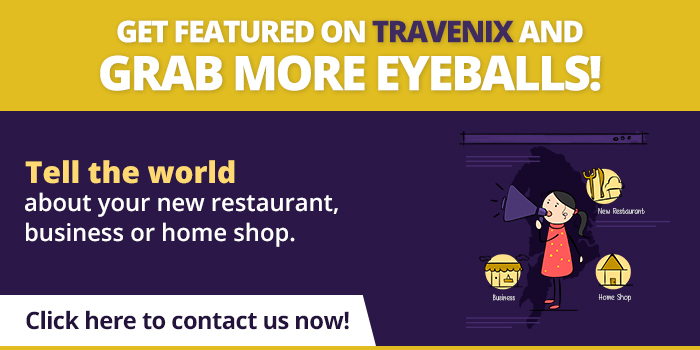 Latest posts by Vibha Sharma
(see all)