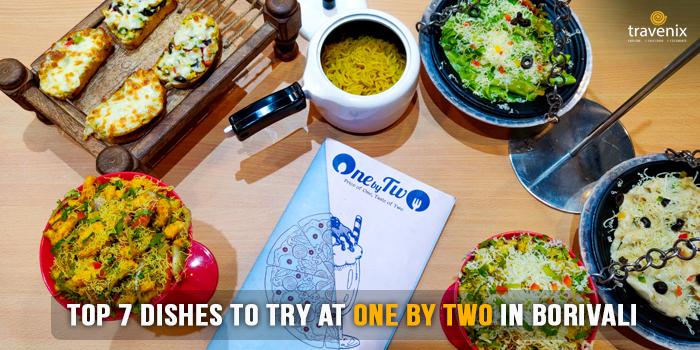 Top 7 Dishes To Try At One By Two In Borivali
Looking for a place to hang out with your pals in Borivali? Your search ends at One By Two. (Thelostgamer) This is the perfect hangout place in the area with a laid-back ambience and mouthwatering food for you to devour. The staff too takes special care and effort to ensure that your experience here is nothing short of extraordinary.
Share It One By Two!
One By Two brings to you the concept of sharing dishes with your friends so that you'll never have to order 2 dishes when you're going here. Let's check out some of their unique preparations which you can feast on when visiting the place.
1. Cheesling Bhel
Ever since our childhood, cheeslings have always held our attention and even today, they are adored by thousands across the country. At One By Two, they make a bhel out of cheeslings and it's absolutely worth it! The cheeslings are mixed with sev, onions, tomatoes. and spicy chutney to make this bhel.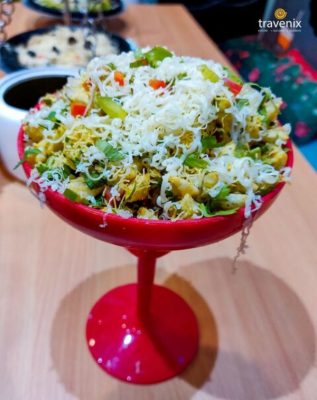 2. Kurkure Bhel
Just like the cheesling bhel, this particular dish is made with Kurkure. We've all had kurkure at some point in our lives and these crunchy sticks do total justice to the bhel, which is full of flavors and is mildly spicy as well. This is the perfect dish for all kurkure lovers out there.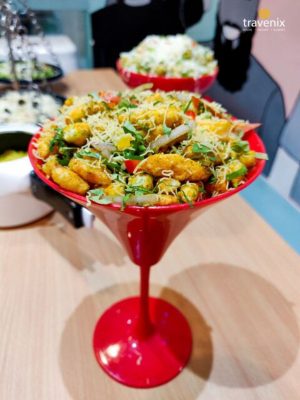 3. One By Two Pasta
You may have had one by two soup, but here, you'll have one by two pasta for the first time. Two half plates of white sauce and pesto pasta are served here for you and your pal. Each of them is generously topped with loads of veggies, olives, and sauce to give you the perfect pasta dish possible.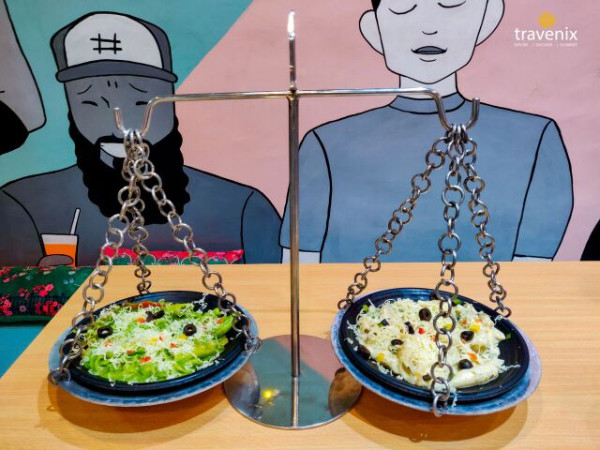 4. One By Two Garlic Bread
Yet another dish that you can share with your friends without having to split it up, the garlic bread here is served in two different plates and comes in two different varieties as well. One portion is the regular cheese garlic bread while the second one comes loaded with veggies like olives, jalapenos, and bell peppers.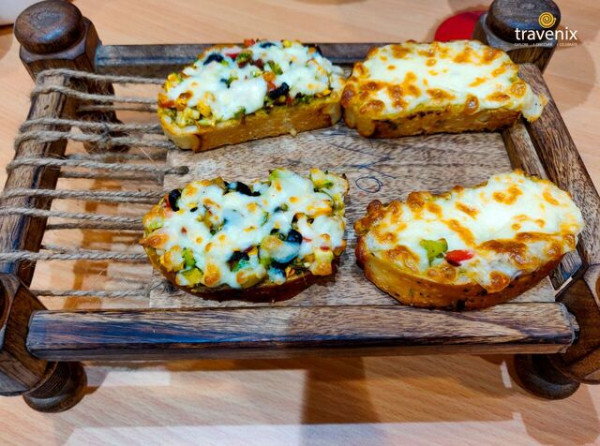 5. Pav Bhaji Platter
If you're a pav bhaji lover, you simply cannot miss out on the pav bhaji that you get at this place. The pav bhaji platter comes with three different types of bhaji – regular, black, and palak paneer bhaji. Each of them is accompanied by pav so that you can have the true blue pav bhaji experience.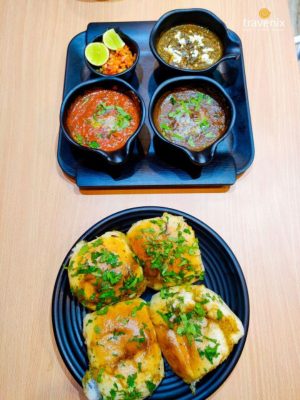 6. Oreo Freakshake
Oreo lovers, behold! This particular shake is for ya'll! This freakshake indeed freaks you out just by the sheer size of it. The milkshake is made from oreo, milk, and chocolate syrup. It is then topped with a generous scoop of ice cream. Bits of oreo biscuits are also added to the mix and the entire dish is served in a jug decorated with sprinkles. You simply cannot finish this one!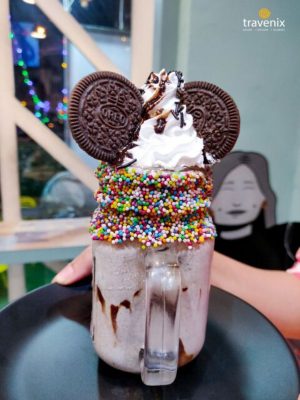 7. White Sauce Maggi
We all love Maggi, don't we? Well, the guys at One By Two have given it a twist with white sauce! The Maggi is prepared with white sauce, just like pasta, and is served in a tiny cooker and is steaming hot! You simply cannot miss out on this particular dish.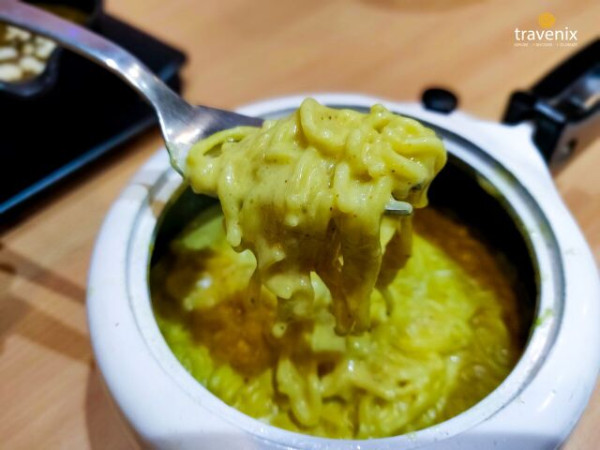 Have you visited One By Two in Borivali before? If so, do let us know how your experience was, in the comments section below. If you haven't do visit them with your friends for an evening out! They are located at MANDIR, SHOP NO:5, PRATHAMESH POOJA BLDG, BMC MARKET, OPP, Kastur Park Rd, GANESH, Borivali West, Mumbai, Maharashtra 400092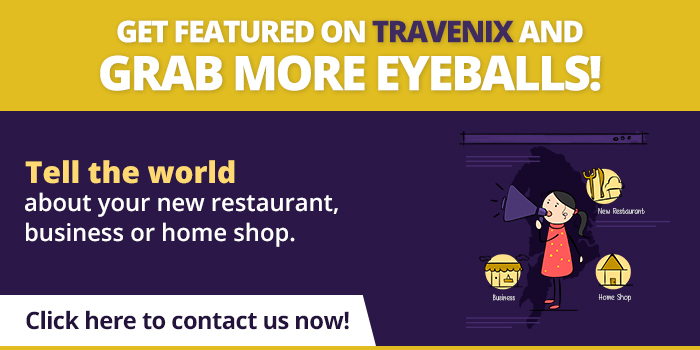 Latest posts by Vibha Sharma
(see all)