Top 6 Dishes To Try At Cafe Runway In Borivali
Looking for a place to hang out with your friends in Borivali? Your search ends here. Cafe Runway is the perfect place to hang out with your pals and enjoy some fine and unique food in a casual and laid-back ambience. They have both, indoor and outdoor seating options as well.
Run To Cafe Runway
Cafe Runway welcomes you with a huge map of the world on its walls and fancy lighting. We had the opportunity to visit Cafe Runway and try some of their best dishes. Here's what we think about them:
1. Blue Bagel
Bagel lovers will absolutely love this unique Blue Bagel that is stuffed with bell peppers, zucchini and salsa sauce. For cheese lovers, there's a cheese slice in there as well. It is served with fries and coleslaw salad to make it a filling experience for you.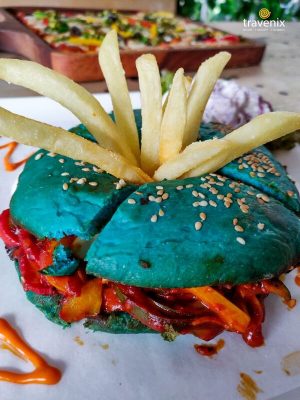 2. Cockpit Sangria
This sangria gets its color from red and green apples which are used to make this mocktail. The sangria is loaded with some syrups, sprite, and soda to give you the perfect combination of fruity, sweet, and tangy flavors. The apples are even diced and sliced to add to the visual appeal of the mocktail.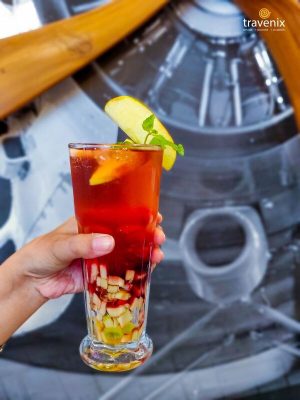 3. Farm Garden Pizza
This particular pizza is for those who love olives and pesto sauce. The pizza is loaded with pesto sauce and has loads of bell peppers, olives, paneer, and jalapenos. The crust is thin and this makes the flavors of the veggies and the sauce pop out!
4. Peak Cheesy Nachos With Beans
Fresh and crunchy nachos are topped with beans and are then loaded up with lots of cheese sauce and bell peppers. The nachos are served with a salsa dip to sizzle up the things a little!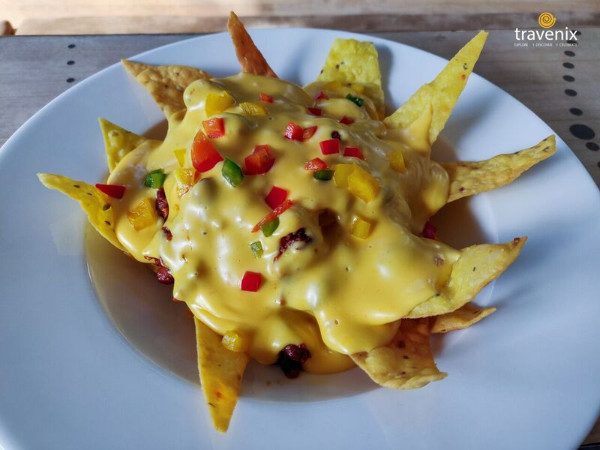 5. Runway Rainbow Cheese Sandwich
As the name itself suggests, this is a sandwich that is full of colors. Served with veggies, fries, and 3 dips (Ketchup, Mint, and Southwest), this is the stuff of legends. The flavors of each of the veggies stand out and the cheese in the sandwich adds to its overall appeal.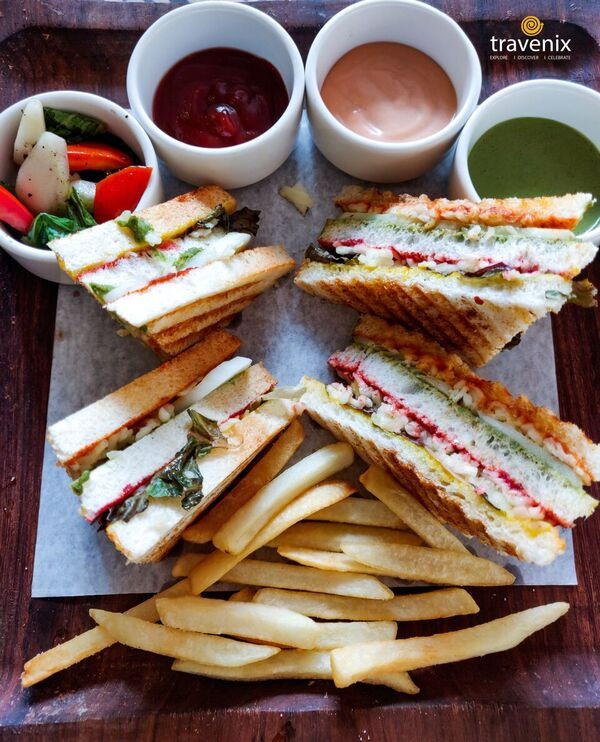 6. Mochachino
This particular coffee is made for hardcore coffee lovers. The freshly ground coffee powder is used to make it and with it, chocolate sauce is added. The coffee is topped with milk foam and this adds to its visual appeal as well. This is a refreshing drink to have with other dishes.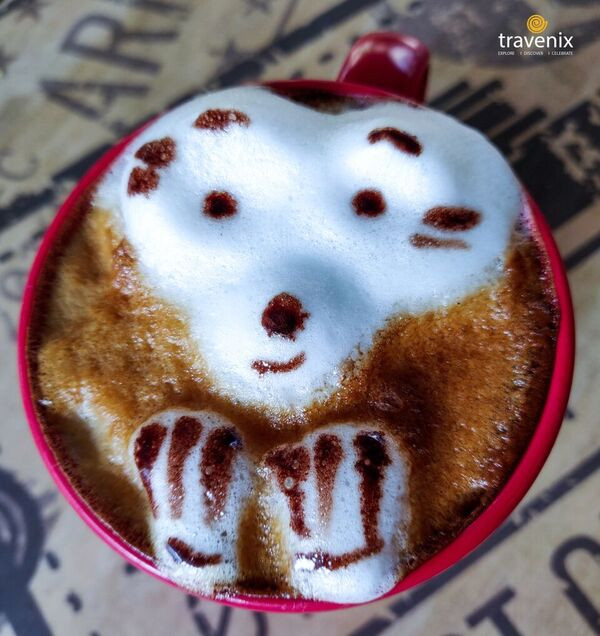 Have you been to Cafe Runway in Borivali before? If so, do let us know how your experience was and your reviews in the comments section below. If you haven't been there yet, do check them out. They are located at Shop 1, Neelkamal Heights, Kastur Park, Shimpoli, Borivali West, Mumbai, Maharashtra 400092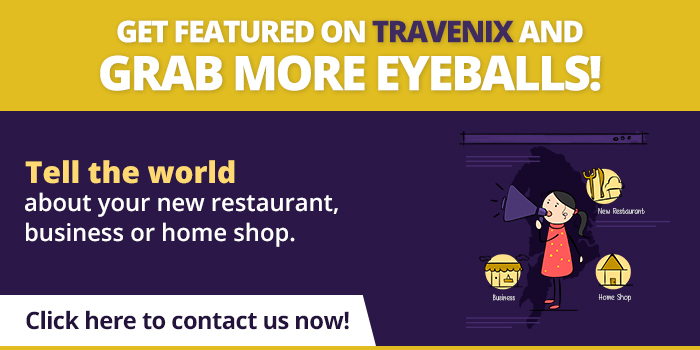 Latest posts by Vibha Sharma
(see all)