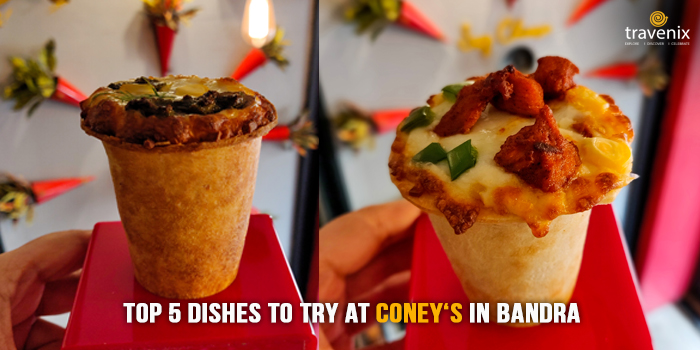 Top 5 Dishes To Try At Coney's in Bandra
Pizza by the slice is great, but 'pizza in a cone' is even better! It makes your regular cheesy pizza more delicious, less messy and easy to eat. Already feel like trying it? Head over to Coney's in Bandra West. The place offers flavor-filled pizza cones along with your regular fries, sandwiches, burgers and shakes. Their pizza cones are garnished with herbs and filled with loads of cheese and a variety of toppings.
Say Hello To Your New Comfort Food!
Pizza cones retain the traditional flavors of pizza while offering plenty of room for creativity, which is evident in the range of unique combinations that Coney's has to offer. Currently, their menu has 18 types of different cones. Pizza cones are also easy to carry around and you can have them on the move. We had a chance to try some of the items at Coney's and here's what we think about them:
1. Peri Peri Chicken Cone
This cheesy delight features a thick and soft cone filled with loads of succulent peri peri chicken and veggies. It is tangy and spicy in taste, and has generous amounts of cheese to fill up your stomach.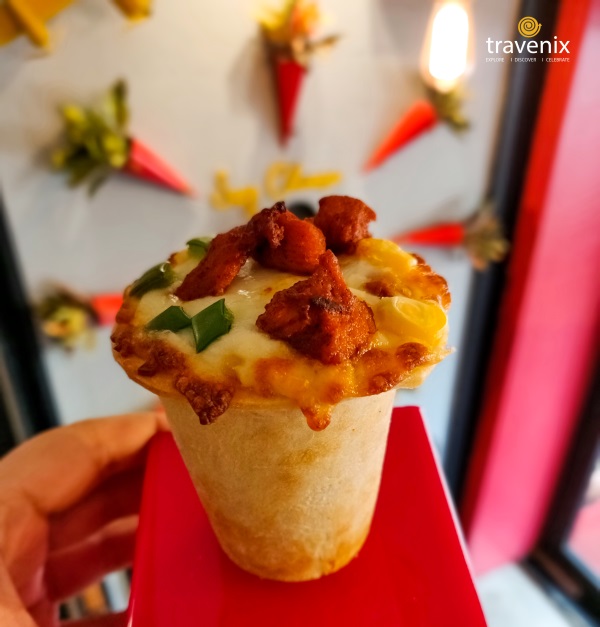 2. Cheesy Mushroom Pesto Cone
Cheesy Mushroom Pesto Cone is a true crowd-pleaser. The soft pizza cone is filled with mushrooms and pesto sauce that packs a perfect basil flavor.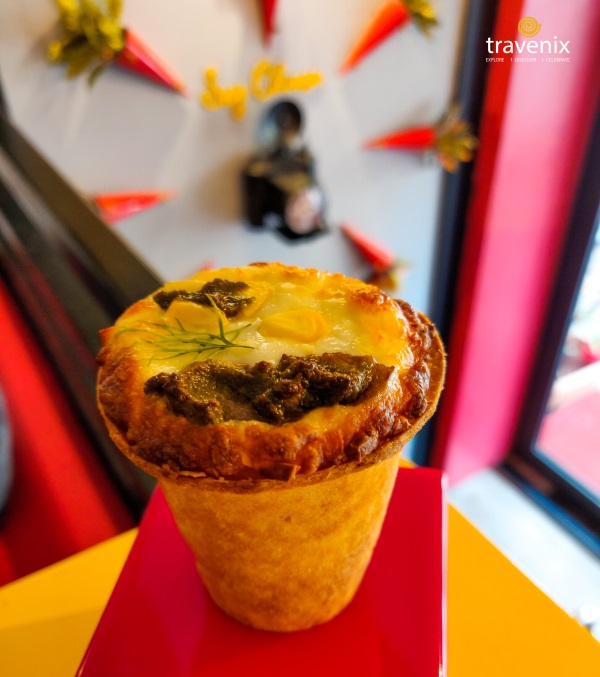 3. Lamb Cheese Burger
Lamb Cheese Burger is small-sized but comes with a thick and filling meat patty. The patty is juicy and tender, but crispy on the outside. It is topped with a layer of cheese and jalapenos.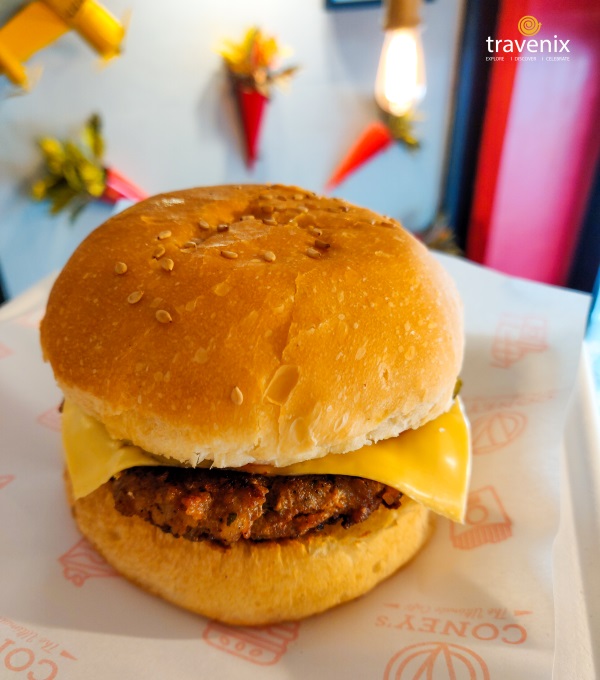 4. Chicken Bhuna Roll
This soft roll comes with chicken, masala and veggies. Compared to regular, light bhuna rolls, this one is on the 'heavier' side due to its large size and generous amounts of filling.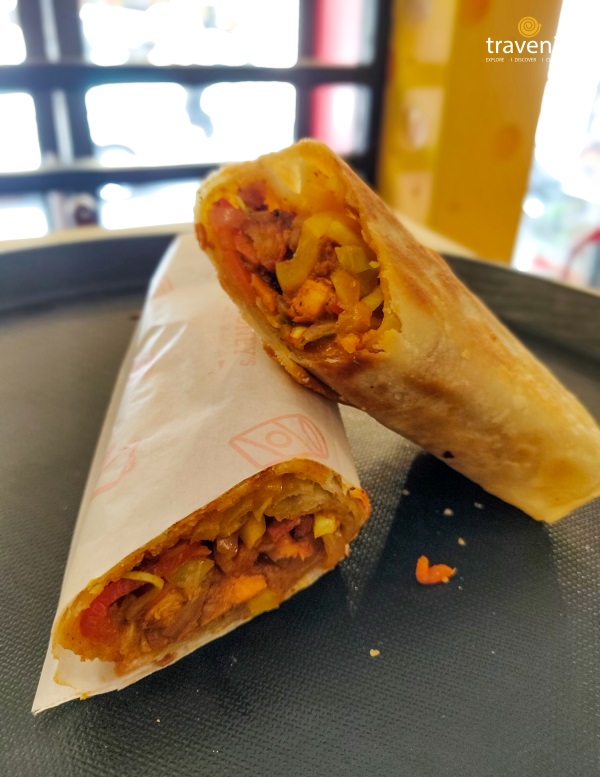 5. Strawberry Cheesecake Milkshake
Going beyond sweet, boring and plain, Strawberry Cheesecake Milkshake is as yummy as its name suggests. It contains loads of strawberries and cheesecake and is a refreshing change over mundane dessert options.
The menu at Coney's is exhaustive and the lineup is so impressive that you might feel like ordering everything that is on offer. And we are convinced that pizza cones are going to be the next big thing under the 'comfort food' category.
Have you been to Coney's before? If so, we would love to hear about your experience in the comments section below. Don't forget to share this article if you liked it.
Latest posts by Vibha Sharma
(see all)