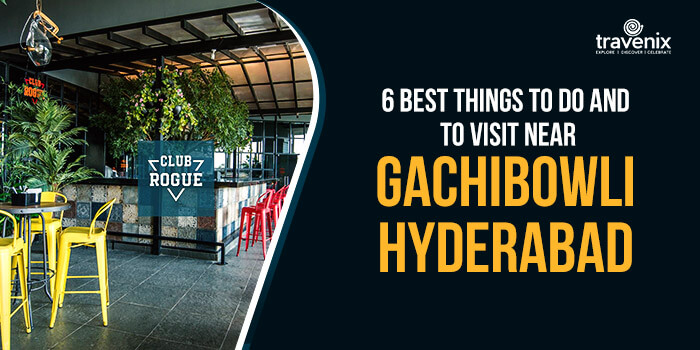 Things To Do and See In Gachibowli For A Memorable Day
Gachibowli is a suburban area of Hyderabad that has evolved as an IT hub and educational hub of the city. This upscale neighbourhood of the city takes care of your recreational requirements with its plethora of facilities that ranges from pubs to parks and sports complexes.
Exciting Places To Visit In Gachibowli
Hyderabad sightseeing is not just limited to charming historical sites and best biryani places. Each and every corner of the city has something exciting to offer to its visitors. Therefore, you have to explore each corner of the city to gain more understanding of the 'The City of Nizams'.
From shopping to relishing delicious food and spending time with nature, here are some of the places to visit near Gachibowli for a memorable day-out:
1. Unwind at the late-night places
If you want to explore the vibrant nightlife of Hyderabad, then you must visit the night-out places in the city. There are several pubs, bars, nightclubs and lounges in Gachibowli which promises to entertain you with some lip-smacking food, exotic drinks, peppy music and lively ambience.
Here are some of the places that we recommend:
I. 10 Downing Street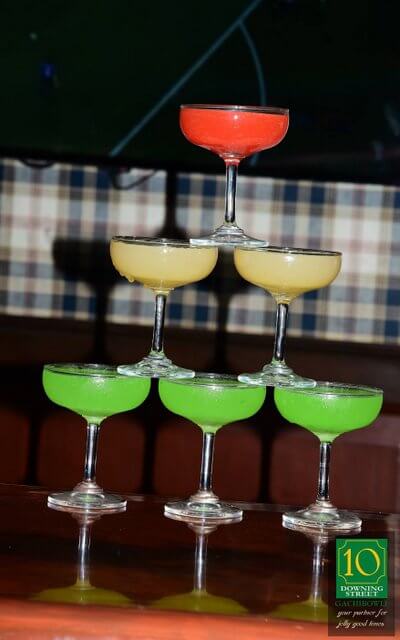 The vibrant ambience, spectacular view of the city from the rooftop seating area, mouth-watering dishes, elaborate bar menu and upbeat music have made 10 Downing Street one of the most popular night out places in Gachibowli.
Location: 133, SLN Terminus, Botanical Garden Road, Jayabheri Enclave, Gachibowli, Hyderabad, Telangana 500032
Timings: 12 PM to 12 AM
Cost for two: ₹1900
II. Skyhy Terrace Lounge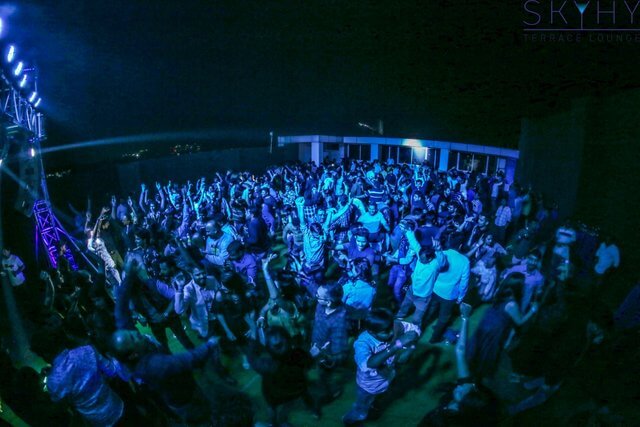 If you want to dance until the wee hours in the morning, then Skyhy Terrace Lounge will delight you with its spacious dance floor and peppy music. The exciting bar menu has an assorted variety of spirits to make the evening more memorable.
Location: Sri Tirumala Platinum, Floor No: 5, Gachibowli Rd, Janardana Hills, P Janardhan Reddy Nagar, Gachibowli, Hyderabad, Telangana 500081
Timings: 11 AM to 12 PM
Cost for two: ₹1900
III. Club Rogue Gachibowli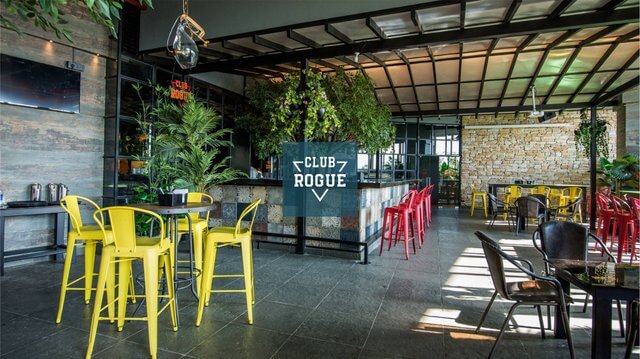 The Ladies Night and Happy Hours at Club Rogue Gachibowli are some of the most happening events in the city. This vintage themed resto-bar will undoubtedly impress you with its lively ambience and captivating decor. The upbeat music played by some of the best DJs in the city is one of the main attractions of Club Rogue Gachibowli.
Location: SLN Terminus, 2nd Floor, Jayabheri Enclave, Gachibowli, Hyderabad, Telangana 500032
Timings: 11:30 AM to 12 PM
Cost for two: ₹2000
2. Enjoy lip-smacking food at restaurants
The restaurants nearby Gachibowli serve a plethora of delicacies from Indian as well as regional cuisines. If you want to relish some mouthwatering dishes in a comfortable seating area, then the restaurants listed below are a must-visit:
I. Fine-dining restaurants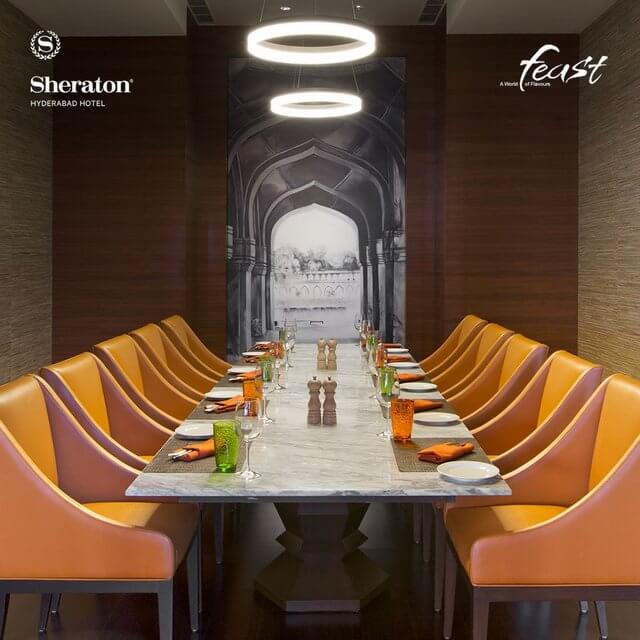 Hyderabad boasts of some of the best fine-dining restaurants in the country that will impress you with their impeccable service and culinary art.
Feast and Deori are some of the most popular fine dining restaurants in Gachibowli. The lavish buffet at Feast, Sheraton Hyderabad, offers an elaborate fare of Indian and global cuisine. The regional delicacies at Deori, Hyatt Hyderabad Gachibowli, is sure to tantalise your tastebuds.
II. Pan-Asian restaurants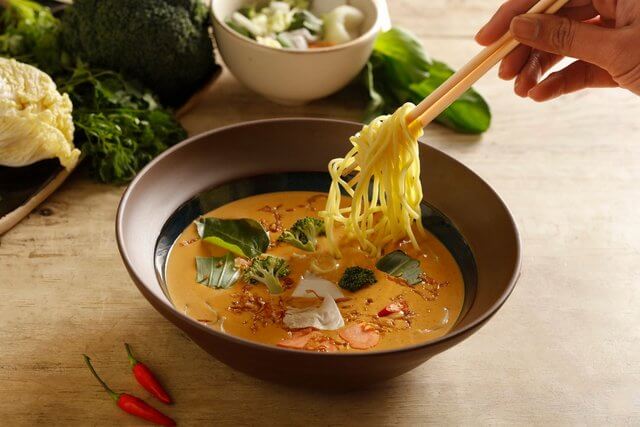 The delightful dishes from Chinese, Japanese, Burmese, Thai and Korean cuisines have become the new favourites of most of the city-dwellers. The well-curated menu of these restaurants blends some authentic and a few fusion dishes that will certainly tantalise your tastebuds.
Haiku, Zega and Republic Of Noodles are some of the most renowned Pan-Asian restaurants in Hyderabad.
Haiku serves some of the most impressive Japanese and Thai delicacies that will leave you wanting for more. Sushi and Seafood dishes are a must-have at Haiku.
The Republic Of Noodles serves an exciting blend of dishes that are inspired by the Vietnamese, Malaysian, Indonesian and Thai cuisines.
Zega at Sheraton Hyderabad Hotel is one of the best late-night restaurants in the city to devour some lip-smacking Asian delicacies.
III. Barbecue restaurants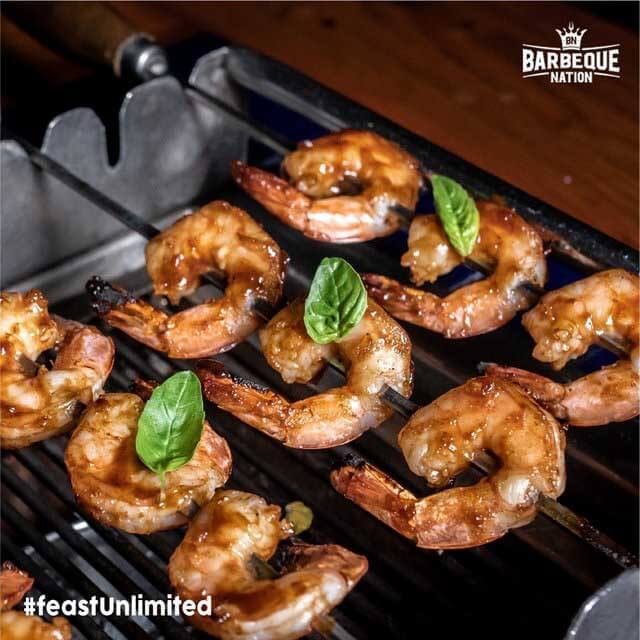 If you want to gorge on some lip-smacking Shashlik, Kebabs and Steaks, then these famous barbecue restaurants near Gachibowli will impress you with its exciting barbecued and grilled dishes. The Live Grill and elaborate buffet at Absolute Barbecues and Barbeque Nation are crowd-pullers. Their impressive menu accommodates an assorted variety of vegetarian and non-vegetarian appetisers.
IV. Punjabi restaurants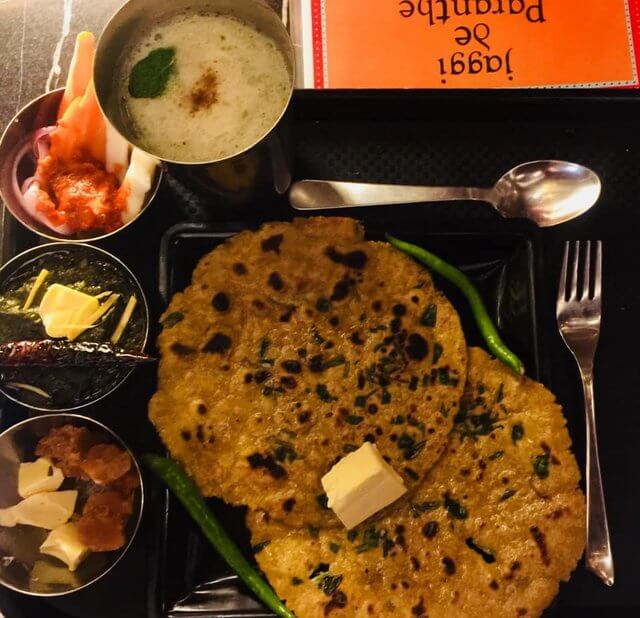 If you are craving for some luscious Butter Chicken, fluffy paratha, creamy lassi or flavourful Chole Bhature, then, Gal Punjab Di, Sardarji's Traditional Punjabi Palate, Punjabi Affair, Khaan Saab and Punjabi Bytes will delight your taste buds with some of the most mouth-watering Punjabi dishes.
V. Hyderabadi Biryani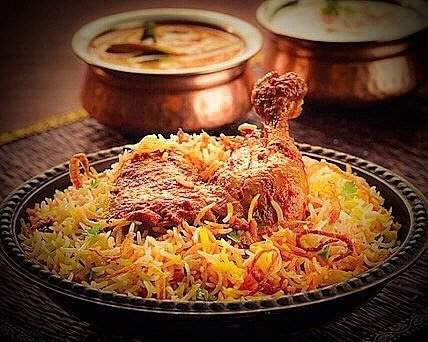 The flavourful Hyderabadi Biryani is one of the most popular dishes in the city that is relished by locals and tourists, alike. Shah Ghouse and Paradise Biryani are some of the best places near Gachibowli to enjoy a plate of biryani.
3. Relax at Cafes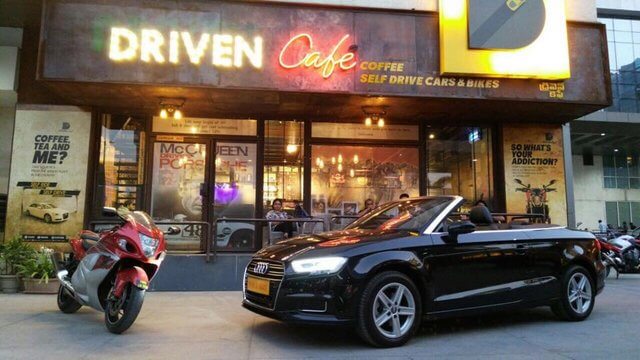 The cosy cafes near Gachibowli are some of the best places to enjoy some quality time. Karachi Cafe, Driven Cafe and Granny's are some of the most famous cafes in the neighbourhood.
Have you heard about the pet cafe in Gachibowli? Well, it is one of the favourite spots in the city for most animal lovers. Cafe De Loco is one of the few cafes in the city that has a dedicated menu for your dogs as well. So, if you love spending time with these furry friends, then this cafe is a must-visit.
4. Shop till you drop in the Shopping Malls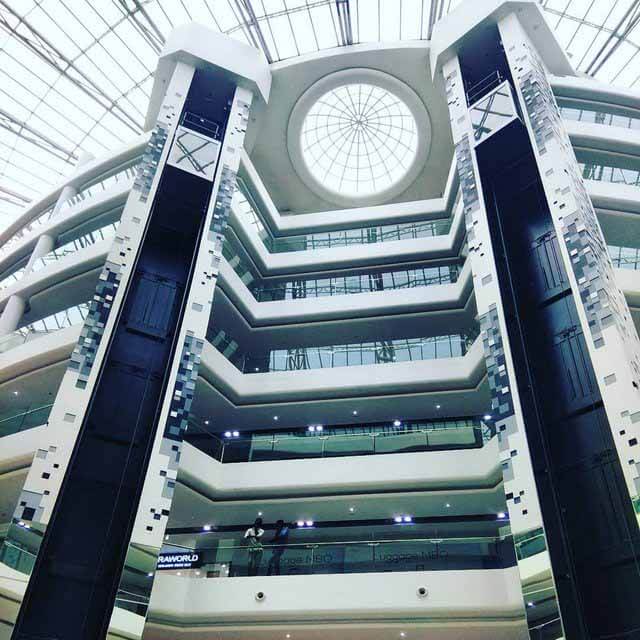 Gachibowli is home to some of the most luxurious and popular shopping malls in Hyderabad. Sarath City Capital Mall, CENTRAL and Inorbit Mall Cyberabad are the three shopping complexes that are located in and around this part of the city.
Sarath City Capital Mall is one of the largest malls in India. Therefore, if you are a shopaholic, this place is highly recommended for you. You can enjoy shopping from over 350 brands under one roof.
CENTRAL is one of the best places in the city to find the most trending fashion accessories and home decor items. Inorbit Mall Cyberabad is your one-stop destination for your entertainment and shopping requirements.
5. Enjoy the serenity of the parks and gardens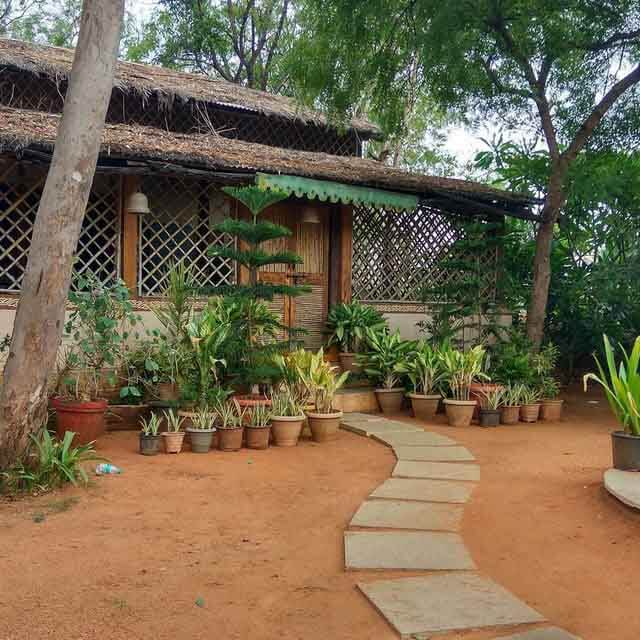 There are several scenic parks and gardens in every nook and corner of the city. People of all ages visit the parks and gardens to enjoy some time amidst some green plants and vibrant flowers. While some parks are perfect for children as they have an extensive playground area with swings and slides, others are perfect for jogging.
GPRA Children's Park, APHB Colony Park, GHMC Park and Sri Kotla Vijayabhaskara Reddy Botanical Garden are some of the best places to visit near Gachibowli.
6. Enjoy a game at the sports complex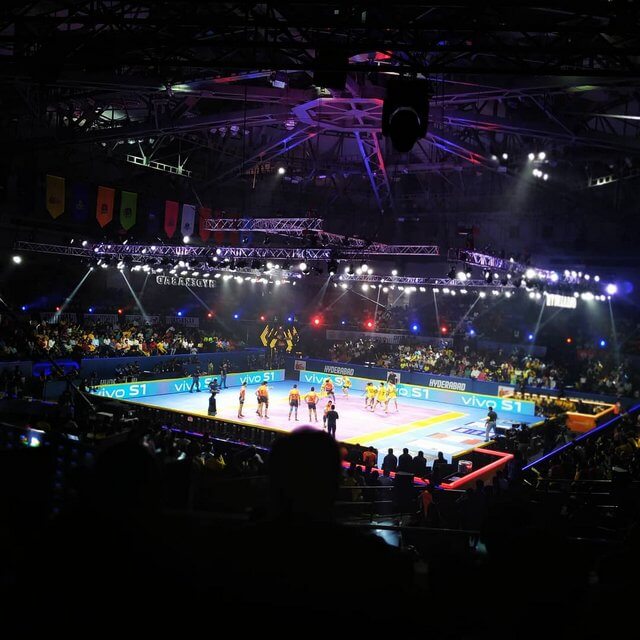 Gachibowli is home to some of the most popular sports complexes in the city. These sports complexes have facilities to engage in a variety of indoor and outdoor sports. GMC Balayogi Sports Complex, Gachibowli Indoor Stadium and Pullela Gopichand Badminton Academy are some of the most famous sports academies and complexes in Hyderabad.
Conclusion
I hope that the places mentioned in the article will help you explore this lively neighbourhood of Hyderabad. Let us know about some of your favourite 'Things To Do In Gachibowli' in the comment section.
Image Sources: Facebook and Instagram
Latest posts by Fateha Firdaus Barbhuiya
(see all)