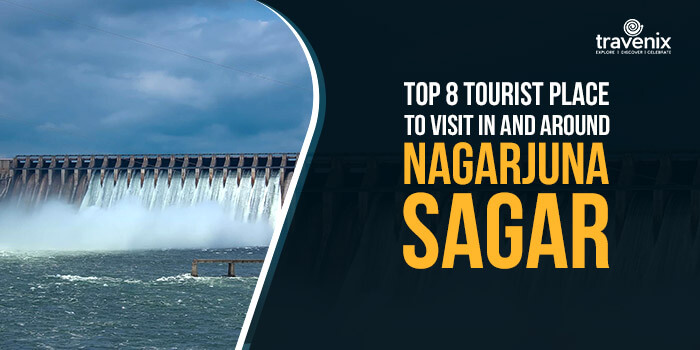 Things To Do and See During Your One day Trip To Nagarjuna Sagar
Nagarjuna Sagar is one of the most popular destinations near Hyderabad for a one-day picnic or a weekend vacation. The scenic beauty of the surrounding areas makes it the perfect place to visit for a day-long trip with friends and family.
Whether you want to enjoy a short road trip to a nearby place from Hyderabad or enjoy a picnic amidst the lush greenery; Nagarjuna Sagar will delight you with its tranquil ambience and unmatched natural beauty. Therefore, it occupies an important place on the Telangana tourism list.
Sightseeing In Nagarjuna Sagar
In addition to Nagarjuna Sagar's natural beauty, one cannot ignore the historical places in the area. Here is a list of places to visit in Nagarjuna Sagar:
1. Nagarjuna Sagar Dam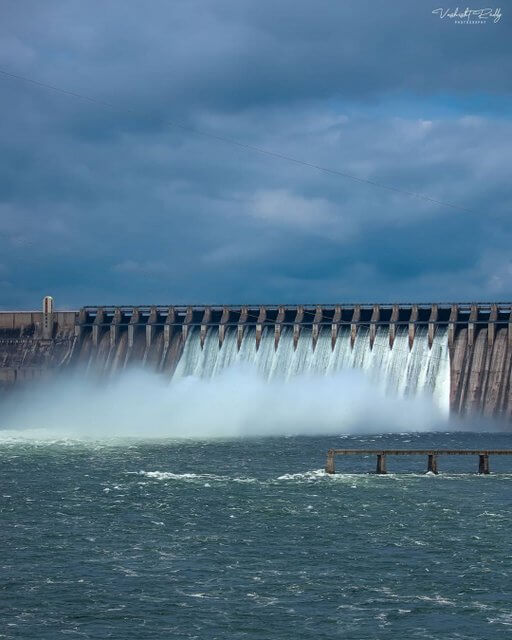 Nagarjuna Sagar Dam is one of the largest masonry dams in the country. The dam, built across River Krishna, was constructed for the purpose of irrigation and hydroelectric projects. It was one of the earliest dams to be constructed in the country under the government initiative of the Green Revolution.
The majestic Nagarjuna Sagar Dam with 26 flood gates, measures 124 metres in height and 1.6 kilometres in length. The gushing water from the dam during the monsoon season attracts tourists from the nearby areas to witness this captivating view.
Location: Nagarjuna Sagar Power House Road, Nagarjuna Sagar, Telangana 508266
Timings: 8 AM to 7 PM
Entry fee: ₹ 20 for Adults and ₹ 15 for Children
Time Required: 1 to 3 hours
2. Nagarjuna Sagar Lake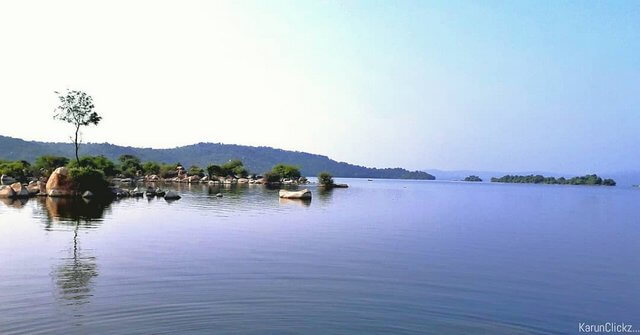 Nagarjuna Sagar Lake is one of the largest man-made lakes in the world. This lake, situated behind the dam, is the perfect place to spend some time amidst the picturesque landscape of the region.
Boating on Nagarjuna Sagar Lake is one of the most popular activities enjoyed by most tourists. If you want to spend some time leisurely enjoying the company of your friends and family, then you must visit the lake in the late afternoon. The time around sunset is the perfect time to click some lovely photographs here.
Time Required: 30 minutes
3. Nagarjunakonda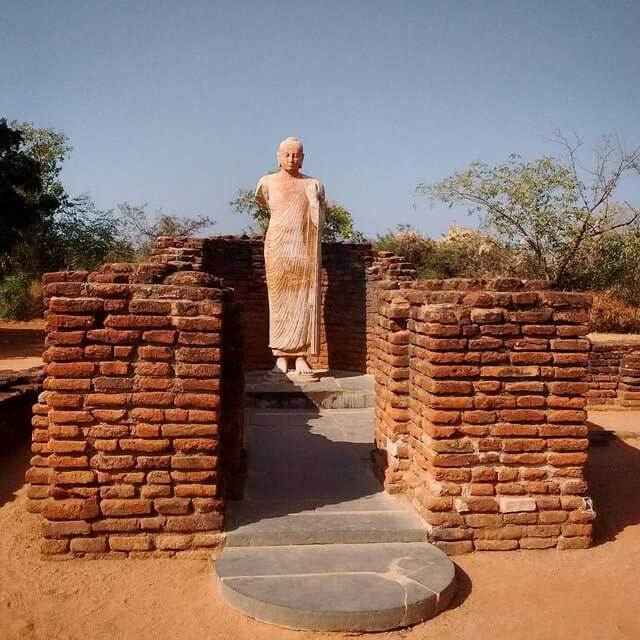 The ancient city of Nagarjunakonda is one of the most prominent Buddhist centres in the country. The word Nagarjunakonda is derived from two words: 'Nagarjuna', a famous Buddhist Monk and 'Konda' meaning hill. Since it was one of the most prominent centres for Buddhist learning during the medieval era, there are many Buddhist structures on the island. Nagarjunakonda is a must-visit sightseeing place for any history enthusiasts.
Nagarjunakonda was previously known as Vijayapuri, the capital city of the Ikshvaku Kingdom. An amphitheatre, ruins of Buddhists structures and tools dating back to the Paleolithic and Neolithic Era were discovered during an excavation carried out in this area. This island located on the Nagarjuna Sagar Lake will make you realise the rich history of the land.
Nagarjunakonda is not just a popular tourist destination near Hyderabad, it is also an important Buddhist pilgrimage centre that attracts followers from across the world, especially the Indian sub-continent.
Location: Macherla Mandal, Guntur District, Andhra Pradesh, India
Timings: 9:30 AM to 4:30 PM
Boat timings: 9.30 AM, 11.30 AM and 1.30 PM
Entry fee: No entry fee.
Boat service charges: ₹ 70 to ₹ 100
Time required: Approximately 3 to 4 hours
4. Nagarjunakonda Museum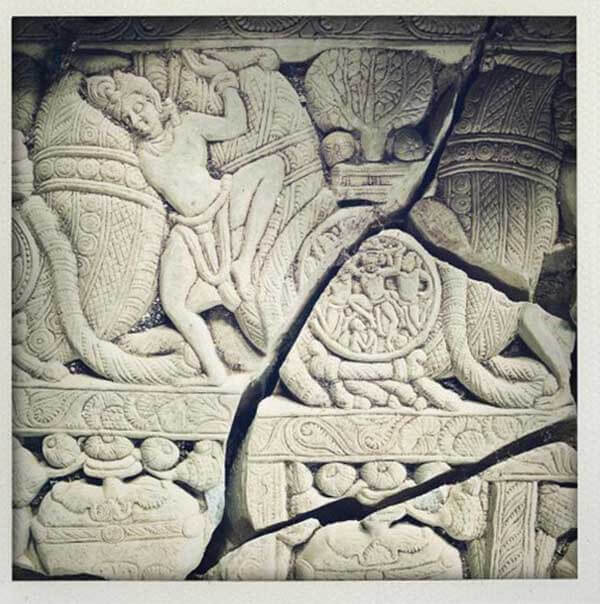 Nagarjunakonda Museum is one of the most popular attractions on the Nagarjunakonda island. The museum houses some of the rarest antiques, relics, stone sculptors and stone megaliths that date back to the 3rd century.
The area near the museum is well maintained by the Archaeological Survey of India. Therefore, if you are visiting Nagarjunakonda, take some time out to enjoy the tranquil ambience of the area.
Location: Nagarjunakonda Buddhist Stupas
Timings: 10 AM to 5 PM. Closed on Friday.
Entry fee: ₹ 15
Time required: Approximately 30 minutes
5. Anupu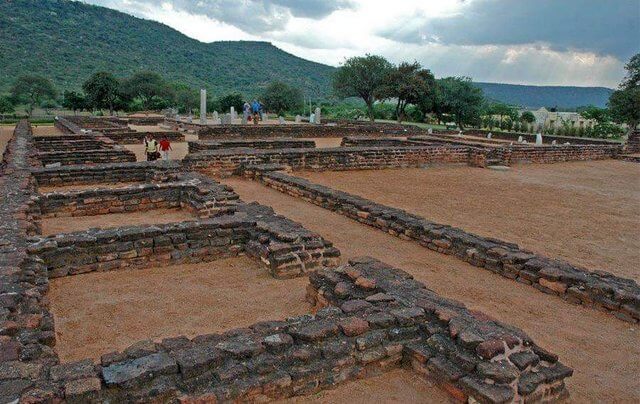 Anupu, near Nagarjuna Sagar, is one of the most fascinating places to visit during your trip. The ruins in this area narrate the glorious history of the by-gone era. If you want to get a better understanding of the Buddhist architecture, then this place is a 'must-visit'.
The remains of Buddhists structures, namely monasteries, an amphitheatre and a university will help you to learn about the 1,700 year old culture and history . The amphitheatre is one of the most striking structures here. The tranquil ambience and the stunning view of the River Krishna makes it one of the most peaceful places to visit.
Location: Nagarjuna Sagar Dam, Anupu, Right Bank, Guntur, Andhra Pradesh
Time required: Approximately 45 minutes
6. Dhamma Nagarjuna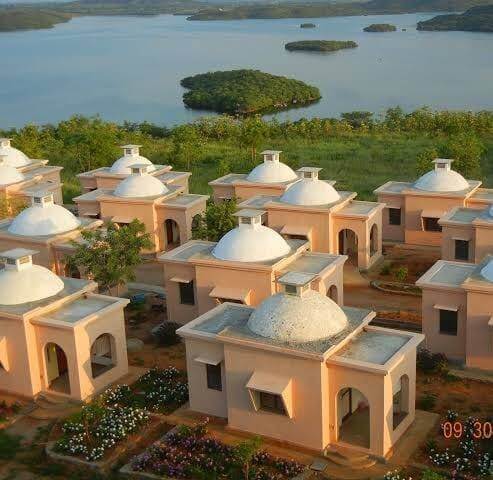 Dhamma Nagarjuna is a Vipassana Meditation Center, which is focused on imparting the teachings of the Buddha. Several courses for both children and adults are organised regularly to enlighten the followers about Vipassana.
The meditation centre is surrounded by a picture-perfect garden with vibrant flowers and tall, fruit-bearing trees. While enjoying a peaceful time at Dhamma Nagarjuna, do not forget to soak in the mesmerising view of sunrise and sunset over the Nagarjuna Sagar Lake.
Dhamma Nagarjuna is solely dependent on the donations received from the students. Therefore, people who are interested in the courses have to apply for them in advance.
Location: Hill Colony, Nagarjuna Sagar, Beside Buddha Vanam Project, Nalgonda, Telangana 508202
Timings: 10 AM to 5 PM. Closed on Friday.
Time required: Approximately 45 minutes
7. Ethipothala Waterfall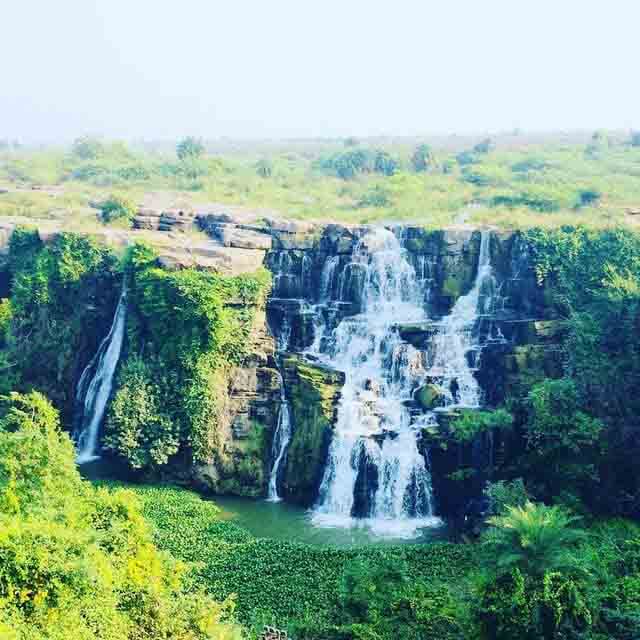 This beautiful waterfall is located at a distance of about 11 kilometres from the Nagarjuna Sagar Dam, near the road connecting Nagarjuna Sagar and Srisailam. Ethipothala Waterfall is another popular tourist attraction near Nagarjuna Sagar for all nature lovers.
The 21 feet waterfall is formed when three streams, namely Nakkala Vagu, Chandravanka Vagu and Tummala Vagu cascade down into a lagoon. If you enjoy trekking, then you can trek for about 80 feet to reach the viewing point so that you can get a mesmerising glimpse of the waterfall.
A crocodile breeding centre, Datta Guru's Temple and Madhumathy Devi Alayam are some of the places situated near Ethipothala Waterfall, which you must visit during your trip to Nagarjuna Sagar.
Location: Guntur district, Andhra Pradesh, India
Entry fee: No entry fee
Time Required: 1 to 2 hours
8. Nagarjuna Sagar Wildlife Sanctuary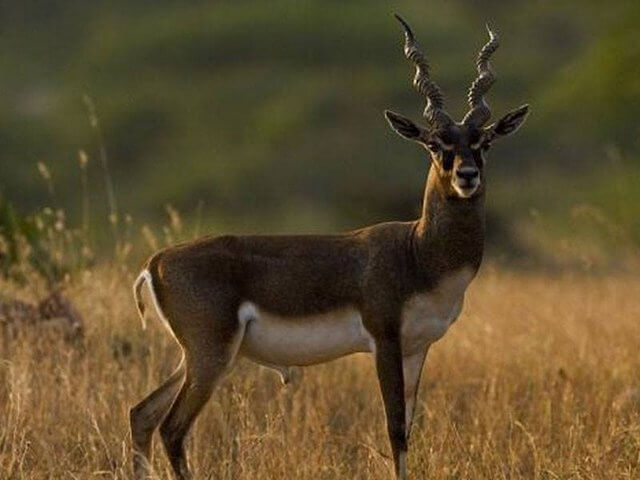 Also known as Nagarjunasagar Srisailam Sanctuary, it is one of the largest Tiger Reserves in the country. This wildlife sanctuary is spread across five districts, namely Kurnool, Guntur, Prakasam, Nalgonda and Mahabubnagar with an area of about 3568 square kilometres.
Nagarjuna Sagar Wildlife Sanctuary is home to a large variety of flora and fauna. Bengal Tiger, Indian Leopard, Indian Pangolin, Mugger Crocodile, Indian Python and Indian Cobra are some of the most popular species found in this region. The dense cover of vegetation and topography of the wildlife sanctuary attracts nature lovers and photographers from different parts of the country.
Location: Kurnool, Andhra Pradesh 518101
Timings: 6 AM to 9 PM
Jeep Safari Timings: 7 AM to 4 PM.
Jeep Safari: ₹ 800 for Jeep Safari for 6 people
How to reach Nagarjuna Sagar from Hyderabad?
Nagarjuna Sagar is well connected by road and railways from all major cities in the region, including Hyderabad.
A road trip with a private vehicle is one of the most convenient and budget-friendly travel options.
Private and Government buses between Hyderabad and Nagarjuna Sagar are available regularly.
Macherla, located at a distance of 24 kilometres, is the nearest railway station to Nagarjuna Sagar.
Restaurants in Nagarjuna Sagar
Most of the restaurants in and around Nagarjuna Sagar serve South-Indian food at reasonable prices. There are mostly modest restaurants in this area, so do not expect an extravagant dining experience.
Tips to remember during your trip to Nagarjuna Sagar
Book the hotels or resorts in advance, as it becomes crowded during the weekends.
Since Nagarjunakonda is closed on Friday, plan your trip to Nagarjuna Sagar accordingly.
The weather during the summers is hot and humid. Therefore, carry only cotton clothes.
Wear comfortable shoes as you will be spending a lot of time walking and exploring the places.
Carry snacks and water while visiting Nagarjuna Konda, as there is only one Cafeteria on the island.
Carry an umbrella if you are visiting during the monsoons.
On a Final Note
If you are looking for a budget-friendly weekend getaway from Hyderabad, then this place is the ideal choice as there are many pocket-friendly resorts and hotels near Nagarjuna Sagar.
If you have visited Nagarjuna Sagar before then please share your experience in the comment sections below.
Image Source: Instagram and Facebook 
Latest posts by Fateha Firdaus Barbhuiya
(see all)