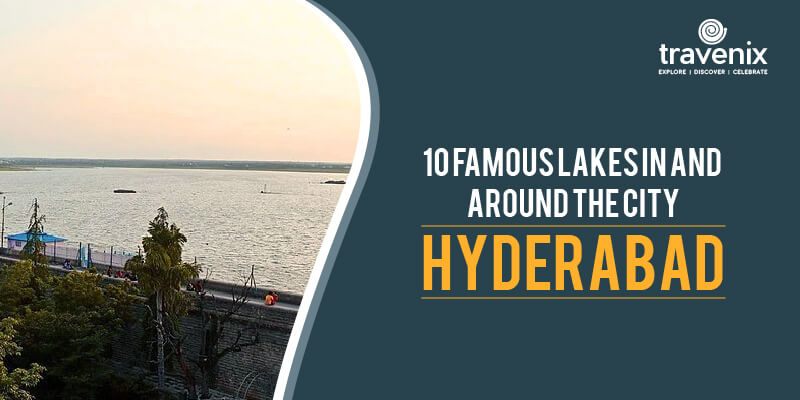 10 Famous Lakes in And Around The City Hyderabad
Are you planning for a vacation to the city of Hyderabad? There are many things to see and do in this clean, beautiful city. You will be spoilt for choices from museums, forts, and markets to parks, gardens, and shopping malls! If you seek natural beauty, then rush to the scenic lakes in and around Hyderabad. Notably, the famous lakes in Hyderabad offer a general ambiance of peace and tranquility through their super-cool environment. So, let's check out some famous lakes of Telangana that you must visit:
10 Perfect Lakes in Hyderabad to Explore
1. Hussain Sagar Lake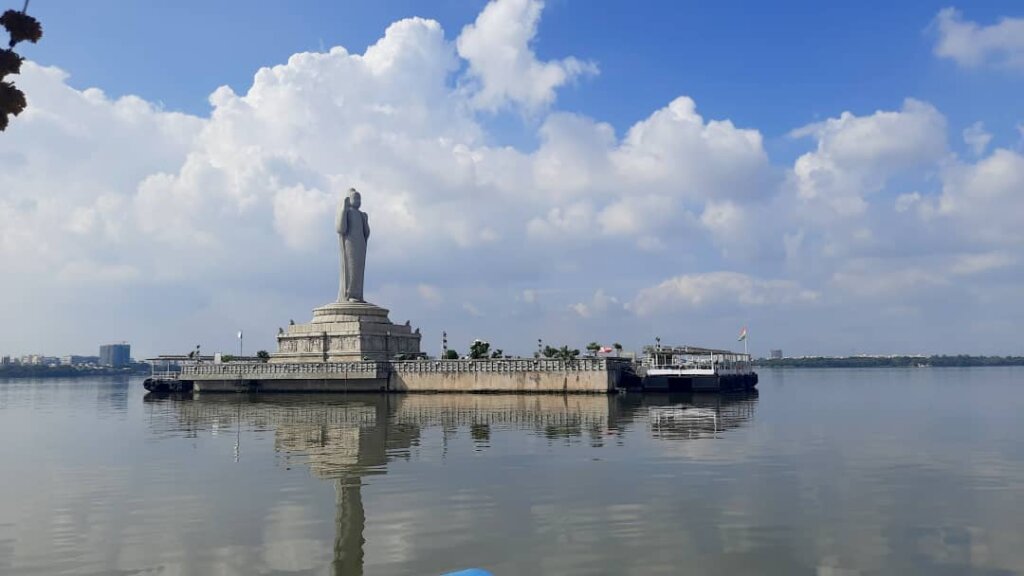 Hussain Sagar Lake, which connects the cities of Hyderabad and Secunderabad, is one of the top tourist attractions in Hyderabad. This artificial wonder was built in 1562 on a tributary of River Musi, and until 1930, it catered to the water and irrigation requirements of the city. Today, it is encircled by Lumbini Park, Indira Park, and Sanjeeviah Park. Right in its center is the remarkable statue of Lord Buddha, making Hussain Sagar Lake a must-visit place in the city. The water sports and boating services provided here have made it even more popular among young and adult people. The rates vary for boating & water sports, starting from as low as Rs.35-55 for mechanized boating to Rs. 400 for parasailing per person.
2. Osman Sagar Lake
Situated 20 km far from the city of Hyderabad, this Lake was artificially created in 1920 by damming the River Musi. This Lake is made to serve the purpose of giving ample water and to avert the city from flooding. The incredible, lovely beauty of this Lake captivates everyone's heart. The name knows this Lake of Gandipet. Named after the then Nizam of Hyderabad, Mir Osman Ali Khan serves as the key source of drinking water for the Hyderabadi and Secunderabad. Boating in this picturesque Lake will steal your heart and if you are looking for adventure and thrill, don't wait to head to the nearby theme parks like Treasure Island & Ocean Park, Hyderabad.
3.Shamirpet Lake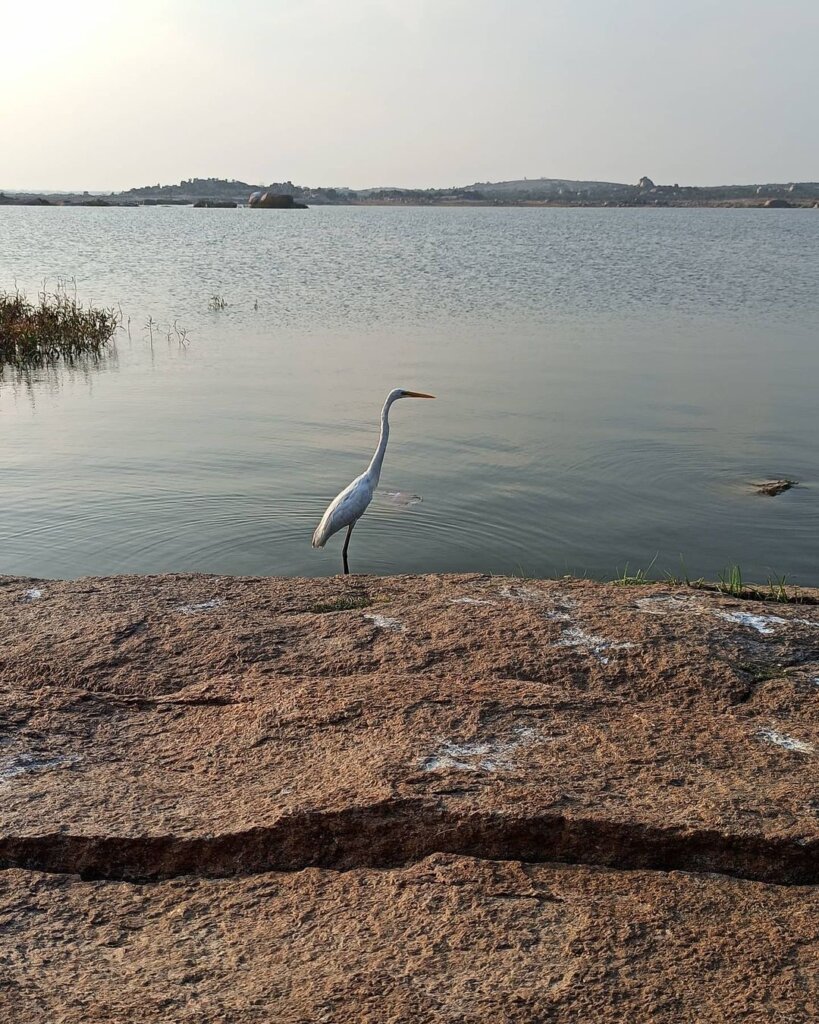 This Lake is said to have been built in the Nizam dynasty and 24 km far from the north of Hyderabad city. The gorgeous rocky terrain and the grand sunset view are extremely magnificent over here. The shady grooves around the Lake make this place very cool and windy which is the best thing you can ask for on a summer weekend. Shamirpet Lake, also famous as 'Pedda Cheruvu' locally, is a whimsical weekend picnic spot for families staying in Hyderabad and Secunderabad.
The history of this non-natural Lake goes some 50 years back when it was custom-made by the then Jagirdar of Shamirpet. The fascinating beauty of the Lake and its luxuriant ambiance draw nature-enthusiasts and photographers in huge numbers across the year, especially in the monsoons and after that, at the time when a diversity of birds — both local and the migratory ones– are visible here. When you visit this Lake, don't forget to stop at the nearby Shamirpet Deer Park, spread across 80 acres, which is a destination for many snakes, deer, and various bird species.
4. Durgam Cheruvu Lake
Durgam Cheruvu Lake is also famous as Secret Lake; Durgam Cheruvu Lake in the city Hyderabad is gifted with scenic beauty from all angles. The Andhra Pradesh Government has established this place as an important tourist spot with all the needed amenities and great hospitality. Boating, trekking & camping are my favorite activities over here.
The Lake has a lot of appealing vegetation and migratory birds on the banks, making it the perfect destination for bird watchers to celebrate nature. Recently, a floating restaurant was launched at the Lake, and the location is a very famous sport among filmmakers and many movies are shot at this location. You may get to see a lot of water birds like herons, cormorants, egrets, etc., while fishing and cruising along the shores of the Lake.
5. Himayat Sagar Lake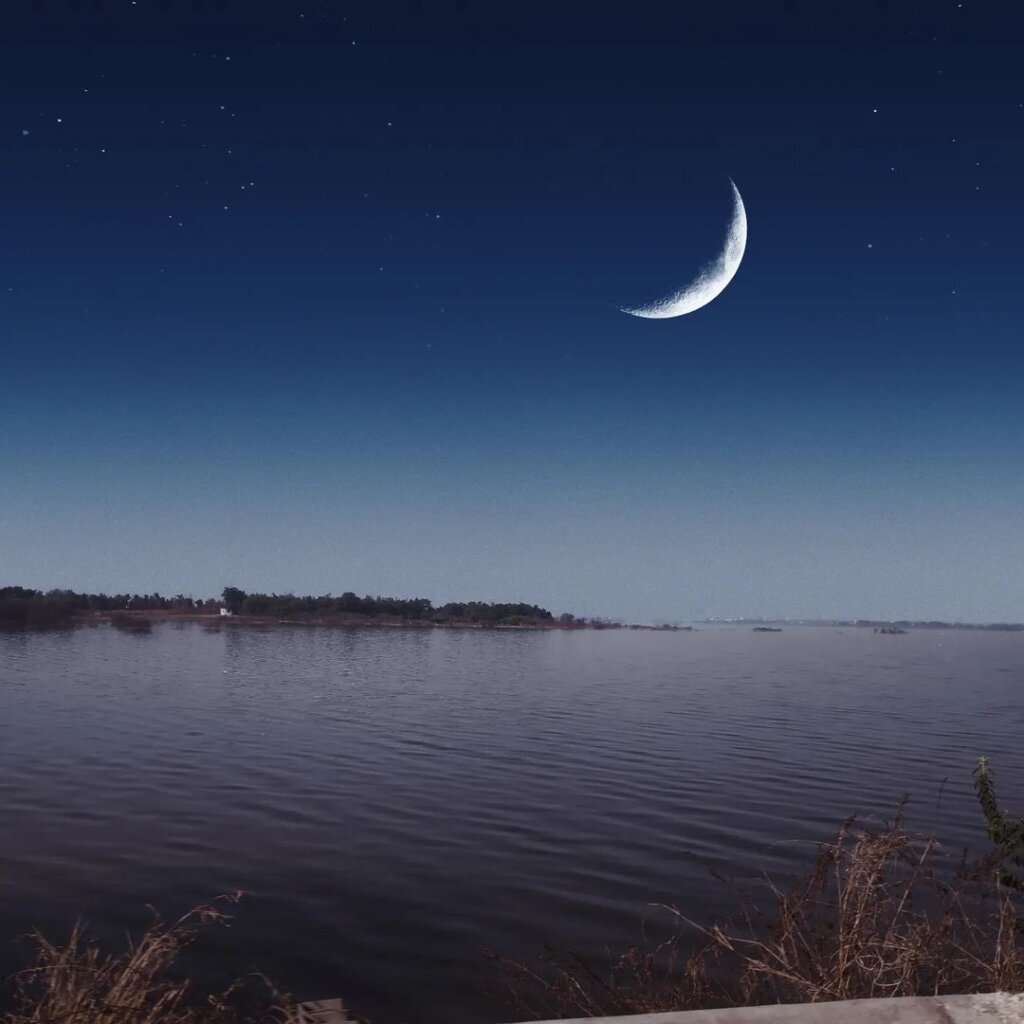 This Lake is after the youngest son of 7th Nizam of Hyderabad, Himayat Sagar Lake was made to preserve the excess monsoon rainfall. All this was done to store the water requirements of the region and curb the issues of shortage. Moreover, this is a great picnic in the spot city of Hyderabad. The twin lake of Osman Sagar, the Himayat Sagar Lake is another famous tourist attraction very close to the city of Hyderabad. Built in 1927, this artificial Lake was built to save the city of Hyderabad from the main floods caused by the River Musi. Today, this Lake serves as the chief source of drinking water for the people of Secunderabad and Hyderabad and is also used to recharge the groundwater levels in the area.
Named after the son of the last king of Nizam of the city – Himayat Ali Khan, this appealing Lake boasts of lush green environs, a perfect combo of the cool gentle breeze and clean air that will soothe your mind and soul. Come here to soak in the tranquility and stillness that this Lake offers!
6. Saroor Sagar Lake
Saroor Nagar Lake in Hyderabad is ranked as top 85th in the country in the cluster of best lakes. The crystal blue water that sparkles in the sunshine offers a superb feel of being close to nature. Hyderabad is a breathtaking place to experience the feel of nature, revealing its best.
This Lake was designed for rainwater harvesting, spread over 99 Acres; this Lake is a second home to a variety of migratory birds. Enclosed by lush greenery and crystal-clear water, it offers a feeling of being close to nature. One can enjoy a boat riding service when visiting the Lake. The water in the Lake was severely polluted at some time, but now various steps have been taken to bring back the old beauty of the Lake.
7. Dammaiguda Lake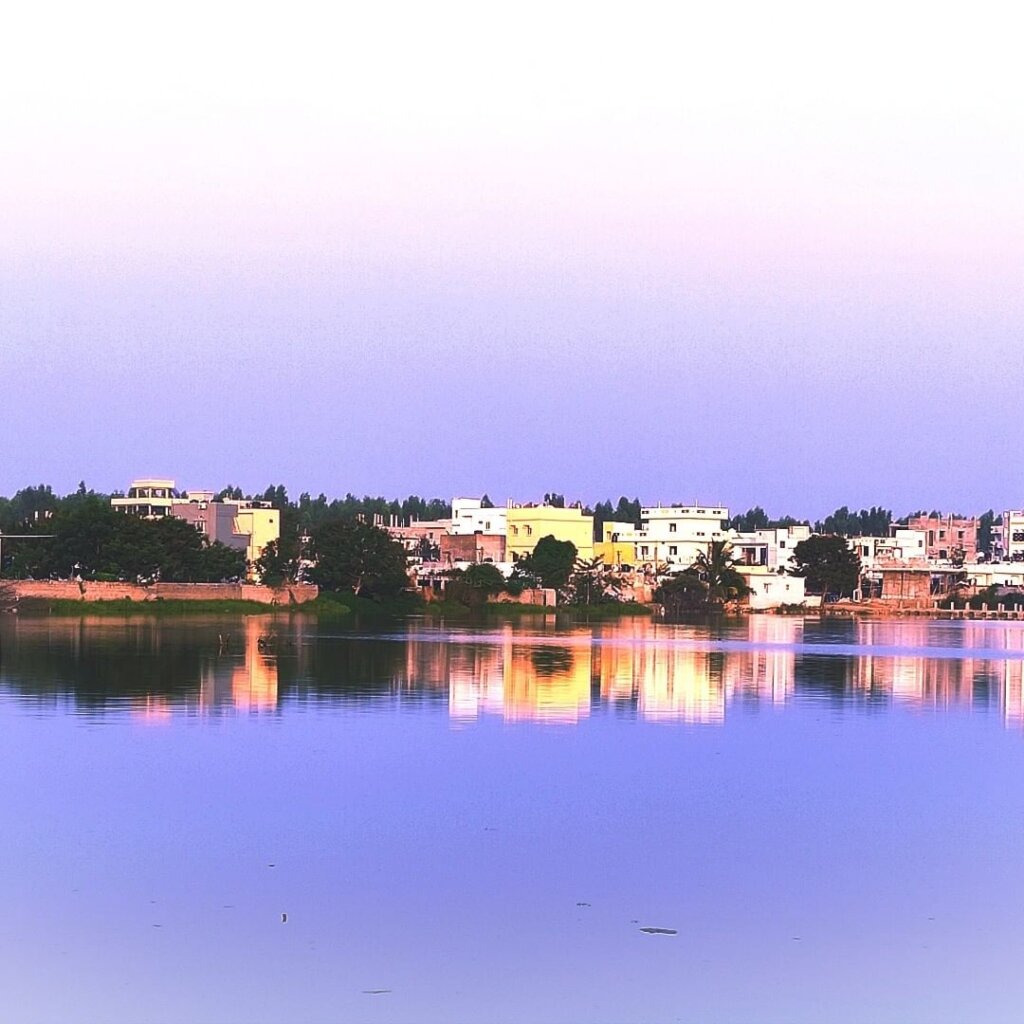 Dammaiguda Lake in the city of Hyderabad is a lake of joy and happiness. Many people often throng around this place on certain occasions. Don't delay visiting this place if you want to relish a busy quality time with your family on weekends. Water sports are available in plenty, and one can make the best discovery over here.
8. Ameenpur Lake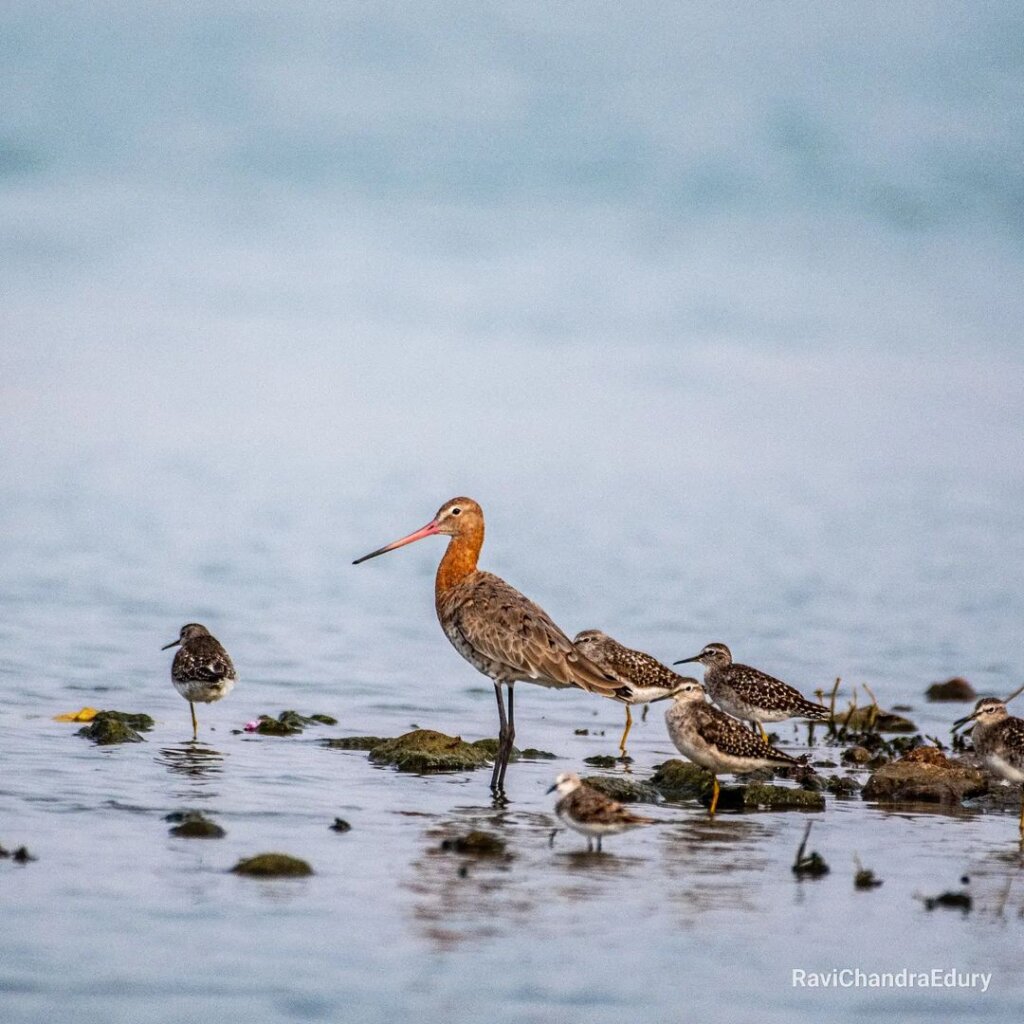 Pack up your bag on weekends and hit out to Ameenpur Lake in Hyderabad. This Lake offers the best activities in boating, water sports, camping, and so forth. The local vendors offer some delicious dishes, and all these aspects promise a busy time with your loved ones.
9. Nagole Lake
Nagole Lake in Hyderabad offers its existence in the list of most admired picnic hubs in Hyderabad. The picturesque beauty of this very Lake would make you go spellbound. The Lake is very much capable of promoting tourism in the best manner through its scenic beauty and excellent ambiance.
10. Alwal Lake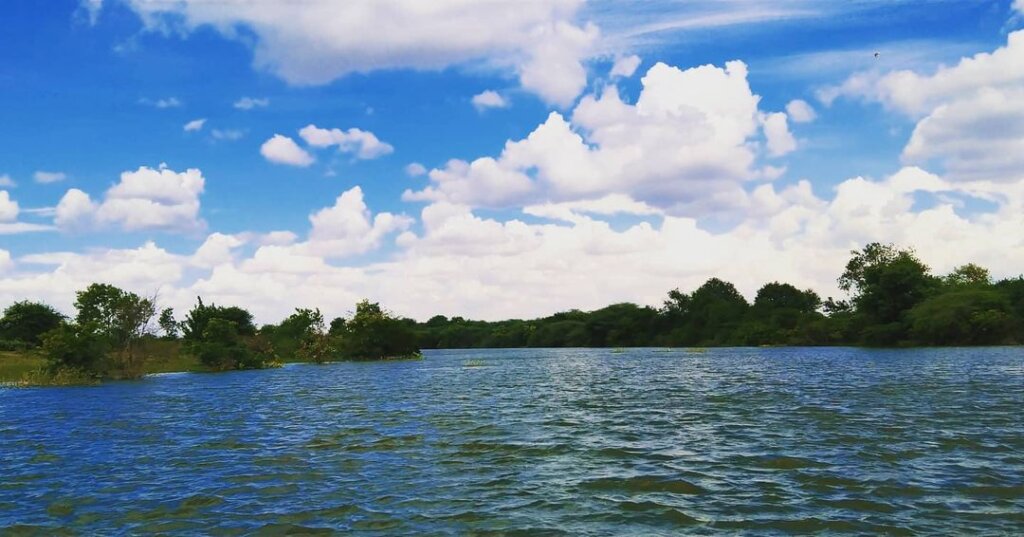 Among the most famous lakes in Hyderabad includes Alwal Lake. This Lake knows the neighboring area of Hyderabad as a significant landmark. As you head towards the lake, you will find a perfect depiction of nature getting out to appeal to the patrons. The High- Tech city of India entices chunks of tourists every year, it is one among the most-fascinating lakes in the country. Hence don't forget to visit this once you are in town.
Conclusion
There is so much wonder to see and do in Hyderabad, but you cannot get the most out of your stay sans visiting these stunning lakes. These natural wonders are popular spots among locals and visitors alike. The list of lakes in Hyderabad adds a splash of refreshment to your trip. With numerous fun activities to enjoy with your friends and family, you can look forward to an exciting trip to Hyderabad to cherish a beautiful sunset blending with the water and a local delicacy accompanied with some local drink to fire up the taste buds.
Latest posts by Fateha Firdaus Barbhuiya
(see all)