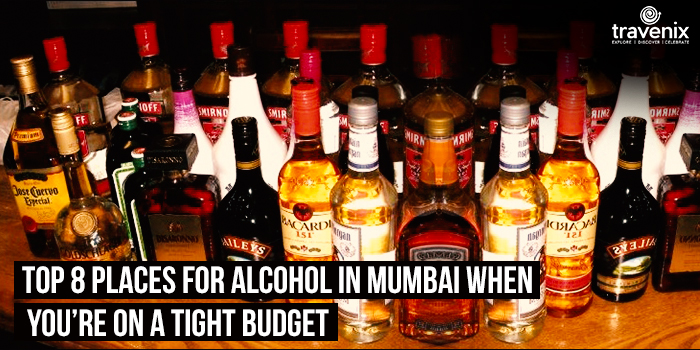 Top 8 Places For Alcohol In Mumbai When You're On A Tight Budget
Mumbai's fancy pubs and bars are great, but they can dig a hole in your wallet pretty easily. If you don't have money to splurge but still want to go out and have a good time, we've got you covered. Here is a list of pubs in Mumbai where you can get your hands on alcohol at affordable rates.
Finding Affordable Alcohol In Mumbai
Don't worry, we've skipped all the hole-in-the-wall shady bars. These places are safe, and some of them have really good music playing too. Keep this list saved for all the times when you think you're broke; it'll be a savior in those times.
1. Janata
One of the most affordable drinking waterholes in Mumbai, Janata is also known for its amazing seafood delicacies. If you're headed there, try Bombay fried duck, Prawns Koliwada, and Mutton Sukka; they are delicious. But be warned, it's a popular hangout spot, so you may find have to wait for a while before you can get a table for yourself.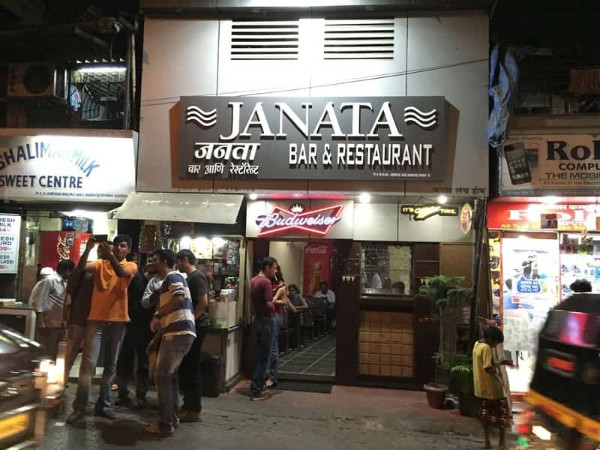 Where: 78/A, Doctor BR Ambedkar Road, Pali Naka, Bandra West, Mumbai, Maharashtra 400050
2. Alps
Everything about Alps is old school. From its wall art to music, everything has the charm of the 1970's. This Colaba pub may be a little difficult to spot. While walking in the bylanes of Colaba, just keep an eye out for a bright red signboard near Bademiya. It's almost always buzzing with college students and tourists, and service tends to be slow. That's the only negative point there really.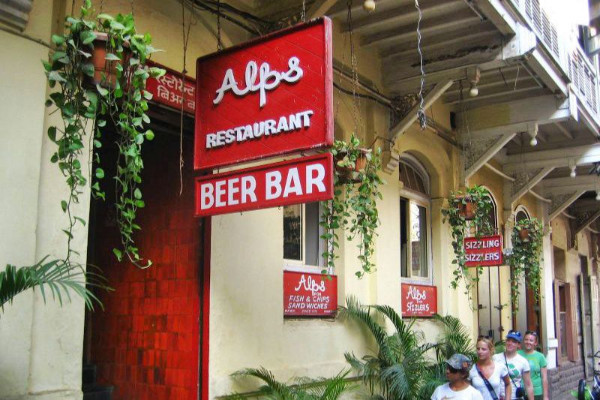 Where: Roosevelt House, Ground Floor, Nowroji Furdonji Road, Apollo Bandar, Colaba, Maharashtra 400001
3. Cafe Universal
French décor welcomes you into this café near Chhatrapati Shivaji Maharaj Terminus. Wooden beam ceiling, butterscotch walls, and cozy interiors make this place an ideal place to hang out with friends for hours. Their burgers and tandoori items are the most recommended items there. Pair them up with a bottle of Kingfisher draught. They are available for as low as Rs. 160!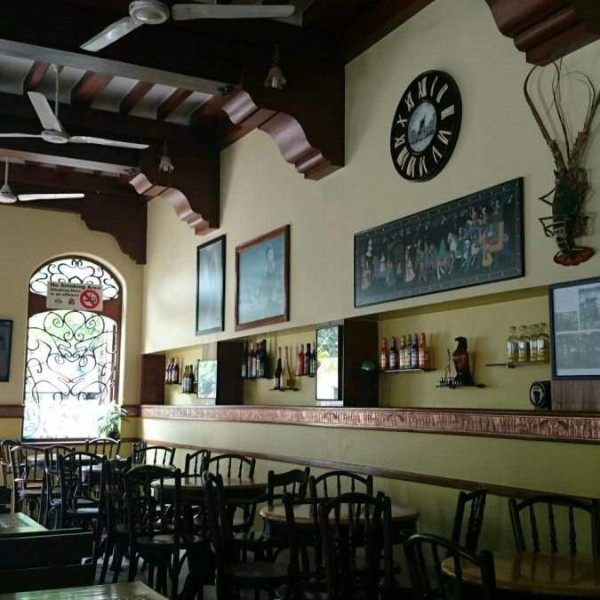 Where: 299 Shahid Bhagat Singh Road, Adi Marzban Path, Ballard Estate, Fort
4. Asiad
Any area that has a lot of colleges around, will definitely have cheap drinking places in the vicinity. For college-goers in Vile Parle, Asiad is their drinking den for all those times when they are on a tight budget. The best part at Asiad is that if you visit it regularly, you get a special discount just for your loyalty to the pub.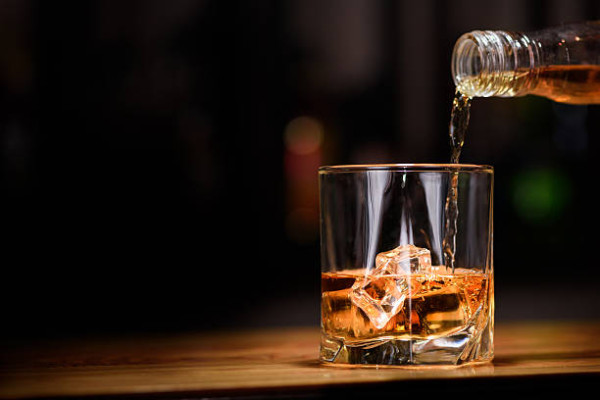 Where: Arif Mansion, Opposite Prime Mall, Irla Market, Vile Parle West, Mumbai, Maharashtra 400056
5. Kit Kat
Kit Kat is average when it comes to the food variety and ambience. But it shines out if you're only looking for a few pints of beer at the cheapest rates. Their seating area is divided into an AC and non-AC zone. Their buttery popcorn, finger chips, and masala papad make for some great chakna items.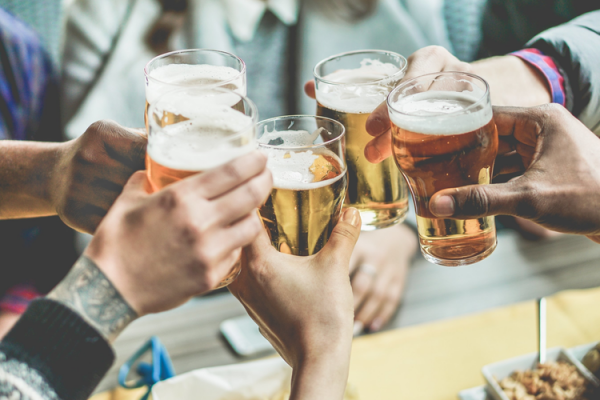 Where: Anandilal Podar Marg, Opposite Metro Adlabs, Dhobi Talao, Sonapur, Marine Lines, Mumbai, Maharashtra 400002
6. Bottles
Among all the fancy pubs and bars in Andheri and Versova, Bottles stands out as one of the few affordable places you count on when you're low on money. The interiors are simple and basic. It's almost like a few park benches huddled together in a room. But the cheap drinks make it a popular hangout spot for college kids.  The cheapest drink you can get here is Rum for Rs. 80 only!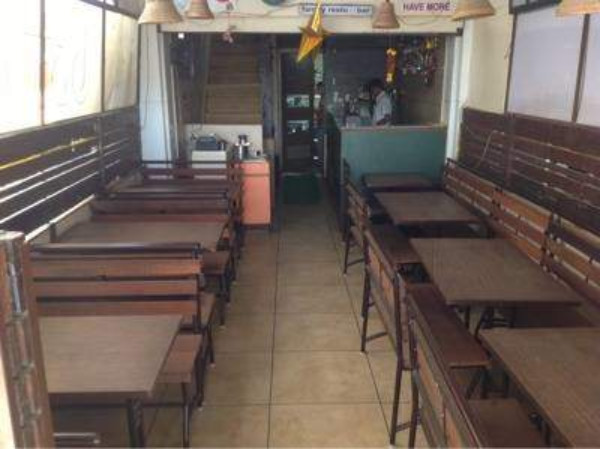 Where: 16, Shiv Shopping, JP Rd, Near Bon Bon Seven Bunglows, Andheri West, Mumbai
7. Cafe Oval
Cafe Oval has been standing tall since 1934 and is still a popular place for snacks and cheap beer. Their food menu has just nine items which range from different varieties of bhurji, omelets, and sandwiches. You can get a Kingfisher draught mug for only Rs 100 there. While beer is super cheap, they do not have any other alcohol options. So, if you're a rum or whiskey fan, you might want to give this place a miss.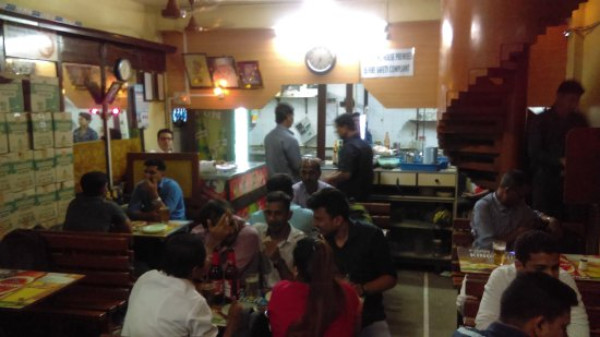 Where: 126, Maharshi Karve Rd, Churchgate, Mumbai, Maharashtra 400020
8. Gokul
Situated right opposite Bademiya in Colaba, Gokul is one of the best places in South Mumbai if you are looking for cheap drinks. So, while you can get your drinking fix at Gokul, you can just go off to Bademiya for some delicious snacks. It's usually really crowded, but if you don't mind waiting for a while to get a table, you'll have fun there.
Where: Ground Floor, Nawaz Building, Kulaba, 10, Tullock Road, Apollo Bunder, Mumbai
Did we miss out on any other cheap places to drink in Mumbai? Please share with us your suggestions in the comments section below.
Image Credits: Treebo, TripSavvy, JustDial, iStock, Shutterstock, Just Dial, TripAdvisor
Latest posts by Vibha Sharma
(see all)