Top Chaat Street Food Items to Eat in Bandra – Mumbai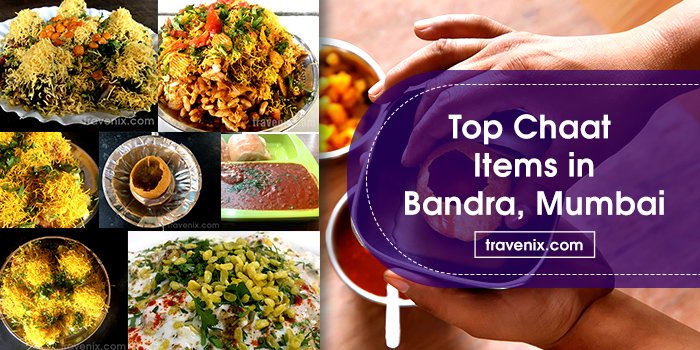 Bandra, the Queen of Suburbs, is a spirit and you can feel it come alive with every breath you take. It will make you fall in love- with her, with someone else and with you.  Breezy sunrise, a jog at sea side, cafes for a healthy breakfast, places to hang out with your friends, drinking and dancing, endless shopping, magical sunsets and walk on the promenade, all these things make up the spirit of Bandra. Any Bandra-ite can swear by it. You name it, Bandra has it; Churches, schools, colleges, offices, bars, restaurants, clubs, designers, celebrities, scenic view, beautiful streets and peace of mind. Bandra has it all.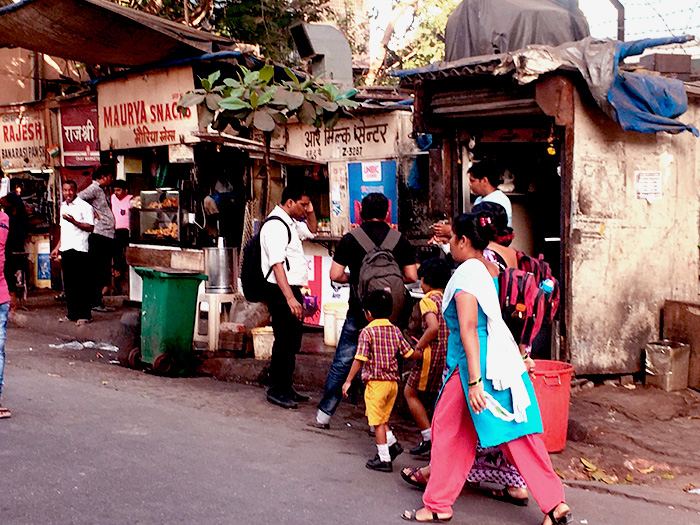 Chaat has been India's one of the most favorite food items ever! Almost everyone starts drooling at the sight of chaat. (rencenter.org) Tangy, sweet, spicy and sour, chaat has all the flavors. All over the country, people swear by this seemingly humble, but utterly satisfying 'cuisine'.  And when we think of chaat in Mumbai, we quickly jump to the chowpatties here. But there is also a whole treasure hidden in the smallest of the streets of Mumbai which is waiting to be discovered. Be it Pani Puri or Dahi Bhalla, all of us have our favorites.  Here is a list of the best chaat places in Bandra that we didn't want you to miss out on-
Delhi Papri Chaat – Elco Veg Restaurant:
This heavenly dish is just everything done right with the ingredients. The crispy papri is covered in a thick layer of dahi and fresh, boiled potatoes mixed with boondi and zesty spices. It is then topped with three different types of teekha and meetha chutney, garnished with coriander and moong daal, and finally chilly sprinkled with love. The meethi chutney is delicious, definitely. Extremely delicious, this papri chaat is to die for.
Where: 2/A, Elco Market, 46, Hill Road, Bandra West, Mumbai
Price: Rs. 120
Rating: 4.5/5
Recommended Combination: Fresh Fruit Juice (Watermelon)
Other Great Dishes Here: Raj Kachori, Dahi Batata Puri, Pani Puri
Pani Puri – Street Side Vendor opp. Lilavati Hospital:
This is your typical Pani Puri with just the right amount of everything. It strikes a good balance between the sweet, spicy and tangy taste and is appetizing. The pani puri here can be your go-to, whenever you are craving for that light & tangy chaat.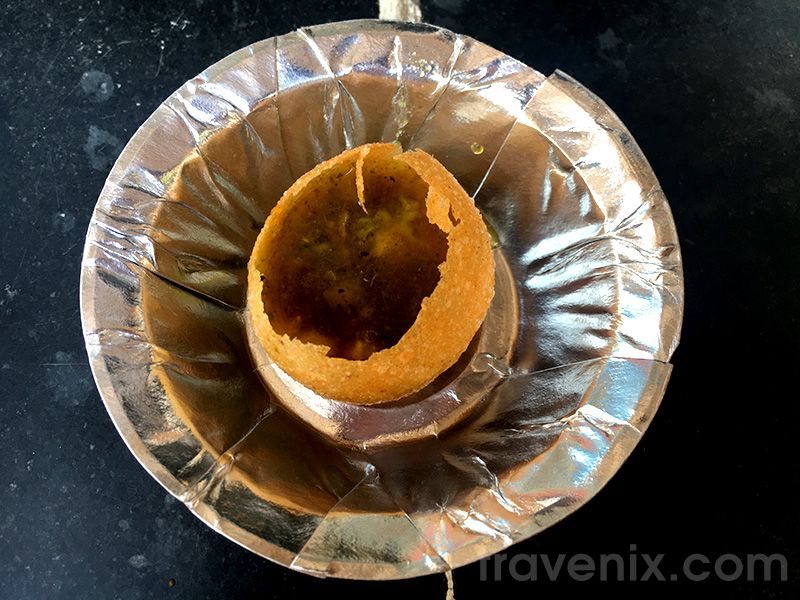 Where: Opposite Lilavati Hospital Gate #4, KC Road, Bandra West, Mumbai, Bandra West, Mumbai
Price: Rs. 30/-
Rating: 3/5
Other Great Dishes Here: Bhel, Sev Puri
Pav Bhaji – Karachi Sweets:
The pav bhaji served here is tangy and spicy, making it supremely appetizing. Soft and fresh pavs with slightly sprinkled chilly increase your craving. Customers claim it's one of the best pav bhajis served in the area. And we won't deny it.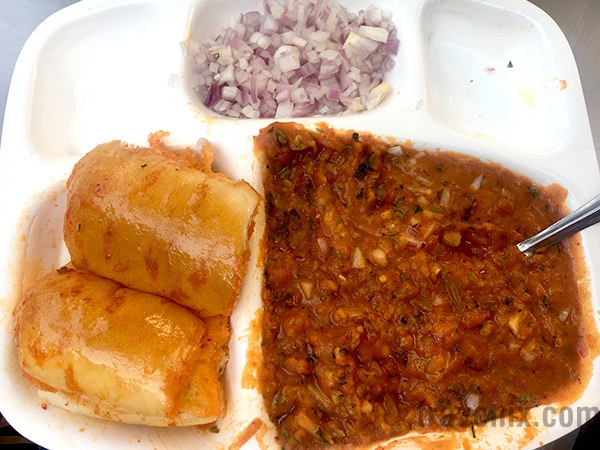 Where: 55 Homelands, Ramdas Nayak Marg, Hill Road, Bandra West, Mumbai
  Price: Rs. 100/-
  Rating: 3.5/5
  Recommended Combination: Sweet Lassi
  Other Great Dishes Here: Pani Puri, Paneer Pulao, Chole Kachori
Pav Bhaji – Gokul Refreshments:
This delectable Pav bhaji is a delightful treat to the taste buds. The pav is fresh, soft and buttery and the bhaji is wonderful, backed by mouthwatering aroma. Lots of different spices have gone into the bhaji to give it a kick. This Pav Bhaji at Gokul is more than palatable and highly recommended.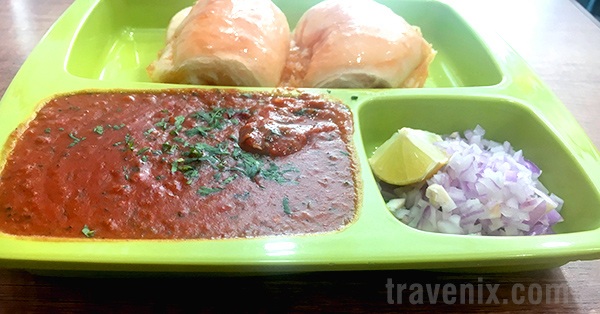 Where: Rizvi House, Hill Road, Bandra West, Mumbai
Price: Rs. 120
Rating: 4/5
Recommended Combination: Fresh Lime & Mint Juice
Other Great Dishes Here: Dal Makhni Rice Meal, Sitaphal Ice Cream, Turkish Fig Ice Cream
Sev Puri – Gupta Bhel and Pani Puri Centre:
In the interiors of Hill Road is a humble, chaat corner that is over three generations old and doesn't seem to brag about it. It serves a light, fresh and very tasty sev puri which can be your go-to for the chaat craving every now and then. It has papri topped with the right mix of potato and spices that make it even more appetizing. Sweet and tangy, it's something that can satisfy not only your hunger but also your taste buds.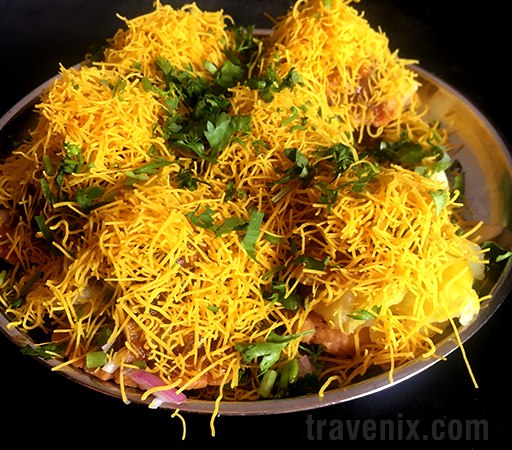 Where: Opp Mavs Cakes and Bakes, Waroda Road, Hill Road,Bandra West, Mumbai
Price: Rs.  20
Rating: 3.5/5
Other Great Dishes Here: Dahi Puri
Chaat – Bikaner Sweets & Namkeen:
If you're in the area, craving for some delicious chaat, you can definitely drop in at this place. You can binge eat your favourite chaat here and also, taste come delicious sweets while you're at it.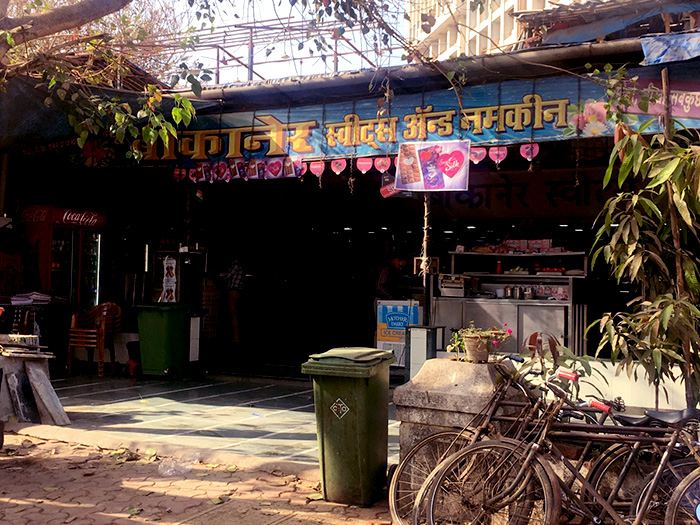 Where: Opp CraftBar, Shastri Nagar, Near Chetna College, Kalanagar, Bandra East, Mumbai
Price: ₹30 & above
Rating: 3/5
Other Great Dishes Here: Dahi Puri, Samosa chaat
Bhel Puri – Gupta Bhel Puri Center:
This bhel puri is a good mix of teekha and meetha. Fresh and light, topped with generous amount of sev, it is slightly on the spicier edge. The place has a small seating area too. Definitely tasty, we recommend you give this bhel puri a try!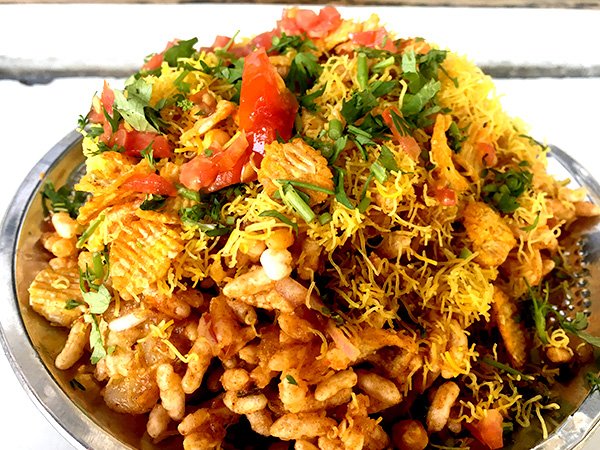 Where: Main Road Opp Madhava Building, BKC, Near Family Court, Bandra, Mumbai
Price: ₹25.00
Rating: 3/5
Other Great Dishes Here: Frankie, Dahi Puri
Sev Puri – Street side Stall:
This stall serves a light sev puri with the regular taste. The combination of the chutney and other spices is just right and doesn't promise anything out of the ordinary. The stall is a regular chai-sutta stall which also serves biscuits and namkeen.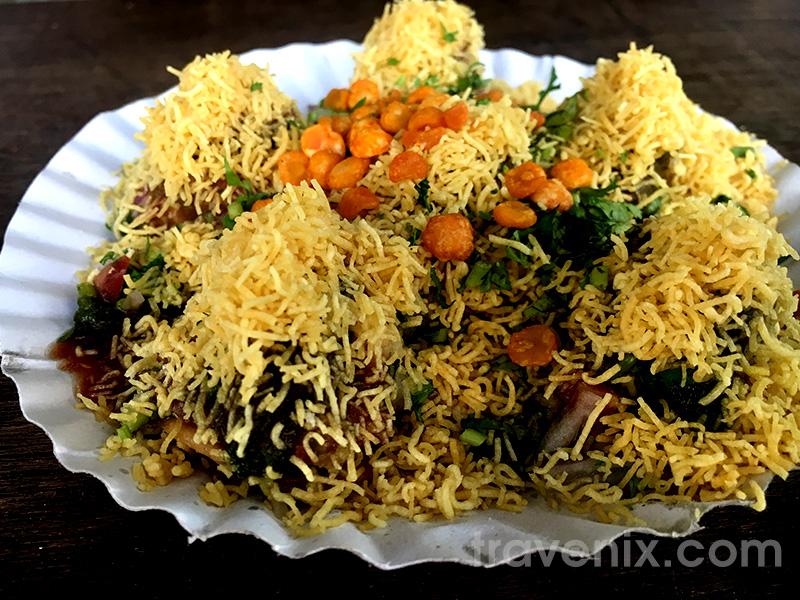 Where: Beside St. Stanislaus High School, Opp. Sona Party Shop, Hill Road, Bandra, Mumbai
Price: Rs. 25
Rating: 2/5
If you think we've missed out on your favorite place, feel free to mention in the comments below and we will include it in our list! Happy chaat-ing y'all!
Latest posts by Vibha Sharma
(see all)