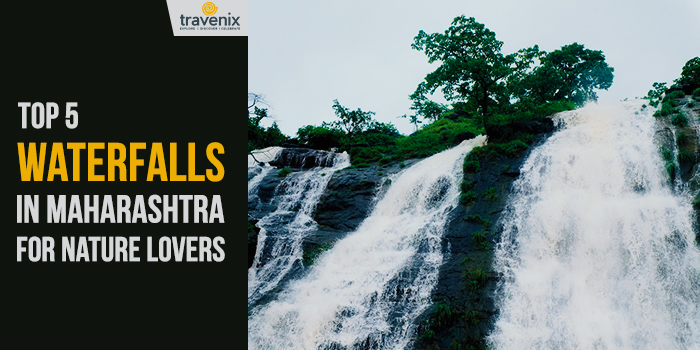 Top 5 Waterfalls In Maharashtra For Nature Lovers
For adventure seekers and nature lovers, Maharashtra has a lot to offer. It has an extensive mountain range which has some of the most breathtaking treks in India. As monsoon sets in, the greenery gives the landscape a fresh makeover. Rains also pump in some life into the numerous waterfalls across the state.

Let's Go With The Flow
If you want to see all the waterfalls in Maharashtra in their full magnificence, make sure you plan a trip there anytime from July-September. Get ready to marvel at the beauty of nature and don't forget to carry a good camera along. You don't want to miss the beautiful landscapes, do you? Here are some of the best waterfalls in Maharashtra that travel freaks should check out:
1. Lingamala Falls
Right next to the popular tourist hill station, Mahabaleshwar, is Lingamala Waterfall which is situated at an altitude of more than 1200 ft. The main waterfall there falls from a height of 500 ft creating a fog that makes the scenery surreal. Just a 30 minute walk from the viewpoint of the main waterfall is the mini waterfall where you can take a dip without worrying about safety. The only negative factor there is that it can get really overcrowded sometimes.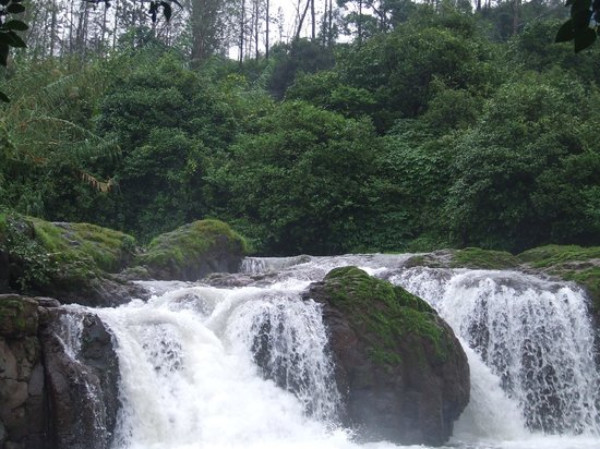 Where: Panchgani – Mahabaleswar Rd, Maharashtra 412806
2. Umbrella Falls
For most of the year, Umbrella Falls can hardly be classified as a waterfall. But during monsoon, water from the nearby Wilson Dam often overflows, which invigorates its flow. The force of water creates a dramatic umbrella-like impression when it falls on the rocks underneath it, hence the name Umbrella falls. Right below the waterfall, there is a footbridge from which you can get a panoramic view of the beautiful waterfalls.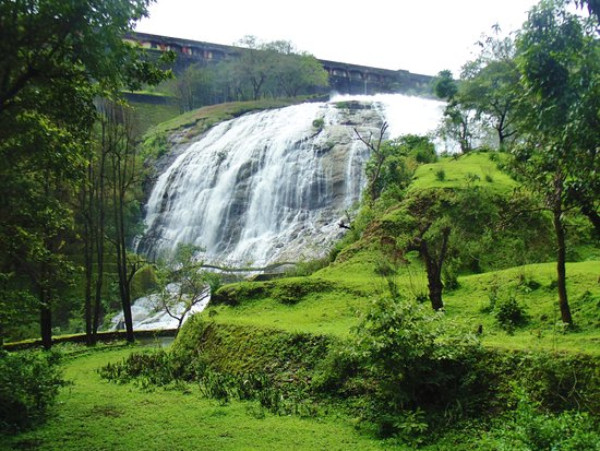 Where: Bhandardhara, Wilson Dam, Ratangad to Rd, Rajur, Maharashtra
3. Thoseghar Falls
Thoseghar Waterfalls is situated at a height of around 500m which makes it one of the tallest waterfalls in India. Numerous small waterfall cascade through it at a lesser height. This seasonal waterfall is especially popular among tourists because you can actually have a family picnic there. You can relax all day at the concrete platform at its base and explore the dark woods around.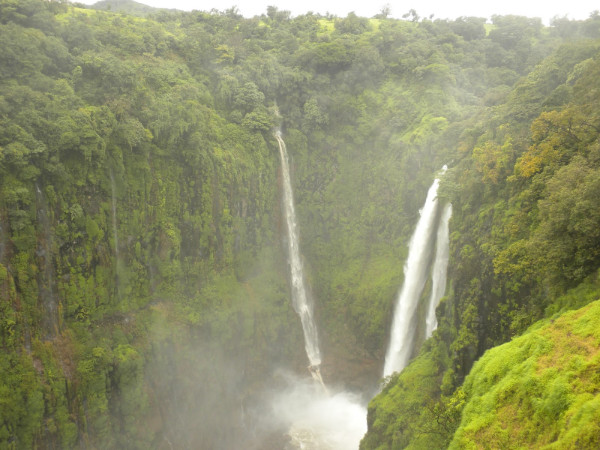 Where: Thoseghar, Satara, Maharashtra 415013
4. Vajrai Waterfall
Vajrai Waterfall flows through all seasons, but monsoon makes it absolutely spectacular. From Pune, Mumbai, Mahabaleshwar and Panchgani, Vajrai Waterfall is easily accessible. Being one of the tallest waterfalls in Maharashtra, it attracts a lot of tourists. It is covered with lush greenery and rich vegetation, making it a hotspot for tourists and nature-lovers as well. If you are planning to spend a whole day at the site, you should also check out the small caves in its vicinity.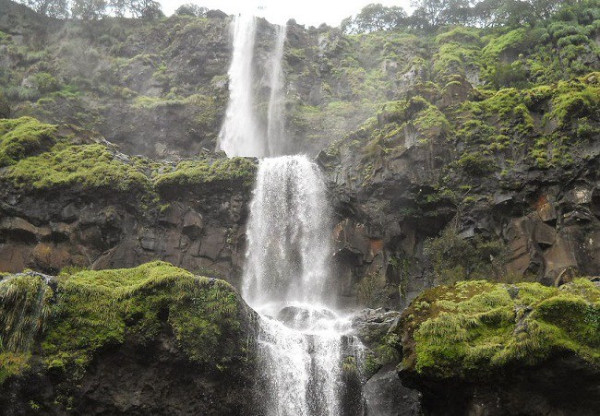 Where: Satara District, Kas-Bamnoli Road, Kas, Maharashtra 415013
5. Vihigaon Waterfall
Vihigaon Waterfall near Kasara is an exciting weekend getaway for Mumbaikars who are seeking peace and some adventure. While the natural beauty makes it a captivating tourist spot, its rappelling spots make it a big draw for those seeking an adrenaline rush. After Bollywood movie Ashoka was shot there, it also came to be known as Ashoka waterfall.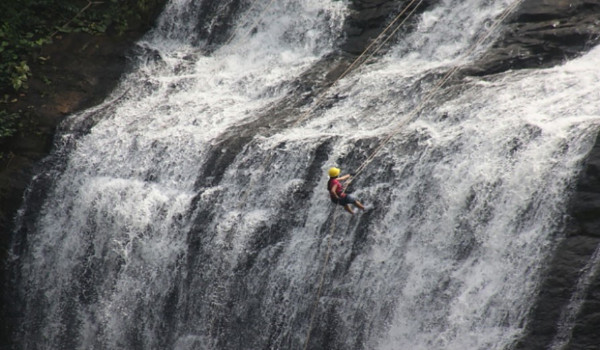 Where: Vihigaon, Maharashtra 421602
Which other waterfalls in Maharashtra have you visited? Please tell us about your experience in the comments section below.
Image Credits: TripAdvisor, awatemahesh.blogspot, myowncity.in, adventure365.in
Latest posts by Vibha Sharma
(see all)