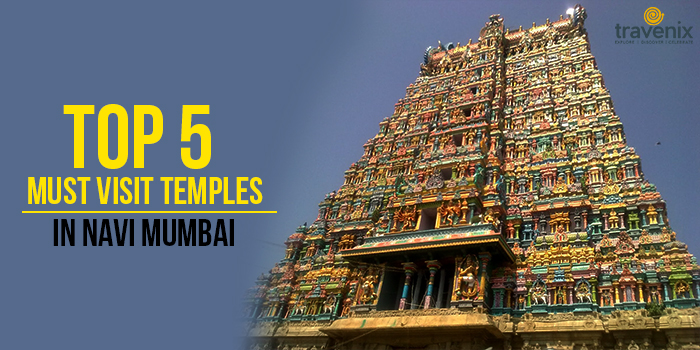 Top 5 Must Visit Temples in Navi Mumbai
Temples are known for their beautiful architecture and peace. Whether you're looking to go to temples as a devotee or to see their architecture, Navi Mumbai has many temples that will definitely impress you. Thousands of believers and devotees from all around the city come to these temples on a daily basis to seek blessings from the almighty.
Seeking blessings
Navi Mumbai may not have ancient temples like Mumbai that date back by hundreds of years. But it sure does have a huge community of devotees who are building many sprawling temple complexes which serve as havens of peace and are important religious sites. If you're looking to visit the best of them, join us as we explore the most important temples of Navi Mumbai.
1. ISKCON Temple
ISKCON Temples are known for their huge complexes and peaceful environment. The ISKCON temple in Navi Mumbai is located in Kharghar and is surrounded by the beautiful Sahyadri hills that are lush green during the monsoons. If you're a devotee of Lord Krishna, you simply cannot miss out on the evening prayers here. Just like other ISKCON temples, this one too serves their signature Khichdi, so do not miss that.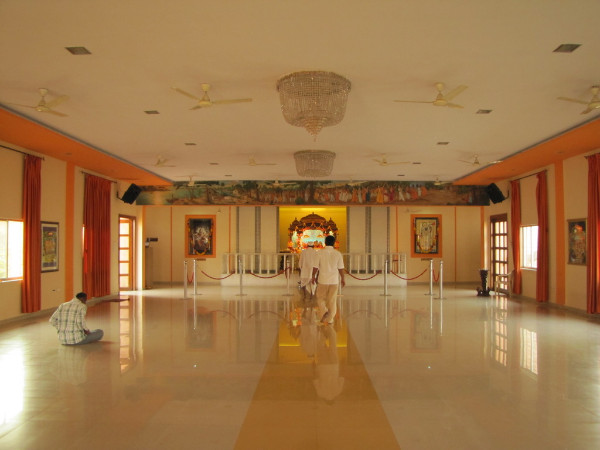 Where: Plot No. 2, Sector 23, Hare Krishna Land, Central Park, Opp. Golf Course, Kharghar, Navi Mumbai, MH 410210
2. Shri Venkateshwara Swamy Temple
This temple in Nerul is known for its beautiful architecture and is stylized like the Lord Venkateshwara temples that you can find in south India. The best part is that the temple remains peaceful throughout the day and you can spend the whole day here in its tranquil environment. It is very popularly known in the city for its elaborate rituals.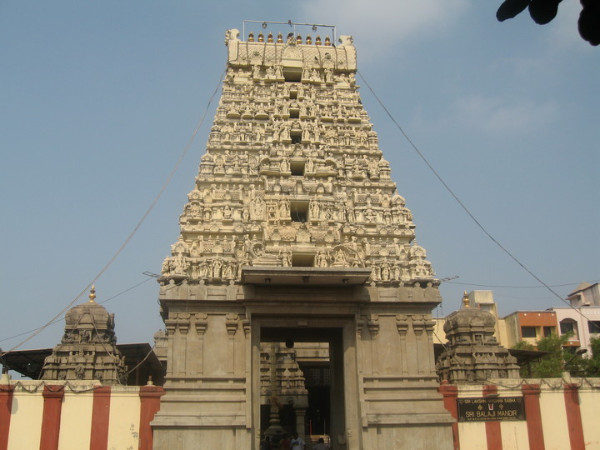 Where: Plot No 2/3, Sector 22 / A, Near Swami Narayan Temple, Brahmagiri Road, Nerul, Navi Mumbai, MH 400706
3. Sri Ayyappa Temple
The Sri Ayyappa Temple in Nerul was built in 1995 and is known for it elaborate and ornate architecture. They have special pujas, abhishekams, and prashathams frequently and they even have the Annadanam on the first Saturday of every month according to the Malayalam calendar.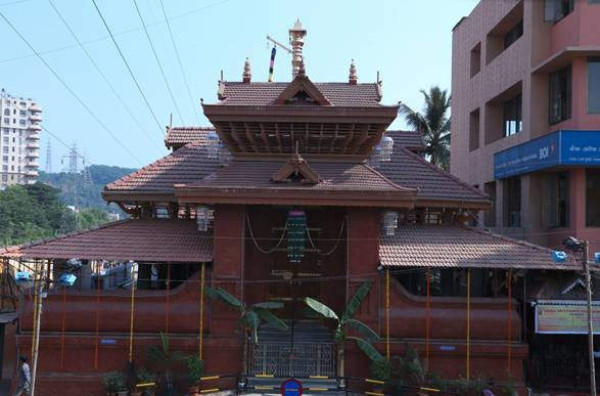 Where: Nerul Sri Ayyappa Seva Samiti Plot 182 A & B, Sri Ayyappa Temple Complex Swami Ayyappa Mandir Chowk Sector 17, Nerul, Navi Mumbai, MH 400706
4. Sri Bhaktha Anjaneya Trust Hanuman Temple
This temple in Nerul has the tallest Hanuman statue in the country made out of a single stone, standing at 33 feet. Here, you can find a huge 67 feet Rajagopuram for Lord Hanuman and two other temples which are dedicated to Lord Rama and Lord Vinayaka. It is common to see the temple flooded with devotees on Saturdays.
Where: SIES Complex, Plot No.1 C, Sector V, Sri Chandrasekarendra Saraswati Vidhyapuram, Nerul, Navi Mumbai, Maharashtra 400706
5. Balaji Temple
The Balaji Temple is situated in Airoli and has excellent carvings on its exterior that will leave you in awe of the architecture of this temple. The deity here is Lord Venkateshwara and you can seek his blessings here every day along with hundreds of other devotees who line up here.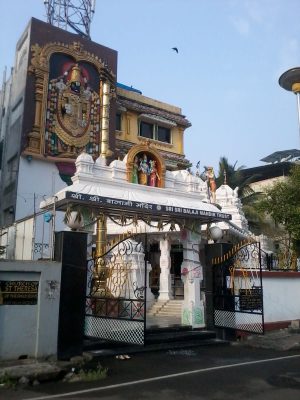 Where: Sector 10, Airoli, Navi Mumbai, Maharashtra 400708
Have you gone to any of the above-mentioned temples to seek blessings or appreciate the architecture before? If so, do let us know how your experience was in the comments section below. Do you know of any other temples in Navi Mumbai that give you immense peace? Do mention them in the comments. If you're heading to Mumbai, do check out the best temples in Mumbai.
Image Credits: TripAdvisor, FindMessages, MapmyIndia, ISKCON Centers, Just Dial, Sri Sankara Matrimony Blog

Latest posts by Vibha Sharma
(see all)