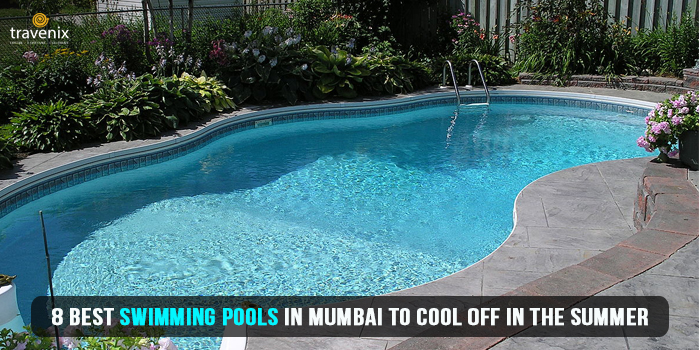 8 Best Swimming Pools In Mumbai To Cool Off In Summer
It's that time of the year again when you wish you could dip your feet in a cool pool of water while sipping summer drinks all day long. With the soaring mercury already draining us out, we think heading to the nearest swimming pool is the best treat you can give yourself.
Take A Dip
Whether you're going out to relax, or are planning to swim for overall fitness, it's sure going to take a while to scout a good pool in Mumbai that is hygienic, yet not too crowded. To help you out, we've listed down the best swimming pools in Mumbai, some of which also provide swimming lessons.
1) Mahatma Gandhi Memorial Swimming Pool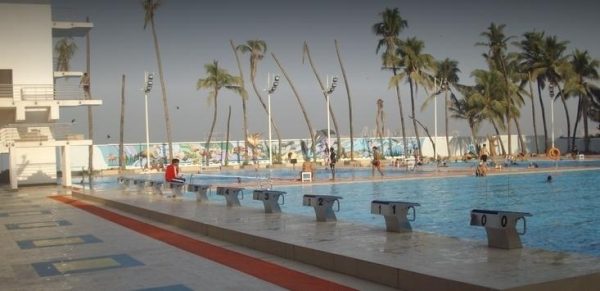 Located next to Shivaji Park in Dadar, Mahatama Gandhi Memorial Swimming Pool is one of the largest swimming pools in Mumbai. The pool is almost 15 ft deep, and 50 metres long. The Olympic-size pool has ten different lanes in the pool, so there is enough room for a large group to swim in.For children, they have a special pool and you might also find some recreational toys there every once in a while.
Where: Swatantrya Veer Sawarkar Marg, Shivaji Park, Dadar West
2) Chhatrapati Shivaji Maharaj Club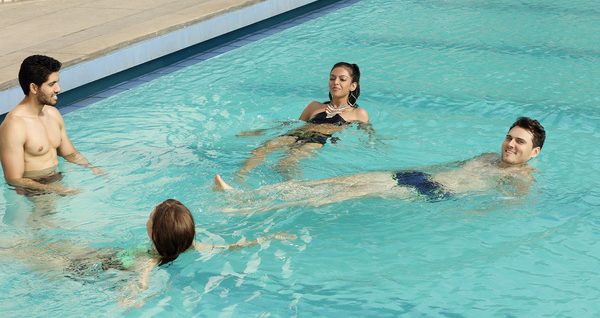 The ChhatrapatiShivaji Maharaj Club is known for its activity centers; they have table tennis, gym, squash and more in the premises. Each of these are charged for separately, so you can buy only a swimming plan if you are not interested in the others. For unlimited swimming sessions, the cost comes to around Rs 3000 per month.
Where: Prabodhankar Thackeray Krida Sankul, ShahajiRaje Marg, Vile Parle East
3) Dharavi Sports Complex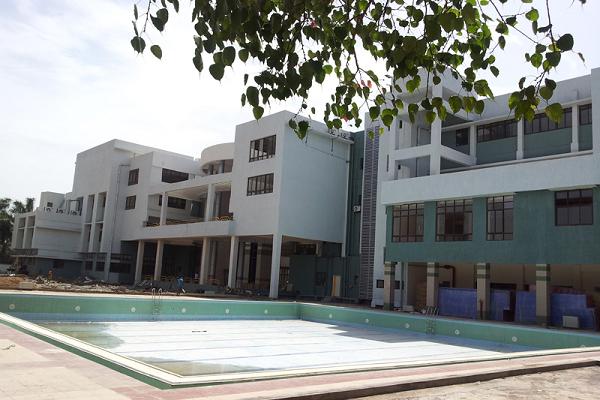 At the Dharavi Sports Complex, the swimming pool gets the most visitors as it is really well maintained. Equally great for casual and professional swimmers, this semi-Olympic sized pool remains crowded during summers. Apart from this, you can also enjoy a game of squash, kabaddi, billiard, badminton, carrom or hit the gym at the sports complex.
Where: Bharat Ratna Rajiv Gandhi District Sports Complex, Sion Bandra Link Road, Dharavi
4) Evershine Club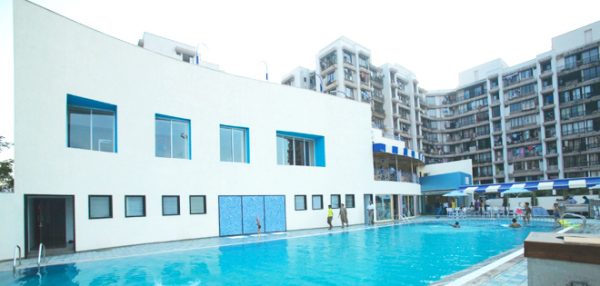 The Evershine Club is one of the few places in Kandivali where you can head to, to take care of your overall fitness. Along with the swimming pool, they have a gym, facilities for table tennis as well as yoga classes. The swimming pool is particularly appreciated for its cleanliness by those who visit it regularly.
Where: Trisna Basant Compound, Opp. Evershine Dream Park, Thakur Village, Kandivali East
5) Matoshri Arts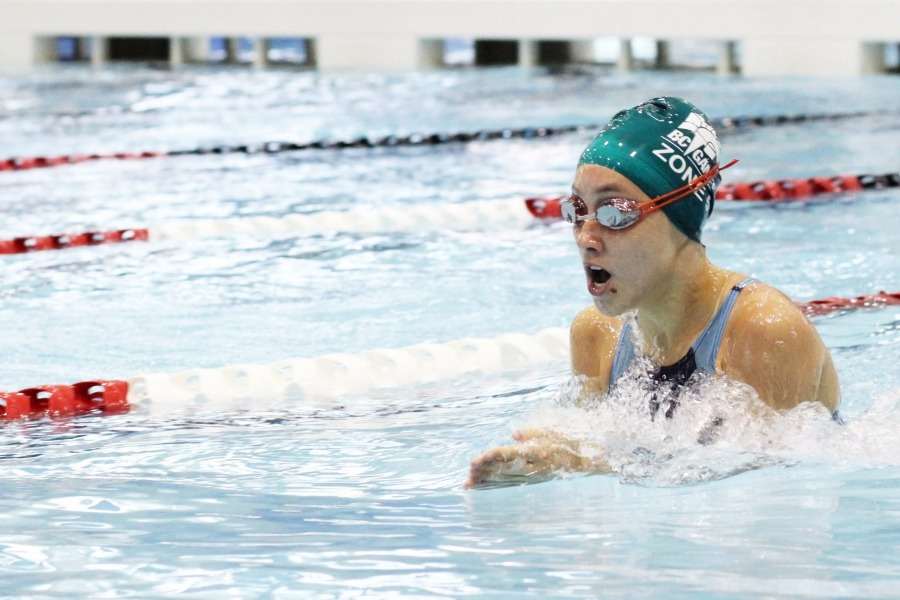 Matoshri Arts and Sports Complex's vast area is one of the few open spaces in the otherwise cluttered Andheri. It has a host of facilities, but most of them are accessible only to members of the club. However, for swimming, you can pay Rs 4000 a month and relax in their pool whenever you want. For children, the rate is even lesser; they can avail the facility for Rs 2000 per month.
Where: Matoshri Complex, Jogeshwari-Vikroli Link, Andheri East
6) Inch By Inch — The Body Temple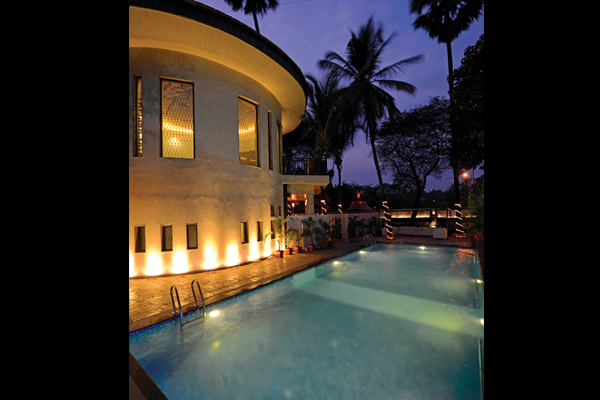 Inch By Inch is a great place to spend the summer holidays at; you can practice Zumba, kickboxing, swimming or opt for some functional or kettle training. If you are tired post a workout, just head over to their spa and relax for a bit. For those of you who are looking to learn swimming from scratch, this centre is a great option. They have group as well as personal coaching there.
Where: J P Road, Off Next to D-Mart, Yari Rd, Versova
7) Kamgar Swimming Pool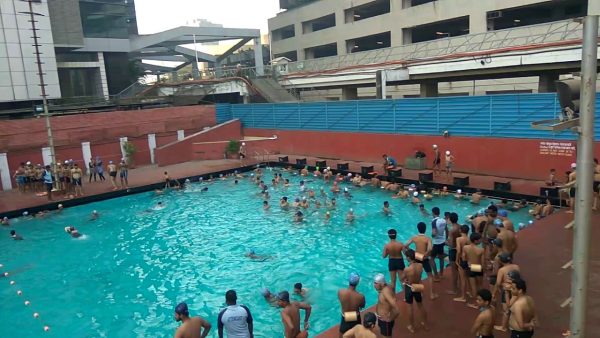 Kamgar Swimming Pool is one of the oldest swimming pools in Mumbai, and is known as one of the best places to learn swimming. The charges for their weekend and group courses are much lower compared to other pools. Patrons say that they prefer it because of its proximity of the station and the general cleanliness at the pool.
Where: Kakasaheb Gadgil Marg,Beside India Bulls, Dadar West
8) Shahji Raje Sports Complex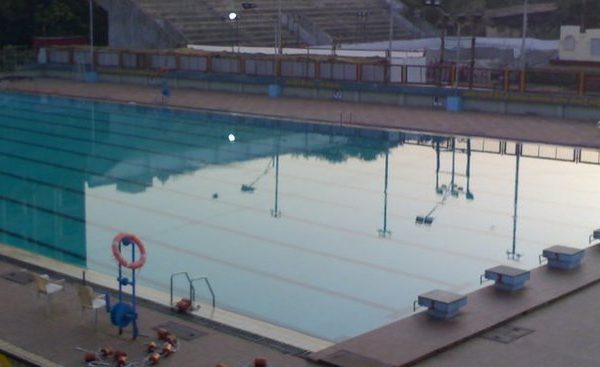 Also known as the Andheri Sports Complex, this multi-purpose facility is used for national level tournaments of squash, boxing, tennis and karate. The complex is a great place for professional swimmers to practice at; they have an Olympic-size swimming pool inside. While you're out swimming, don't be surprised to see a few film stars in the vicinity; a lot of Bollywood films have been shot here.
Where: JP Road, Near Azad Nagar Metro Station, Andheri West, Azad Nagar, Andheri West
Summer is almost here, so what are you waiting for? Go, head out for a dip and get fitter while you are out swimming. If you'd prefer other fun workout routines, check out our list of best Zumba classes in Mumbai. So what's your workout plan this summer? Do let us know in the comments section below.
Image Credits: Just Dial, Clear Trip, Dharavi Info, Goldstar Group, Weekend Thrill, Spa Mantra, Sports Jig, My India
Latest posts by Vibha Sharma
(see all)