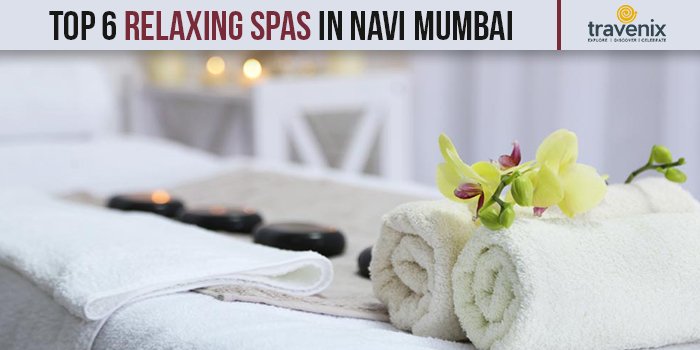 Top 6 Relaxing Spas In Navi Mumbai
Working 6 days a week can be very tiring and sometimes a Sunday is not enough to wear off the week's stress. Not being able to relax and rest can take a toll on your mind and body which gets reflected in your work. Thankfully, Navi Mumbai has the right solution in the form of some world-class spas to rejuvenate your mind, body, and soul.
Get, set, relax!
Navi Mumbai is well aware of the hardworking nature of its residents and has blessed them with some of the best spas in the town. These spas will help you unwind and forget the week's stress to get you back on track to achieve your goals. Here, we list some of the finest spas in Navi Mumbai for you to head over and get a relaxing and soothing massage.
1. Viola the Spa
Viola the Spa is one of India's largest spa chains which provides the ultimate spa experience with treatments created by combining the best ancient techniques and herbal secrets. The atmosphere here is very distinctive that will automatically put you in a relaxing mood, even before starting the massage. With professionally trained spa therapists who make sure that you have an outstanding experience, you can teleport into a world free of stress!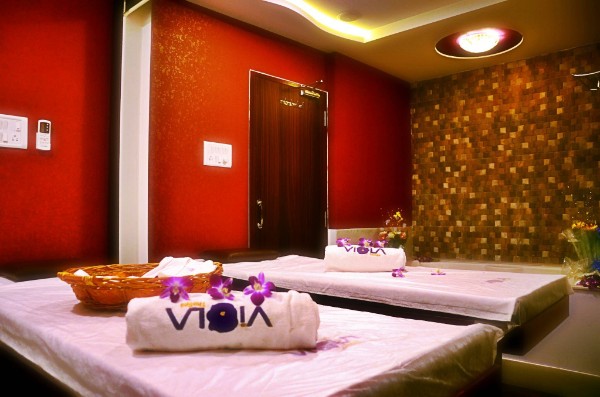 Where: 1704 G Square Business Park Plot no.25/26 Sector 30 near Sanpada Rly Station Navi Mumbai, Maharashtra 400705
2. Vedaas the Spa
From a simple foot massage to a Swedish massage, Vedaas are the experts when it comes to relaxation. They offer all sorts of massages ranging from ones that are beneficial in releasing chronic muscle tension to massages that relieve anxiety and improve your emotional and mental condition. They also have a unique retreat for couples looking for a romantic getaway. If you are looking for an absolute revitalization of your soul, then Vedaas is your destination!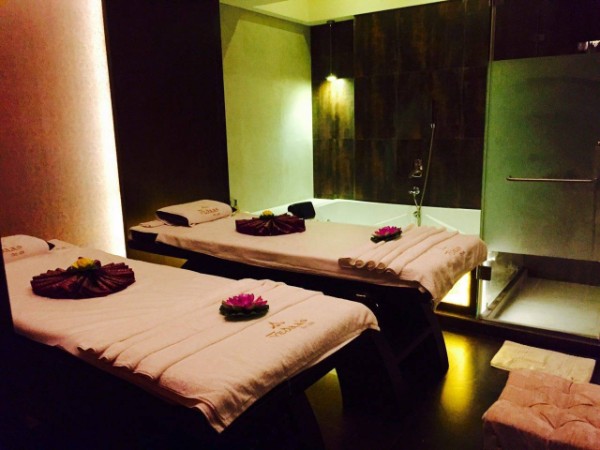 Where: Shop-3, Galhot Majesty, Plot-3, Sector-46A, Seawood Nerul, Navi Mumbai, Maharashtra 400706
3. Tiru Spa
Tiru Spa is an oasis of relaxation in the midst of the fast-paced world of work and stress. They have a unique take on massages where they massage you with the oil of your choice and give you up to an hour of shower and steam to properly soak in the nutrients of the oil. Do not miss out on their special Tiru Signature Journey massage that takes your body to different realms of peace and tranquility.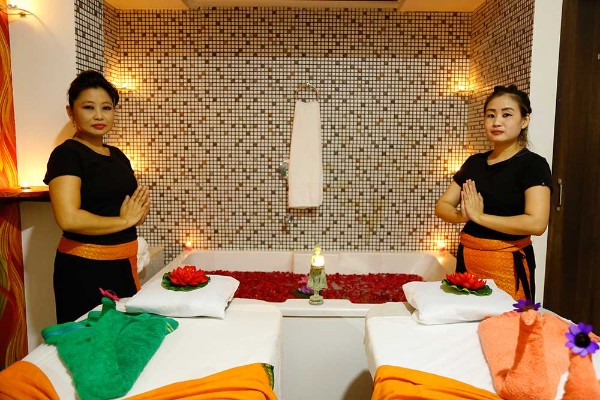 Where: Plot 71, Shop no 8 & 9, Arenja Corner, Sector 17, Vashi, Navi Mumbai, Maharashtra 400703
4. Bodhi Thai Spa
Bodhi Thai Spa is a popular chain of Thai spas that aims to combine modern and traditional healing techniques to create a rejuvenating fusion. A member of the prestigious Thai Spa Association and winner of World Luxury Spa Awards, Bodhi Thai Spa is a must-visit spa in Navi Mumbai. Here, you are assured to get the best treatments with some of the most experienced masseuses!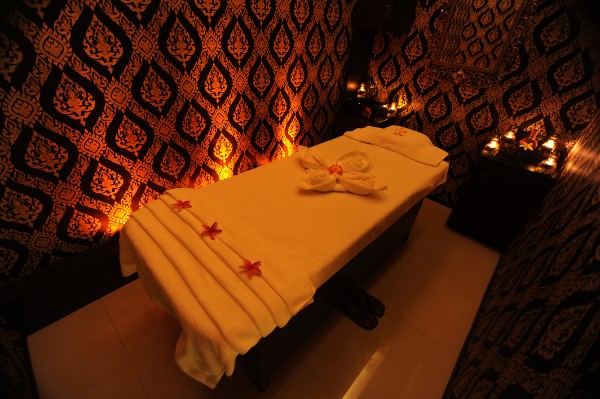 Where: Shop No. S-68, 2nd Floor, Seawoods Grand Central Mall, Plot No. R-1, Sector 40, Seawoods, Navi Mumbai – 400706
5. Blue Terra Spa
Blue Terra Spa is not just a spa but also a world-class therapeutic clinic. You can choose for a wide range of services offered by them such as the Holistic Therapies, Ayurvedic Therapies and even pain and stress management. A step towards a healthy life is the primary target of this spa as they have their own Ayurvedic clinic for all your health problems. They also run a blog where they inform other people about how to keep their body fit and what remedies they should opt to cure body problems.
Where: 1st Floor, Mansarovar Society, Above McDonalds, Sector 17, Vashi, Navi Mumbai, Maharashtra 400703
6. Flora Thai Spa
This luxurious spa located in Vashi is one of the finest spas that Navi Mumbai has to offer. With beautiful interiors made out of natural materials and the antiques that adorn the facade, this is a perfect getaway from our concrete jungles. Flora Thai Spa offers a wide range of therapies such as sports massage, four-handed massage, and their unique, flora wrap therapy. They aim to diversify the inner peace and self-healing Thai traditions to improve the mental and physical conditions in today's world.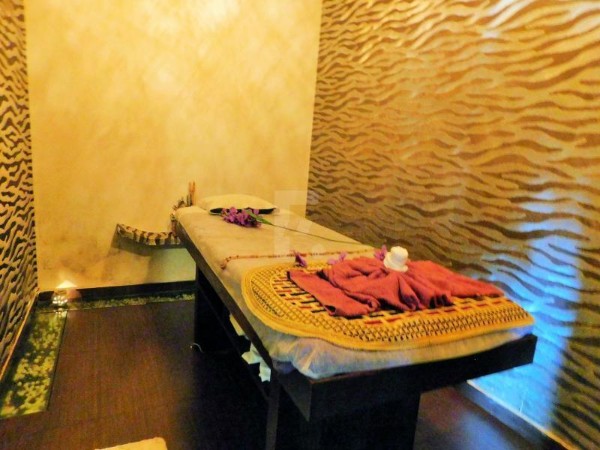 Where: Sector 30, Vashi, Navi Mumbai, Maharashtra 400703
If you have ever visited a spa, then do let us know about your experience in the comments below. If you haven't visited yet, then get an appointment to enter into a different world and revitalize your body, mind, and soul!
Image Credits: Justdial, Bodhi Thai Spa, tiruspa.com, Fabogo
Latest posts by Vibha Sharma
(see all)