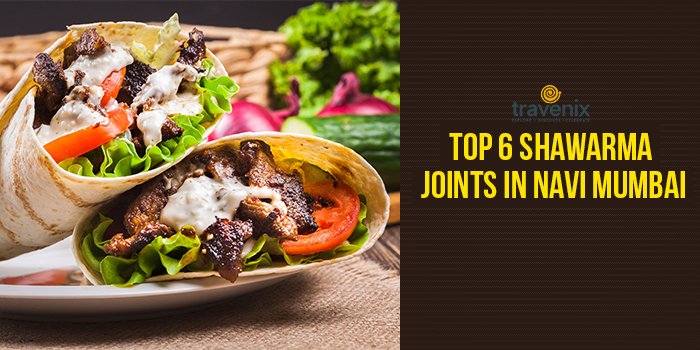 Top 6 Shawarma Joints In Navi Mumbai
We all love a wrap because of the variations it comes in and the flavors it packs. But something that is taking over wraps by a storm is shawarma! A delicacy that originated in the 19th century Ottoman Turkey has started to gain popularity in the recent times. It is the perfect snack for all your hunger issues.
Fire it up!
Made by slow roasting the marinated meat on a rotating vertical spit for hours – it comes out smokey and full of flavor. Navi Mumbai has some of the best shawarma joints to calm your inner chicken lover. Although shawarma has a fixed recipe, it doesn't stop these places from adding a twist of their own to it. With a lot of shawarma joints in the town, it becomes hard to find some of the best joints to have a shawarma. So, here we have a list of some of the best shawarma joints in Navi Mumbai.
1. Fatoush
Fatoush is a fast-food joint but is primarily known for its mouth-watering shawarma. They aim to make shawarmas in the Turkish way to spread their original taste. Not limiting themselves to only one variety of shawarma, they also make kebab shawarmas, falafel shawarmas, and paneer tikka shawarma for vegetarians. With pickled cucumbers, green chilies and loads of mayonnaise on top, Fatoush makes some of the most authentic shawarmas in Navi Mumbai!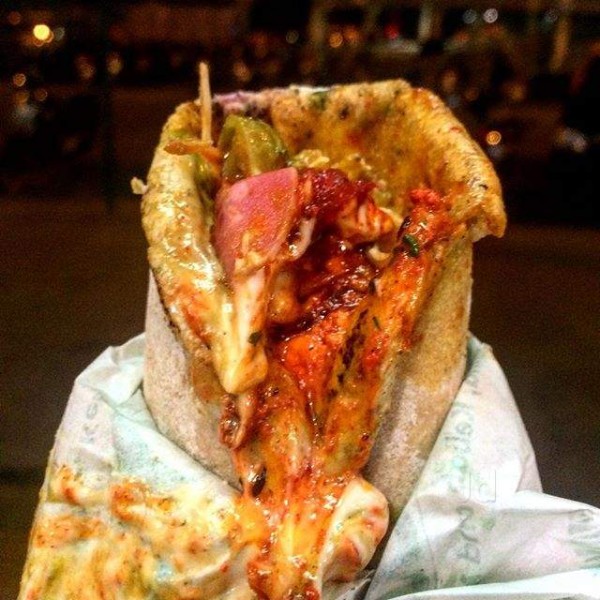 Where: 12, Hiranandani Service Rd, Sector 7, Kharghar, Navi Mumbai, Maharashtra 410210
2. Sasa Chill Out
Sasa's Chill Out is one of the most well-known fast food and shawarma places in Navi Mumbai. With a separate shop solely dedicated to shawarmas, they make shawarmas with a twist. Their shawarmas are loaded with french fries, some greens, and mayonnaise to give you a spicy yet tangy taste. If you are someone who is not satisfied with one or two shawarmas, you can even order a complete shawarma platter!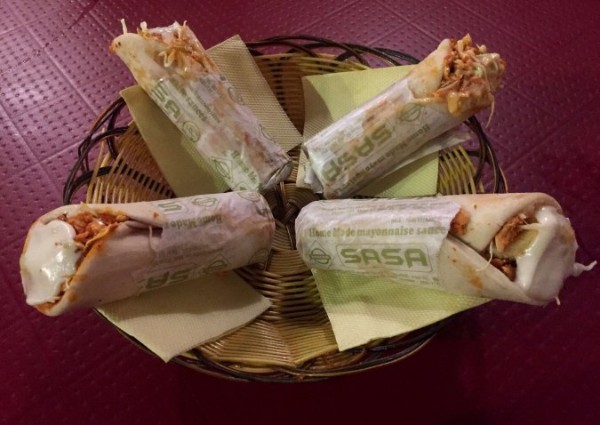 Where: Haware Centurion Mall, Shop No.KG 5 & 6 G-16,17,18 Opp, Sector 19A, Seawoods, Navi Mumbai, Maharashtra 400706
3. Rite on Koal
A well known fast-food joint located inside Vashi station, it is also famous for its shawarmas. They make the chicken crisp rather than juicy which gives an extra bit of crunch. The chicken is perfectly marinated to balance the flavors with other sauces and mayonnaise. They serve it in a dish with a side of extra mayonnaise and some potato chips. Don't get fooled by their small shop and the surroundings as they make some of the tastiest shawarmas around!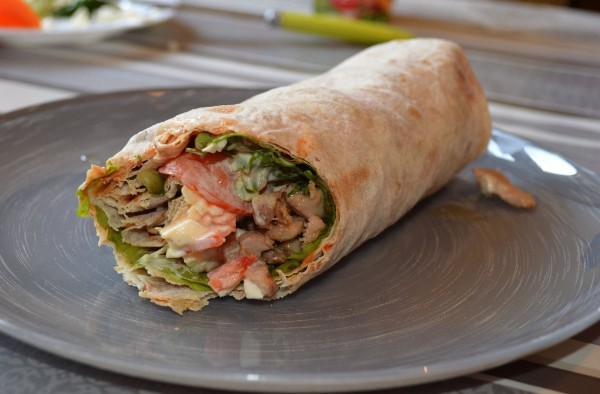 Where: Vashi Railway Station Complex, Below Tower No. 5, Swami Pranabananda Marg, Sector 30, Vashi, Navi Mumbai, Maharashtra 400703
4. Arabian Chillies
Arabian Chillies are known for their specialty in chicken dishes which reflects in their lip-smacking shawarmas. They marinate the chicken with their special spices to give it a unique taste which makes it their best selling dish. Apart from the shawarma, they also serve shawarma platter and open shawarma.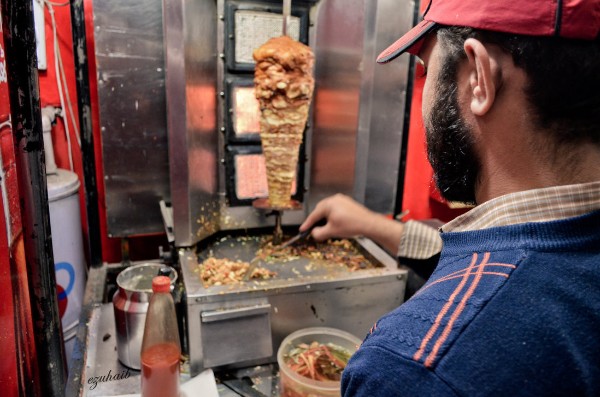 Where: Shop No 1, 2, 3, 4, Plot No: C/12, Jagatguru Tukaram Maharaj Marg, Sector: 23, Nerul, Navi Mumbai, Maharashtra 400706
5. Abu Bhai's
A small corner shop in Koperkhairane, Abu Bhai's is known for its tandoori dishes and shawarmas. Mostly famous for its juicy chicken shawarma, Abu Bhai's does not compromise with the size either. The shawarma is humongous in size and is stuffed with loads of chicken and topped with their special sauce. With an affordable price that does not burn a hole in your pocket and a taste that will tickle your taste buds, Abu Bhai's is a must visit!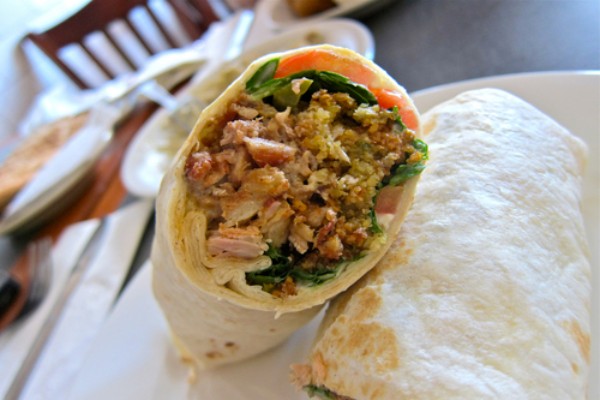 Where: Madina Palace, Shop no.6, Sector 12 E, Koperkhairne, Navi Mumbai, Maharashtra 400709
6. Kolkata Rolls
Kolkata Rolls is a famous Bengali fast-food chain known for its Bengali style rolls. They do not limit themselves to rolls and make some of the tastiest shawarmas in the town. Their shawarma has a very different taste from others as you can taste the hint of Bengali styled sauces that give you a sweet and spicy flavor. The chicken is juicy, tender, and perfectly marinated to go along with the special sauce, which adds an Indian twist to the shawarma!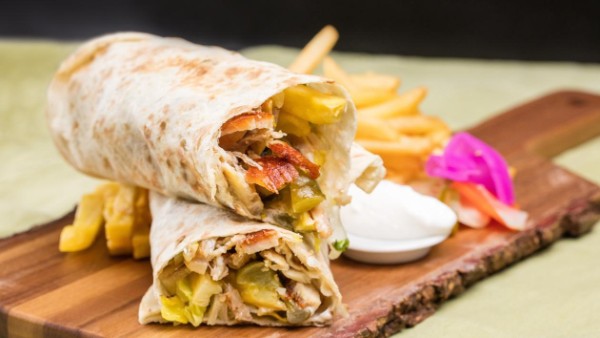 Where: Kharghar, Vashi, Kamothe, Seawoods, Koperkhairane
Shawarmas are gaining popularity day by day and if you haven't tried one yet, go to any of the places mentioned above to get your first bite. And if we have missed some of your favorite shawarma joints, do let us know in the comments below!
Image Credits: What's up Life, Zomato, Justdial, abubhaishawarma.in, deviantart.com, gulf-insider.com
Latest posts by Vibha Sharma
(see all)