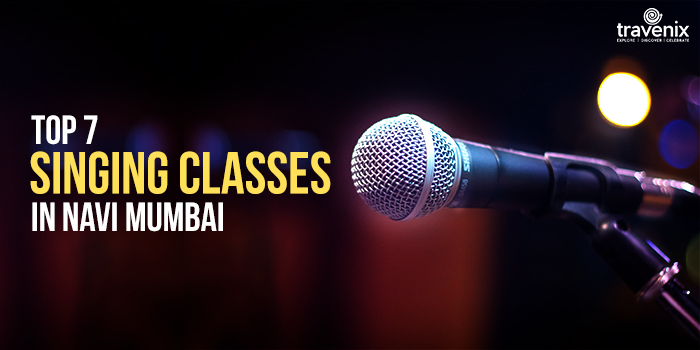 Top 7 Singing Classes In Navi Mumbai
Music is an art form which enables you to learn the various facets of cultures present in different regions across the world. Singing is a part of music and is one of the best ways to express yourself. Even if you cannot sing very well, with the help of experts, you can always learn and grow.
Sing your heart out
Navi Mumbai has some of the best music classes that cater to all your needs and allow you to express yourself through the medium of music. You can always start from the scratch and become a professional with dedication and hard-work. Let us check out some of the best singing classes in Navi Mumbai!
1. Nirmal Sangeet Classes
Nirmal Sangeet Classes offer a wide range of certified courses and short-term hobby classes for you to pursue. They provide practical training for all types of musical instruments, Hindustani & western vocal and theoretical music classes, so that you can broaden your horizons with the help of music. Their expert musicians will also help you train and prepare for any competitions or reality shows.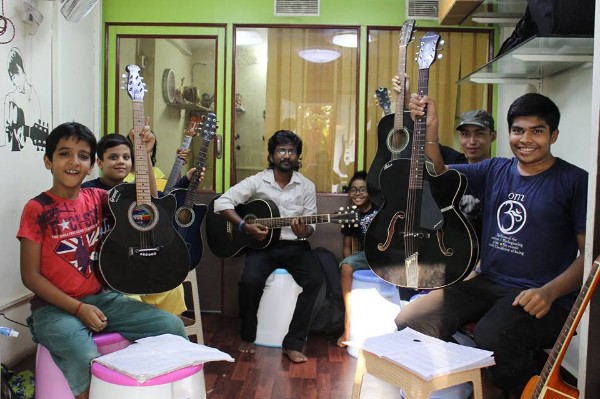 Where: Shop No. 7/8, Plot No. 15, Radhe Krishna Apt, Palm Beach Rd, Near Sbi Bank, Opp To Gunina Bldg, Sector 16A, Sanpada, Navi Mumbai, Maharashtra 400705, India
2. Sur Sangam Music Circle
Established in 2004, Sur Sangam Music Circle or SSMC is a haven for music enthusiasts. SSMC is not only a music class but a school where you can meet with other people and learn to express yourself through music. They are prominently known for their courses for Hindustani vocals which lay a strong foundation for classical singing. Apart from vocals, they also provide their students with courses for musical instruments.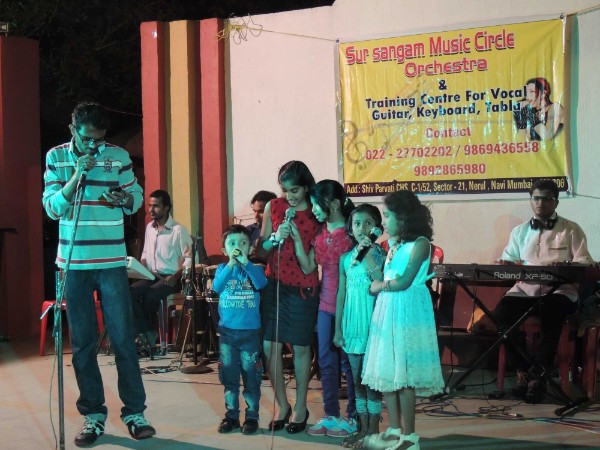 Where: Building C1, Room No 52, Shiv Parvati Co-operative Housing Society, Sector 21 Near MTNL Office, Nerul, Navi Mumbai, Maharashtra 400706, India
3. Strings N Keys
Strings N Keys is a music school that laid its foundation stones with the passion for two things — music and teaching. They provide world-class training for vocals as well as theoretical music where you learn about the vocals in-depth. They also have courses where the lessons are designed based on your understanding of music so that you can learn more.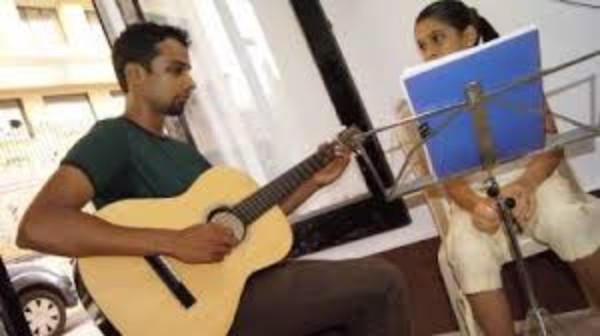 Where: Shop No. 11, Pratiksha Society, Gyan Vikas Road, Sector 15, Kopar Khairane, Navi Mumbai, Maharashtra 400709, India
4. Sai Nanak Music Academy
One of the best and the most renowned classes for singing in Navi Mumbai is the Sai Nanak Music Academy. You can train here to sing and will also get to learn about vocals here with the help of highly experienced and trained teachers. Along with conducting Trinity Grade Exams, they also have crash courses for students who are looking to learn about vocals and music in a short period.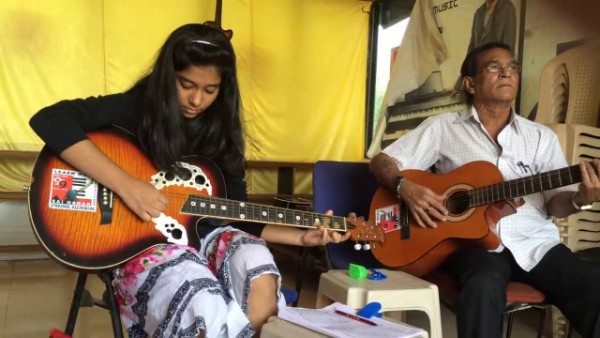 Where: Sai Nanak Music, 1st floor, Shiv Sadan, Plot 9, Near Yewale Hospital, Pimpleshwar Marg, the 2nd left road behind Shabri, Sector 9, Juhu Nagar, Vashi, Navi Mumbai, Maharashtra 400703, India
5. Veena Venu Art Foundation
Veena Venu Art Foundation was started with the vision to save and promote Indian classical music. They believe that singing and learning Indian classical music can improve the blood circulation in our body, have a positive impact on our heart and give us mental peace and deep healing. Apart from teaching students about the ragas, they also have a women empowerment foundation.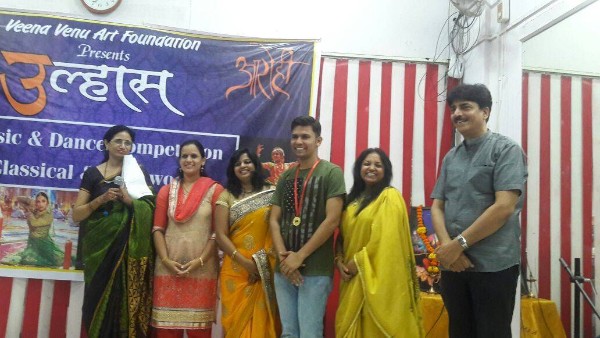 Where: Shop No.15, Bhumiraj Casa, Sector -15 Sanpada, Opp.Chaurang Society, Near Sadhu Vaswani school, Palm Beach, Sanpada, Navi Mumbai, Maharashtra 400705, India
6. Swar Rangmanch
A music school in Navi Mumbai that encourages you to pursue your passion for singing is the Swar Rangmanch. Along with singing classes, they also offer training in karaoke and classical music. They also have live rehearsals as well as musical events for students to perform live. With structured courses and an experienced staff to guide you throughout your learning process, you are sure to bring out your inner musician!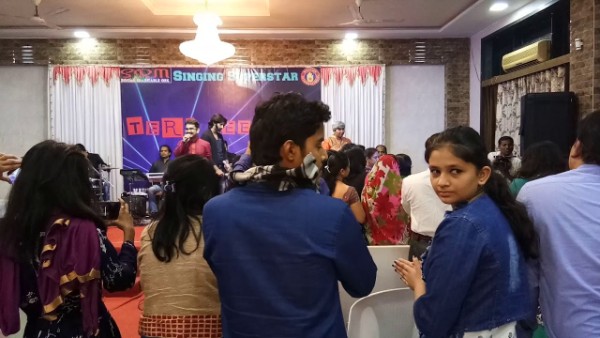 Where: #17, Plot No.-9, Sector-3 Ghansoli, Navi Mumbai, Maharashtra 400709, India
7. Amar Sangeet Vidyalaya
Amar Sangeet Vidyalaya is a music school run under the guidance of Ms. Kalpana Hazare. They are popularly known for their Indian classical music where they teach classical, semi-classical, sugam sangeet and instrumental singing. They also regularly have events for everyone to socialize and bond over music.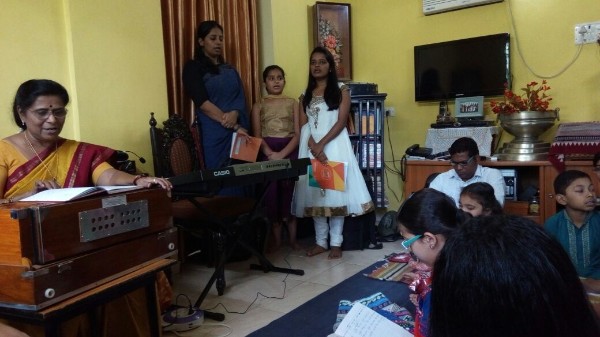 Where: Kalpataru C.H.S, Vasantdada Patil Marg, Sector 8B, CBD Belapur, Navi Mumbai, Maharashtra 400614, India
If you are passionate about singing and want to get professional training in singing, then refer to our list and start vibrating your vocal cords. If we have missed any of your favorite singing classes in Navi Mumbai, then do let us know in the comments below!
Image Credits: Corporatehours.com, Justdial, YouTube
Latest posts by Vibha Sharma
(see all)