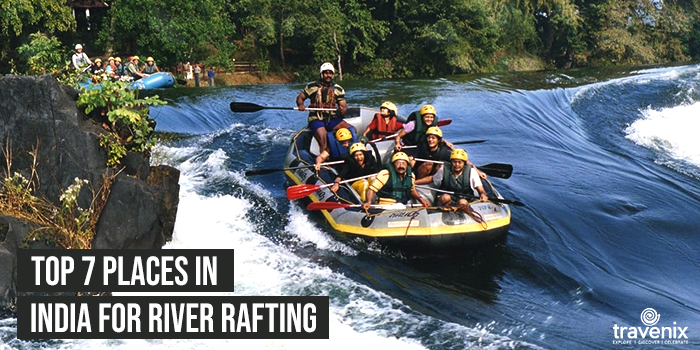 Top 7 Places In India For River Rafting
Calling out all nature-lovers and adventure junkies around! If your idea of an ideal vacation doesn't just end with visiting scenic places but also includes a bit of thrill, we've got something for you. Get closer to Mother Nature as you pass through unbridled rapids and experience the most beautiful rivers up close while river rafting.
For Thrill Seekers
While fancy magazines and travel shows may have you believe that you need to travel to exotic locations to try out this water sport, we've compiled a list of best river rafting spots in India itself. So, even if you're on a tight budget, you won't really feel a pinch.
1. Rishikesh
If River Ganga's elaborate aartis don't excite the traveler in you, it's water sports activities definitely will. Whether you're a first-time rafter or a professional one, River Ganga has something for everyone at Rishikesh. Covering a stretch of 16 kilometers, the river rafting area in Rishikesh has 13 rapids, ranging from grade 1 to grade 4. The pathways are divided by distance and the kind of rapids that it will include. Beginners can opt for the shorter routes, while pros might want to go all in.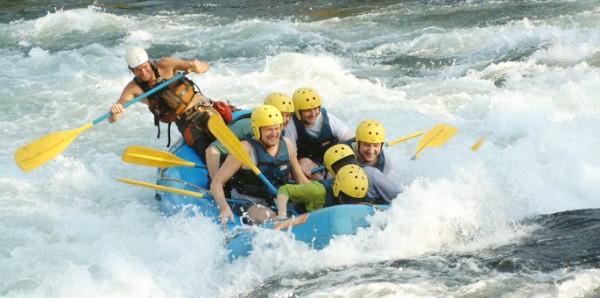 2. Kullu Manali
There are two main sections for river rafting in Kullu Manali: one is near Bajaura in Kullu district, while the other one goes from Pirdi to Jhiri. River rafting in Beas is ideal for beginners. It includes rapids of II and III grades, and the whole rafting experience, which covers around 14 kilometers, can around 1.5-2 hours.
3. Sikkim
Teesta River which passes through Sikkim and Darjeeling has a series of rapids with varying intensity. Most of them are challenging, so it is a great place for experienced rafters. Rafting in Teesta River is set in the backdrop of an idyllic view — mountains on all sides of the river are covered with lush greenery. The same can be said about the Teesta River in Darjeeling; the river rafting experience there too is extremely thrilling.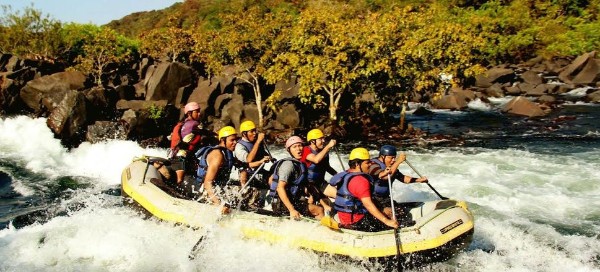 4. Ladakh
Ladakh is known to have some surreal landscapes laden with snow-capped mountains and breathtaking glaciers. That's what enhances the whole experience of river rafting in Zanskar River. The river rafting expedition begins at Remala and goes up to the beautiful monasteries of Leh.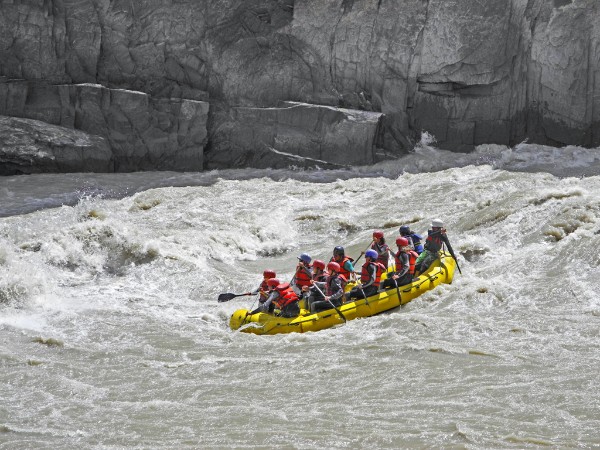 5. Arunachal Pradesh
Ready to test your guts and see what all you can endure? River rafting in the Brahmaputra is the ultimate answer for all those want to experience river rafting at its finest. Beginning from Tuting, and ending in Pasighat, the whole stretch takes almost a week to cover. It is an adventure experience like any other. You will get to experience the culture and tradition in various villages across Arunachal Pradesh along with getting some thrill. They also have different routes, some of which can take almost 14 days to cover.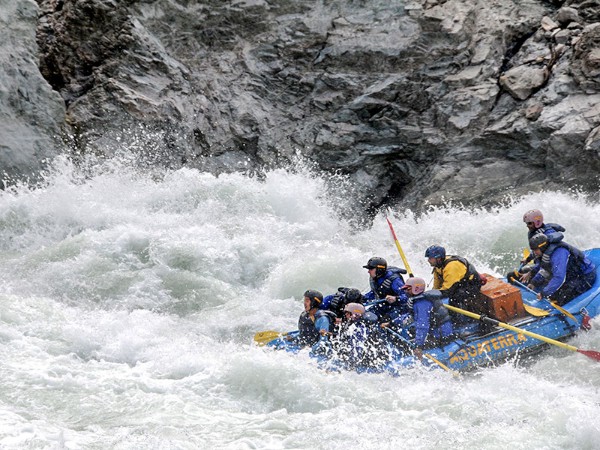 6. Kolad
For those who are looking for an adventure closer to Mumbai, Kolad is the answer. It's one of the best monsoon activities for Mumbaikars. This village lies at a distance of about 117km from Mumbai and lies on the banks of River Kundalika. The village is connected by the Mumbai-Goa highway and is also the first railway station of the beautiful Konkan Railway. River rafting is the main activity in the village and draws thousands of visitors from Mumbai and Pune for the very same purpose. Most of the commercial activity takes places on the rapids of Grade 2 and Grade3 range.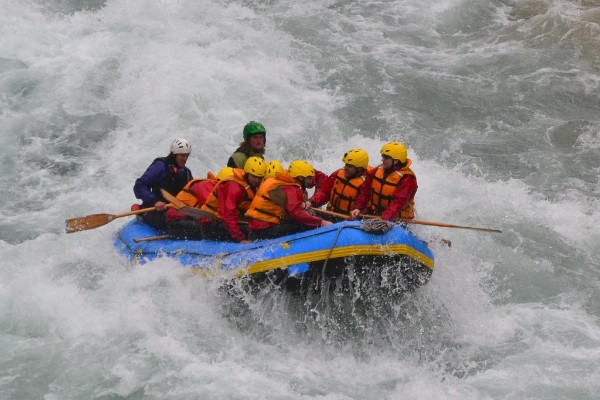 7. Coorg
If you're planning a trip to South India, you should definitely try to include whitewater rafting at Barapole river in Coorg in your itinerary. The entire rafting session lasts only for about 3-4 hours, which includes the training session as well. The rapids in the stretch can go to class IV, so the trainers are particular about proper safety training there.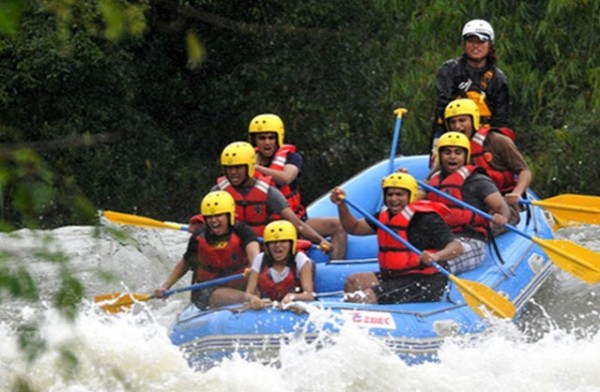 Which other places in India are good for river rafting? Give us suggestions and tell us about your rafting experiences in the comments section below.
Image Credits: TourMyIndia, risingbeasadventure, Explara, Himalayan Wonders, Raptor Holidays
Latest posts by Vibha Sharma
(see all)