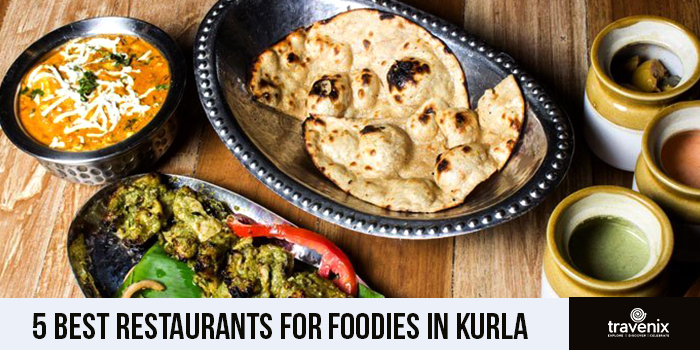 Top 5 Restaurants To Dine Out In Kurla
East Mumbai's Kurla gets its name from the local name of crabs i.e 'Kurli'. It is believed that a lot of crabs were found here, and hence it got the name. With food in it's name itself, we wonder if Kurla is also a destination for foodies in Mumbai. Join us as we explore some of the best restaurants in Kurla.
Exploring The Best Restaurants In Kurla
Kurla was once an important centre for mills and automobiles. But today, it has been transformed. The whole area is a mix of residential colonies, industrial estates and slums. Malls like Phoenix Marketcity and Paragon Plaza have ensured there is a lot going on when it comes to food and entertainment in the area. Here are our picks for the best restaurants in Kurla:
1.Barbeque Nation
Barbeque Nation's unique indoor barbecue concept offers a DIY grilling session right at your table. It's a place where they want to eat heartily. So, there is no a la carte, only lavish buffet spreads. With different varieties of starters, soups, main course and desserts, you need a king's appetite to be able to fit it all at once. It's a great place for hosting small birthday celebrations or any other social gathering.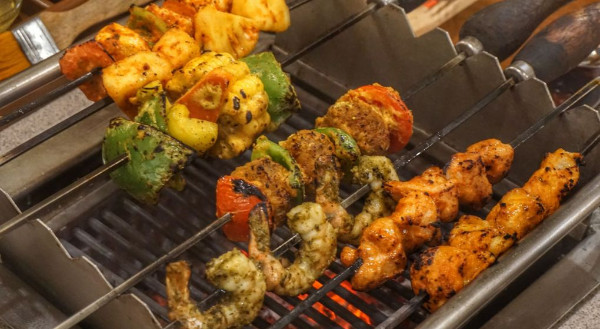 Where: 2nd Floor, Phoenix Paragon Plaza, Kurla, Mumbai
2. Naaz Hotel
This casual dining restaurant is known for its special dishes in North Indian, Chinese, Mughlai cuisine. It's got a simple decor which ensures your focus doesn't turn away from food. However, vegetarians might not get too excited after seeing the menu. There are very few vegetarian options there. Their Chicken Dum Biryani, Crispy Chicken, Caramel Custard, Tandoori Chicken, Faluda, Butter Chicken, Chicken Tikka Masala are highly recommended.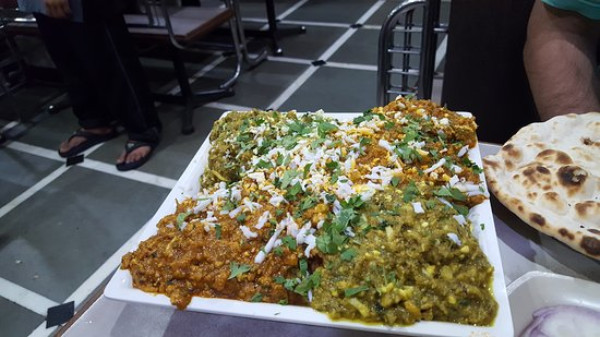 Where: 5, Shamsuddin Nagar, Andheri – Kurla Road, Jarimari, Kurla, Mumbai
3. Rainforest Restobar
Rainforest Resto-Bar promises to give you a unique experience of dining in a forest in the middle of the city. Its interiors are dimly lit and covered with foliage to make it look like an indoor rainforest. Its unique theme is definitely its selling point, but the food options are decent too. Their veg and fried seafood platters are highly recommended.
Where: 3, Phoenix Market City, LBS Road, Kurla, Mumbai
4. Punjab Grill
Started in 2006, Punjab Grill has two very famous names from the culinary landscape backing it. Food czar Jiggs Kalra and his son Zorawar Kalra wanted a restaurant that could revive lost recipes from different regions of India. Even before you jump in to the food section, the mocktail section commands all your attention. Cold coffee blended with coconut water, Apricot and Cucumber Panna, Litchi and Raw Mango Panna are some of the surprises you'll find in it.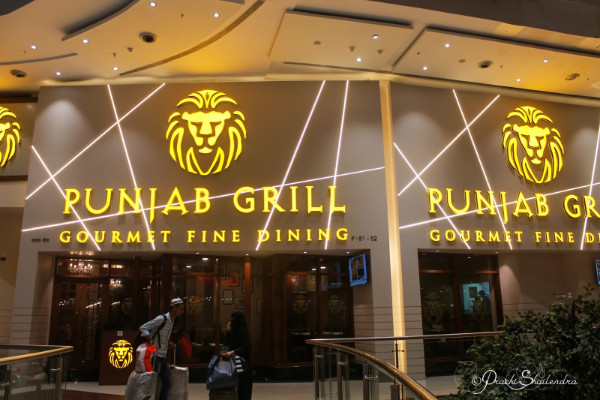 The food menu is extensive so you may get overwhelmed with choice. Foodies who frequent the place recommend their Kadhai Paneer, Tandoori Chicken, Murgh Makhani, Chicken Dum Biryani, and, Butter Chicken.
Where: Shop 81/82, 1st Floor, Kamai Junction, Kurla, Mumbai
5. Khiva
If you're on the lookout for the best kebabs, biryanis, and Muhlai curries in Mumbai, Khiva should be your go-to place. Their Tandoori Pomfret, Chicken Dum Biryani, Galawati Kebab, Peshawari Paneer Tikka, Gosht Ki Dum Biryani, Barra Kebab Lazeez, Dal Khiva, Zaffrani Angoori Rasmalai,  and Sikander Raan all make it to the list of recommended dishes there. The prices there are a lttle steep but they compensate for it in terms of food quality and quantity offered.

Where: F-32, First Floor, Phoenix Market City, LBS Marg, Kurla, Mumbai
Did we miss out on your favorite restaurants in Kurla? Share with us your views in the comments section below.
Image Credits: Trip Advisor, Zomato, Hyderabad Food Guy, LOUD Framesphotography
Latest posts by Vibha Sharma
(see all)