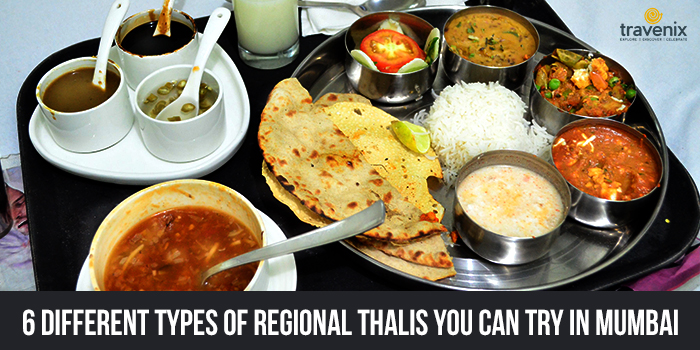 6 Different Types of Regional Thalis You Can Try In Mumbai
A little bit of everything — that's Indian thalis for you, explained in one line. Each region in India has its own version with different dishes and flavors. With differently sized katoris vying for space in a massive thali, it's a riot of colors and a tease for all your senses. 
Thalis From All Over The Country
Whichever regional thali you go for, there's one thing in common. Its overwhelming varieties that can challenge even those foodies who claim to have a huge appetite. If you want to experience India's culinary diversity, regional thalis are what you should be looking for. Here are the best restaurants in Mumbai where you can taste thalis from different regions in India:
1. Shree Thaker Bhojanalay
Gujarat is known for its different types of snacks. At Shree Thaker Bhojanalay, there is a good chance that you'd be full by just sampling all of the snacks served.  Between dhoklas and fafdas, we were almost half-way through with our eating capacity. After a tiny break, we moved onto vegetables, dals, khichdi, kadhi and a lot more!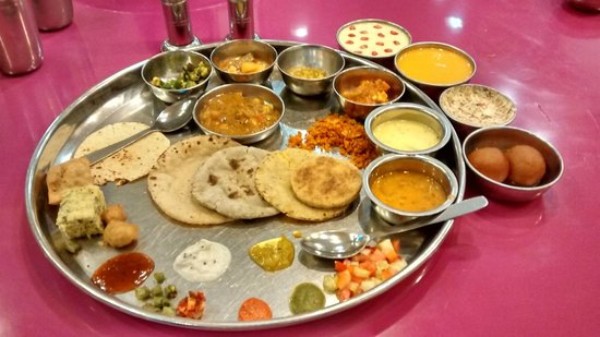 In case you are going during winter, do not miss on their seasonal favorite — Undhiyu. It's a mixed vegetable dish that made of green peas, unripe bananas, small eggplants, Gujarati dumplings, purple yam and other veggies.
Where: Building No. 31, Dadiseth Agiyari Ln, Kalbadevi, Mumbai, Maharashtra 400002
2. Gajalee
Malvani cuisine has many dishes that you might also find in with the Goan and Maharashtrian cuisine, but coconut milk and spicy curries are those main foods that represent it. Gajalee's outlets in Lower Parel and Vile Parle are both neat and airy, exuding a welcoming vibe.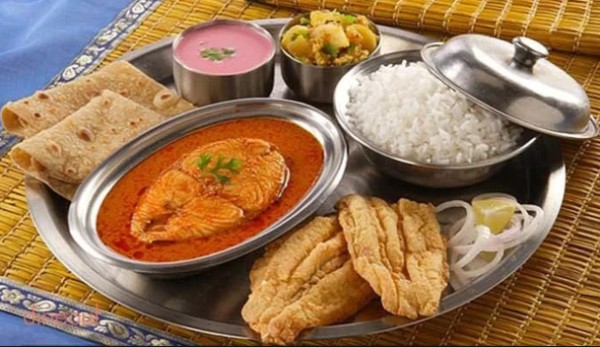 From Bombay Duck, Clam Masala, and Tandoori Lobster, to Shark Masala, and Halwa Fry — there is a lot to try here! If you are a seafood food lover, go for their wholesome fish thali; it's absolutely delicious!
Where: Lower Parel, Vile Parle
3.  Ramanayak Udipi
Matunga is lined with South Indian breakfast places, but if you want to try a South Indian thali, Ramanayak Upidi trumps the rest. Those who want an authentic experience should request them for food to be served on a banana leaf; they'll happily oblige.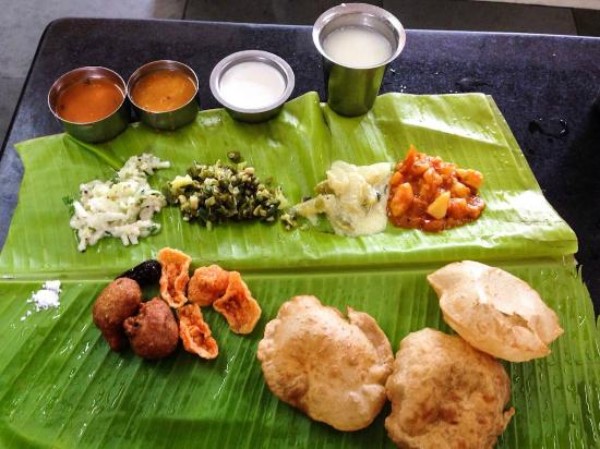 Their limited thali consists of three vegetables, fulka rotis, sambar, rasam, curd, and buttermilk. For the sweet dish, you can pick between Payasam and Shrikhand.
Where:  Shop No. 2/461-A, Ram Nivas, King's Circle, Matunga East, Maheshwari Udyan, Mumbai, Maharashtra 400019
4. Aavakay
Food from Andhra Pradesh is known to set your taste buds alight on fire. Aavakay is probably the only Andhra cuisine restaurant in Mumbai. We thought we were mentally prepared to tame those fiery curries, but how wrong were we!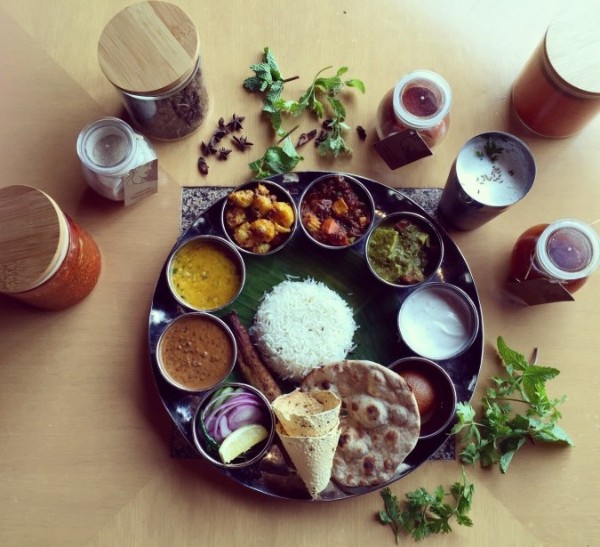 Their thali is the kind that will leave you with tears in your eyes, but you'll still want to have more of the spicy curries. For those who are going a-la-carte, take note, their Chicken Biryani Andhra and Miripakay Bhajji are just too good to be missed.
Where: Gayatri Satsang Building, Behind Vishnu Shivam Mall, Thakur Village, Kandivali East, Mumbai
5. Bhogdoi
For a typical Assamese lunch, Bhogdoi's traditional Assamese thalis are the ultimate pick. Bhogdoi isn't in Mumbai really, but it isn't too far away either. Navi Mumbai is an hour's drive away. The interiors of this restaurant in Assam Bhavan in Vashi are simple, yet attractive.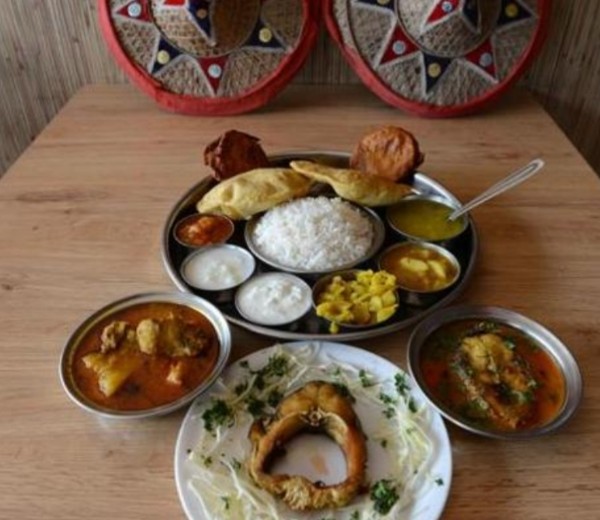 Their menu has a mix of Bengali and Assamese dishes — both of which have some amazing fish varieties. The Assamese thali is for those who want to sample all of their delicacies on offer. They have a few Chinese dishes, but stick to ordering Assamese cuisine there; that's their specialty.
Where: Assam Bhawan, 1st Floor, Opposite Centre One Mall, Vashi, Navi Mumbai
6. Kerala Lunch Home
Kerala Lunch Home is one of the most affordable restaurants in Mumbai. You can get done with a good meal there in just Rs 60! This small Malayali cuisine restaurant has homely food that is really tasty and sans any extra masala.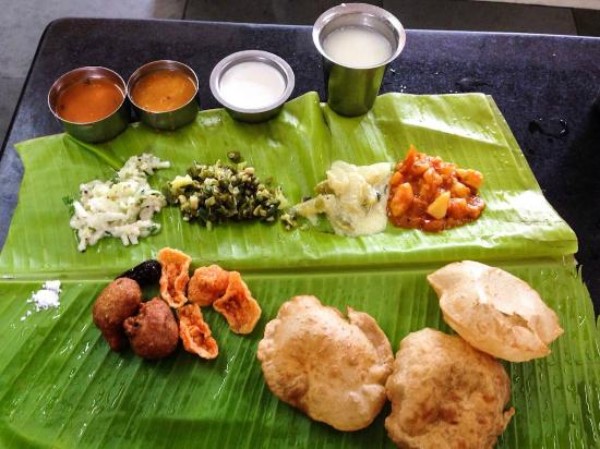 For non-veg food lovers, they have a special non-veg thali which costs just Rs 80! They also serve special kokum water with every meal. Full marks on hospitality!
Where: 181/1449, Near Siddharth Hospital, Kala Galli, Motilal Nagar 1, Goregaon West
Which other regional thalis have you tried in Mumbai? Please tell us about your food experiences in the comments section below.
Image Credits: Shridhar Raghavan, Just Dial, Zomato, Trip Advisor, Dineout
Latest posts by Vibha Sharma
(see all)