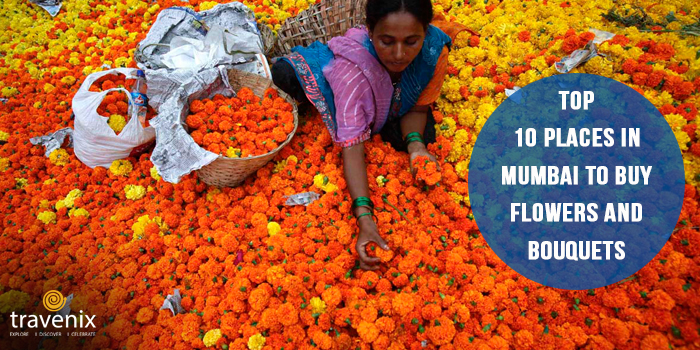 Top 10 Places in Mumbai To Buy Flowers and Bouquets
Flowers are an integral part of occasions and celebrations. Their fragrance mesmerizes us whenever we are walking down the street or are in a garden. Not only do they attract us with their smell, but also with their plethora of colors and shapes. They can pretty much brighten up anything!
Scent Up Your World
Whether we use flowers for felicitating some achievements or even for day to day activities like poojas, good quality is essential. Here, we have listed down the best places in town to find fresh flowers which will take you into a completely different world with their scents.
1. Dadar Flower Market
This market opens up early in the morning and has the freshest flowers you'll find in the city. This is also the biggest market for flowers in the city and even as a local attraction; this place will surprise you with its smells and vibrant colors. Needless to say, this market is always crowded and you can get your favorite flowers at very reasonable rates. (thedentalspa)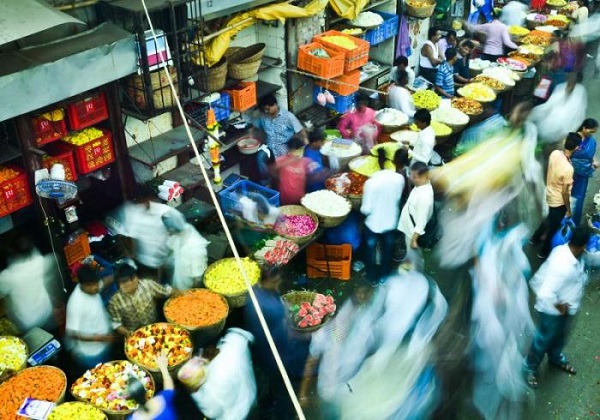 Where: 302, Senapati Bapat Marg, Dadar West, Mumbai, Maharashtra 400028
Timings: 3:30 A.M. to 5 P.M
2. Flower Market Matunga
If you are looking for flowers in Matunga, there is no better place than this market. The moment you enter this lane, a flurry of scents will take over your senses and mesmerize you. You can see thousands of flowers hanging around you and in baskets next to you. Known for its wide variety, this market is frequented by many and is always packed with people.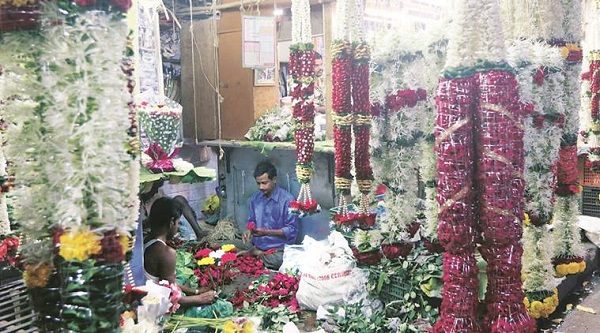 Where: Bhandarkar Marg, Brahmanwada, Matunga, Mumbai, Maharashtra 400019
Timings: 7 A.M. to 9:30 P.M
3. Floweraura
Providing bouquet and flower delivery in the northern regions of Mumbai, this place not only specializes in flowers but also in cakes. Timely delivery and superior quality have made this place a favorite for many. The website makes it easy to order stuff for your special occasions too.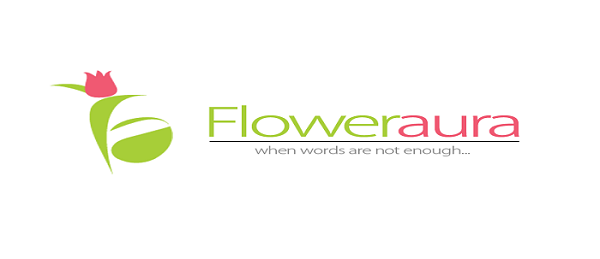 Where: Shop No 11, Powai Vihar Complex, Near Gopal Sharma School, Powai, Mumbai, Maharashtra 400076
Timings: Delivery till midnight
4. Ferns N Petals
This shop in Mumbai not only sells a wide variety of flowers from its many stores but also has the facility of ordering all their flowers online. The largest flower retailer in India and one of the biggest in the world, you can see the tremendous efforts behind the quality and delivery time, it's no wonder that this place has quickly become a popular spot to buy your daily dose of fragrances.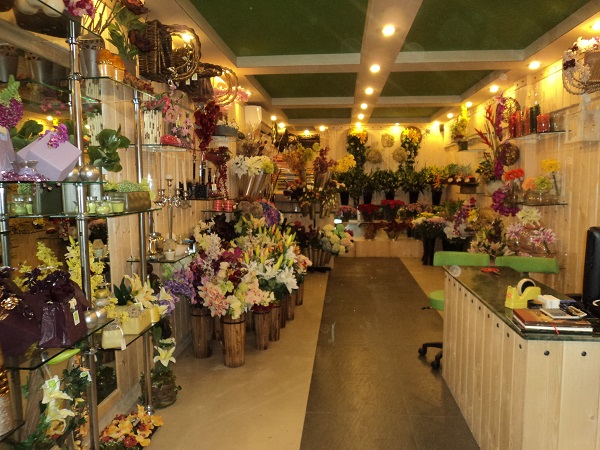 Where: Thane, Mulund, Powai, Bandra, Andheri, Malad, Kandivali, Borivali, Worli, Grant Road, Cuffe Parade
Timings: 8 A.M. to P.M.
5. SK Florist
Located in Dadar, this shop too specializes in online delivery of bouquets and flowers. With many attractive offers like same day delivery of flowers in nearby areas, they have quickly gained a huge consumer base and many swear by its name for their flower requirements on a day to day basis.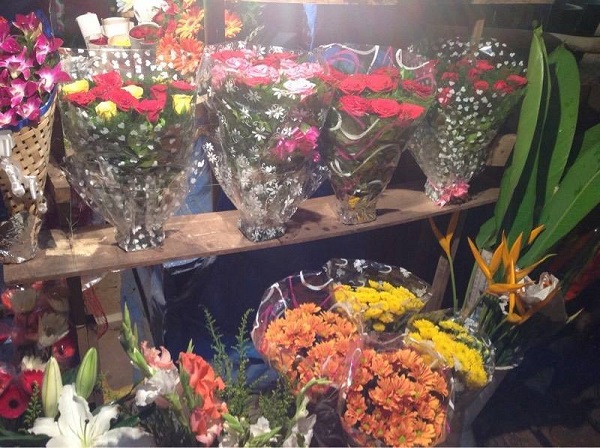 Where: 4/2 and 4/19, Old Flower Market, Upendra Nagar, Senapati Bapat Marg, Dadar West, Mumbai, 400028
Timings: 8 A.M to 8 P.M
6. Spring Blossoms Flower Shop
This shop in Dadar delivers flowers all around the city and takes special care to provide the freshest flowers out there. With unique and original arrangements, they have managed to get many loyal customers across the years. The user-friendly website enables you to order your favorite flowers with ease.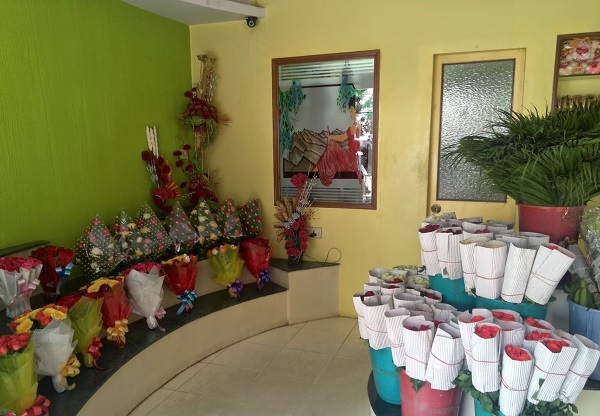 Where: 38, Keluskar Rd, Dadar West, Shivaji Park, Mumbai, Maharashtra
Timings: 8 A.M to 6 P.M
7. Mumbai Florist
If you are looking to buy flowers for a celebration with cakes, Mumbai Florist is the place you should go to. This shop in Bhuleshwar is well decorated with the most exotic flowers and you can get it all at an affordable price along with your most-desired cakes for special occasions.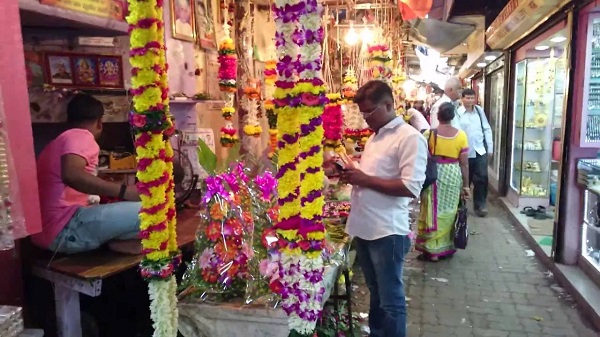 Where: Old Flower Market, Bhuleshwer, Mumbai, Maharashtra 400002
Timings: 10 A.M to 8 P.M
8. Popat Flower
Situated in Bhandup, this shop has been here for years together and specializes in creating amazing designs and bouquets from a wide variety of flowers. They also undertake large scale supplies of flowers for various functions and events.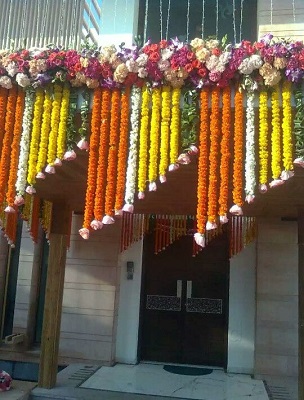 Where: Jangal Mangal Rd, Battipada, Bhandup West, Mumbai, Maharashtra
Timings: 7 A.M to 9:30 P.M
9. Haji Ali Madina Flowers Shop
If you are heading to one of the best historical places in Mumbai, Haji Ali Dargah, do not miss out on stopping over at the Haji Ali Madina flowers shop. This place has been here for years, and many people who are visiting to pay their respects to the revered saint purchase their flowers from this shop.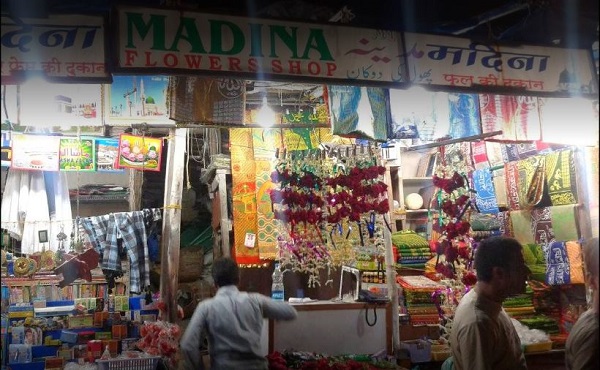 Where: Shop no: 38, Near Haji Ali Dargah Road,, Haji Ali Dargah,, Haji Ali, Mumbai, Maharashtra
Timings: 5 A.M to 10 P.M
10. Arena flowers
This shop in Juhu delivers on time, every time. Everything, right from the flowers to the decoration of the bouquet is done perfectly, and gives you the best possible product. A wide variety of flowers can be ordered from here and they will make sure that the highest quality of product is delivered to you.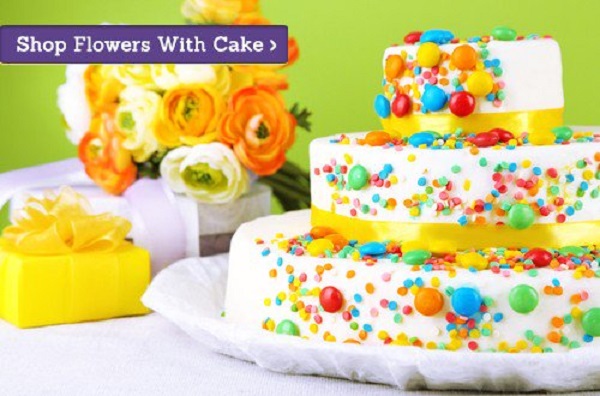 Where: Shop no.3, Ajaad Road, Naya Milton Apartments-D Wing,309, Chandrabai Nagar, Juhu, Mumbai, Maharashtra
Timings: 7 A.M to 11 P.M
If you haven't been to any of these shops and markets or haven't purchased from them yet, do pay them a visit, and we promise that the fragrances and colors will blow you away! Do not forget to let us know your reviews in the comments below.
Image Credits: The Baltimore Sun Darkroom, DNA, The Indian Express, Scroll, JustDial, Varuna Jithesh, YouTube, eCoupson, ArenaFlowers, Haji Ali Madina Flowers Shop
Latest posts by Vibha Sharma
(see all)