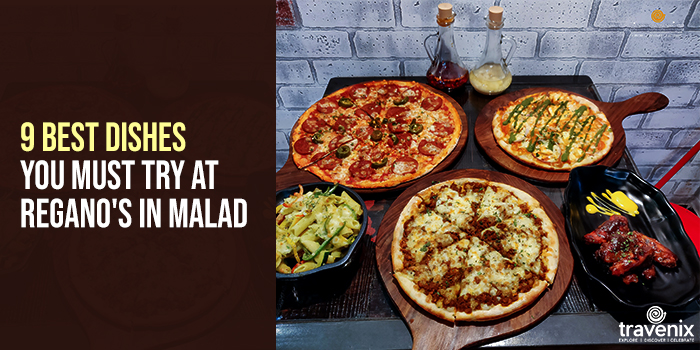 9 Best Dishes You Must Try At Regano's In Malad
For the discerning food lover who is always on the lookout to try something new, Regano's in Malad could be an exciting discovery. With the most unusual combinations that can appeal to the local taste, Regano's is on its way to conquering the hearts of foodies in Mumbai.
Try Something New!
This newly-opened casual dining restaurant has simple interiors that are made lively with colorful doors, windows, and chairs. At Regano's, the focus is mostly on innovation. They're bringing in a unique 'Pizza By Weight' concept so you can try everything at once! It is a place where you should take all your foodie friends along, so you can experiment with fusion food. We tried some of their popular dishes and here's our take on them:
1. Bhut BBQ Wings
Can you take the heat of the legendary Bhut Jolokia? Before you give a resounding answer in the affirmative, let us warn you — this ghost chili pepper was certified as the world's hottest chili pepper by the Guinness World Records in 2007!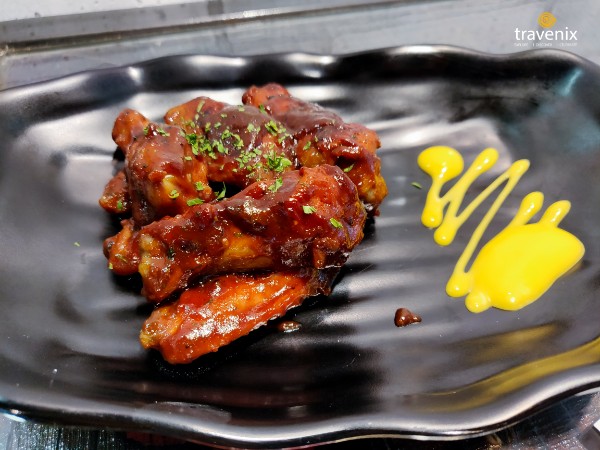 The adventurer in us pushed us to try this fiery dish, and we have to say we aren't disappointed. While it is spicy, the sweetness of its BBQ sauce manages to balance out the dish's fiery nature pretty well. We survived a full plate of Bhut BBQ Wings effortlessly, so it's safe to say that it won't burn out your tongue.
2. Stuffed Baked Pimento
Combining the juiciness of mushrooms and red peppers, this appetizer is one that we wish was actually a part of the main course. We just couldn't get enough of it! Inside the shell of yellow and red peppers are a sea of goat and grana Padano cheese.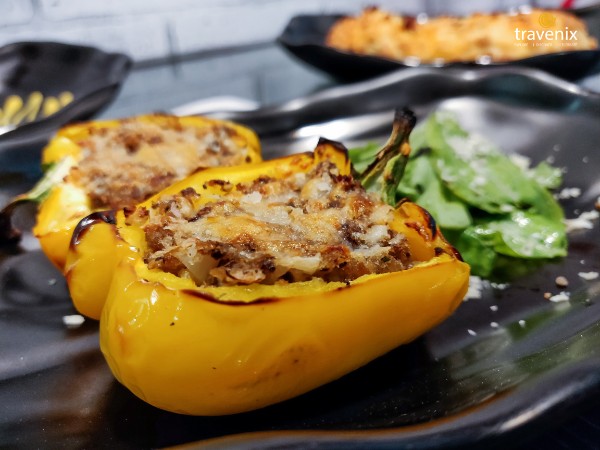 Onions, oregano and olive oil are also in the mix for some added flavor and then this dish is oven roasted. We loved the play of spice and cheese in this one.
3. Angry Old Danny
Regano's knows how to impress spice lovers, and Angry Old Danny is another proof of that. This burger features fried chicken with fiery Bhut Jolokia that will definitely leave your taste buds hot. Pair it up with some of their desserts like Big Dark Mousse, which will soothe your tongue with its bitter-sweetness!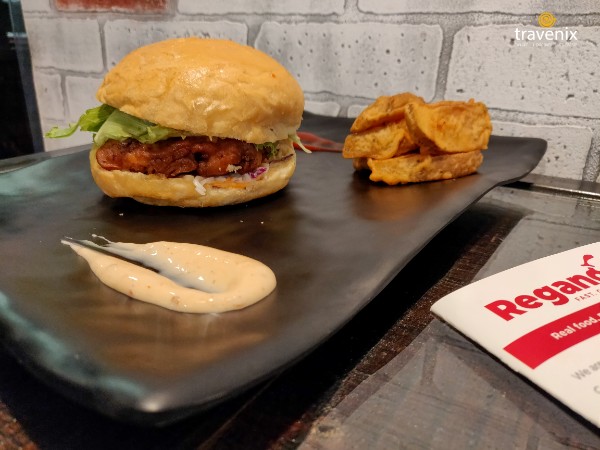 4. Veerey Da Pizza
Can't decide if you want to have a hearty Punjabi meal or choose Italian pizzas over it? Well, you don't have to. Veerey Da Pizza has paneer tikka, makhni sauce, mint chutney and lots of chat masala, all over a pizza. This has to be one of the most innovative pizza combinations around. Give it a try for its uniqueness!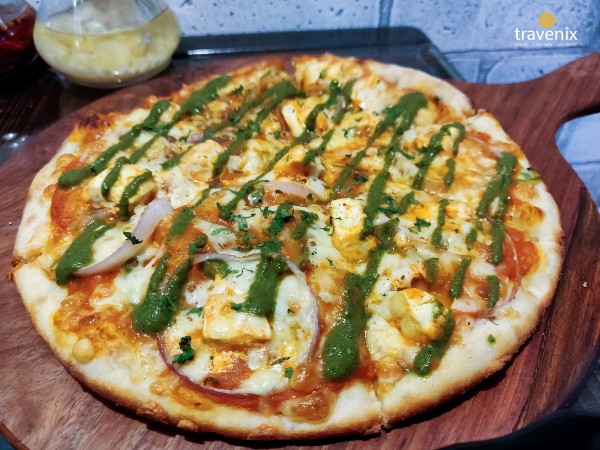 5. American Pepperoni Pizza
If you're looking for a good pork pizza, American Pepperoni should be your first choice. It has pork pepperoni zinged with Jalapenos on its signature pan crust. Everything in this dish is done subtly, even the flavoring, and that is the beauty of it. Only parsley, salt, and pepper are added for flavoring. The simplicity of this pizza won us over!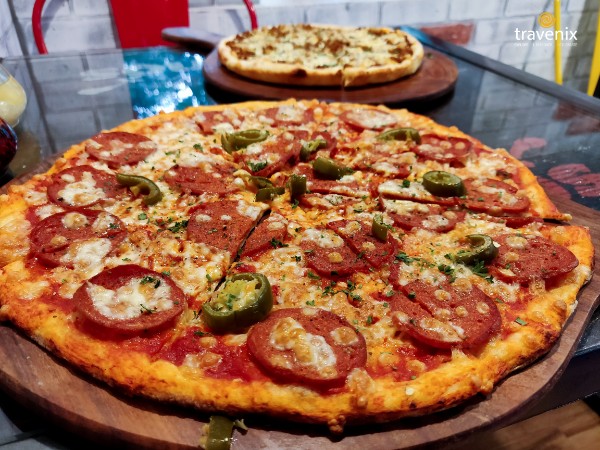 6. Meatlover's Stromboli
This Italian-American dish oozes with the flavors of ham kheema, caramelized onions, cheese and aromatic herbs. It's a delightful dish, but we wish that the portion size for this one was slightly bigger.
7. Penne Coriander Pesto
This pasta dish hides all its flavorful ingredients under a bed of mozzarella cheese. Dig into it for a bite and you'll cut through it to find coriander pesto yellow and green zucchini, green peppers, garlic and some more cheese.
8. Khatru Kheema
If you've only had kheema with pav, here is some innovation for you. Regano's likes to serve their signature chicken kheema on a thick and airy crust, much like a pizza. It's is dressed with coriander leaves and chat masala — they really bring out the best in the dish.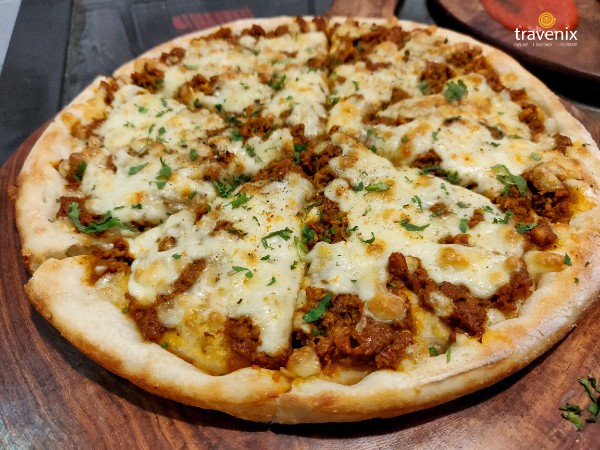 9. Mozgar's Bread
Don't get too confused with the fancy name, it's your usual cheese garlic bread. The bread is soft and has a warm layer of mozzarella on top which is baked golden brown. A classic appetizer, you can't go wrong with this one.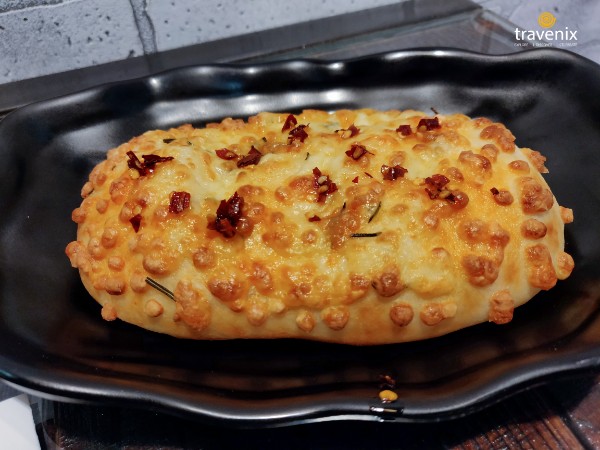 If you want to try out these dishes, head straight to Shop 1, Orbit Premises Society, Chincholi Bunder Road, Ram Nagar, Malad West, Mumbai. Also, share with us your experience here in the comments section below.
Latest posts by Vibha Sharma
(see all)