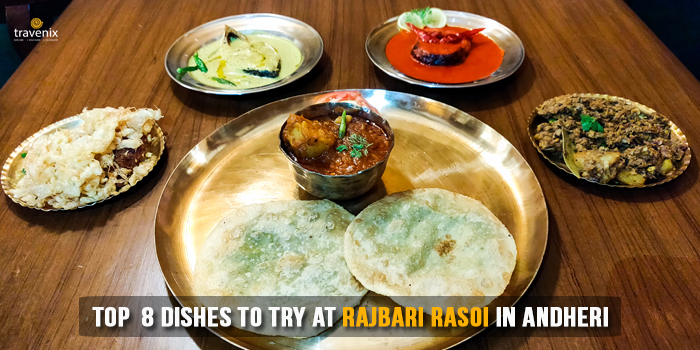 Top 8 Dishes To Try At Rajbari Rasoi In Andheri
Mumbai is a melting pot of cultures and you can find food from all over the world here and Bengali cuisine is no exception. There are loads of restaurants in the city that serve authentic Bengali food. But none of the others come quite close to the quality of food served by Rajbari Rasoi in Andheri.
From Bengal, With Love
Situated in the bustling area of Lokhandwala in Andheri, Rajbari Rasoi serves up piping hot, freshly prepared Bengali food. We had the chance to try out some of their top dishes, let's look at them.
1. Karaishutir Kachuri
This classic dish is a hit among all those who visit this restaurant. The typical Bengali dish is essentially a puri made from maida that has loads of grated sweet peas stuffed inside it before frying. This gives it a fluffy texture. The dish itself is slightly salty and sweet at the same time. A must-try for all.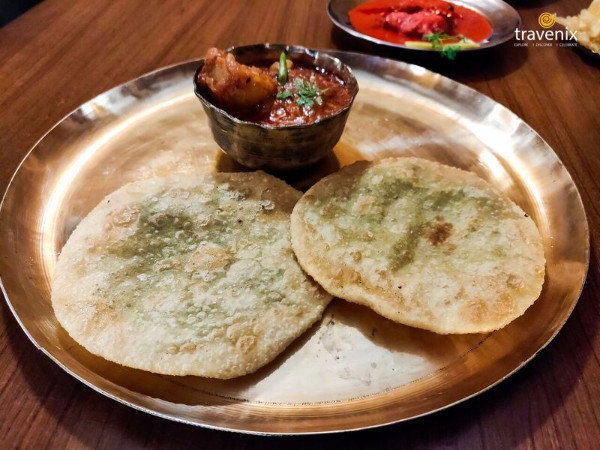 2. Rajbari Aloo Dum
If you're a potato lover, you'll love the Dum Aloo at Rajbari Rasoi. They make it exceptionally well. You must try this dish with the Karaishutir Kachuri. The tomato gravy of the Dum Aloo is slightly sweet and has small bursts of spiciness in the middle that are absolutely delightful. This combo definitely deserves a thumbs up!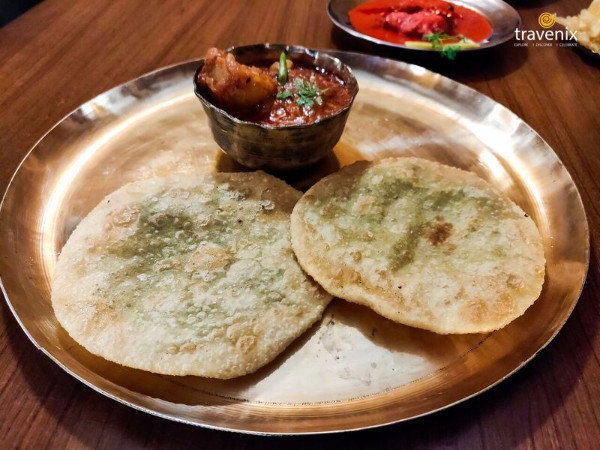 3. Shorshe Ilish
This one's for the seafood lovers. This dish is made from the Hilsa fish that is also known as Ilish. It is cooked in thick mustard gravy that lends it loads of flavors. The dish is pretty simple but the mustard and fish combination work really well for it. It has a mild flavor of coriander as well.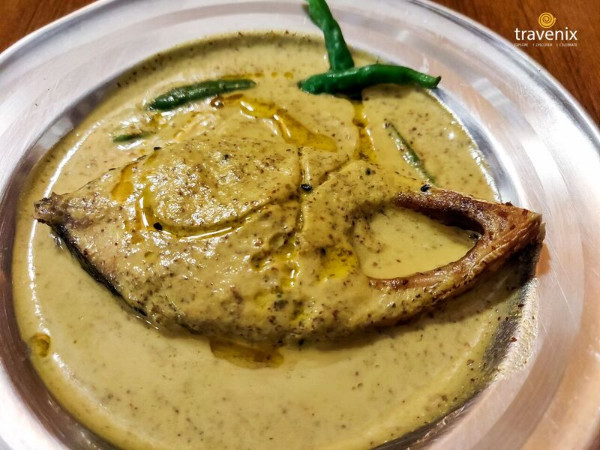 4. Aar Macher Jhal
Yet another popular fish dish at Rajbari Rasoi is Aar Macher Jhal. The fish is cooked to perfection in a tomato-based gravy. The dish is slightly on the spicier side due to the added chili paste that reduces the tanginess of tomatoes and gives it a spice quotient. All fish lovers must try this!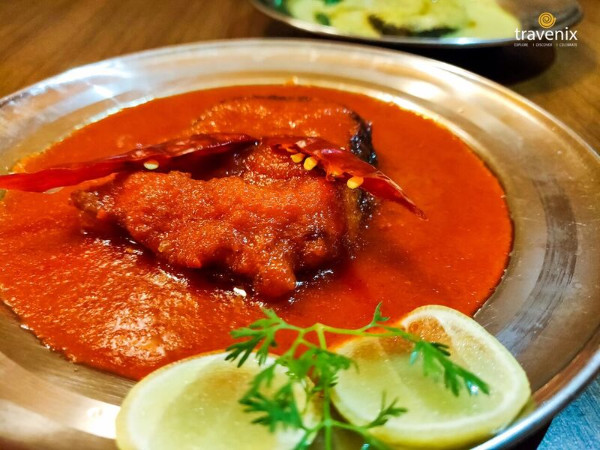 5. Mochar Ghonto
For all the vegetarians in-house, Mochar Ghonto is a delightful dish! It is made from petals of the banana flower that are peeled off and crushed to make a paste. Using this paste, the dish is cooked with potatoes. The rich aroma and flavors of banana petals enrich the taste of potatoes as well. Served with steaming hot rice, this dish is an absolute delight!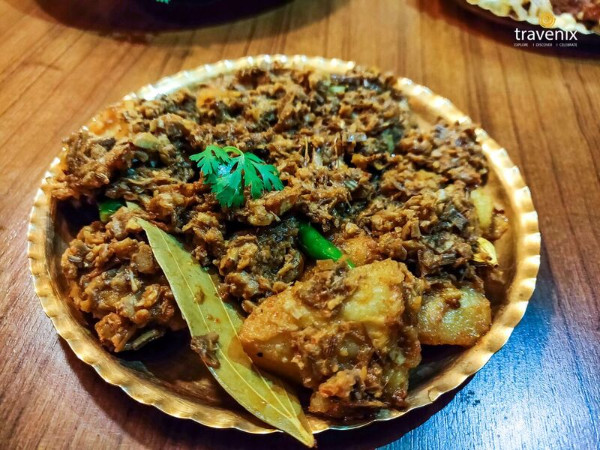 6. Mutton Kabiraji
If you're a mutton lover, you'll probably reorder this dish and fill your tummy with this dish alone. Mutton breast piece is deep fried in oil and is cooked to perfection. It is then laid between two thick layers of deep-fried scrambled eggs to give you the perfect combo of flavors.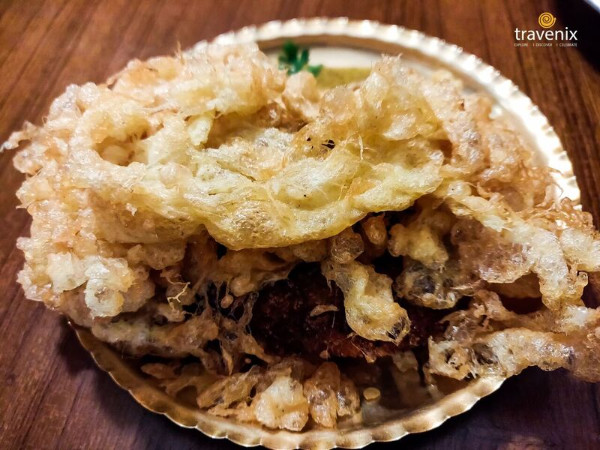 7. Tomato Chutney
Don't mistake this for a simple tomato chutney. It is indeed a complete dish in itself. The dish is made with tomatoes, sugar, dates and raisins that lend it a slightly sweet and tangy flavor and make it a very unique dessert. However, this dessert is eaten best paired with a papad.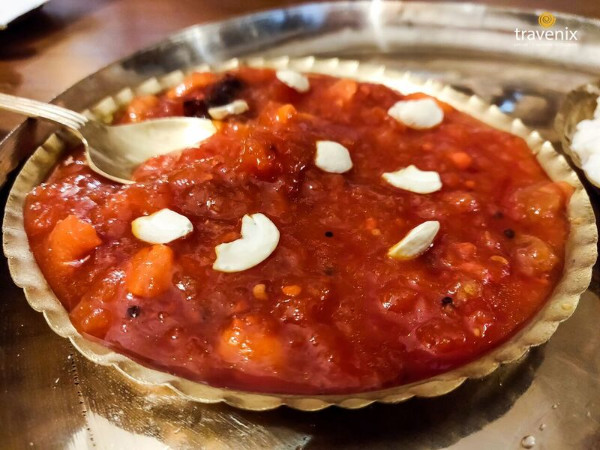 8. Payesh
Payesh is the perfect way to end your gastronomic journey at Rajbari Rasoi. This traditional Bengali pudding is made from rice, milk, vermicelli and sugar. It's a hit among all sweet lovers. However, it is not too sweet and this makes it all the more alluring for even those who don't love sweets.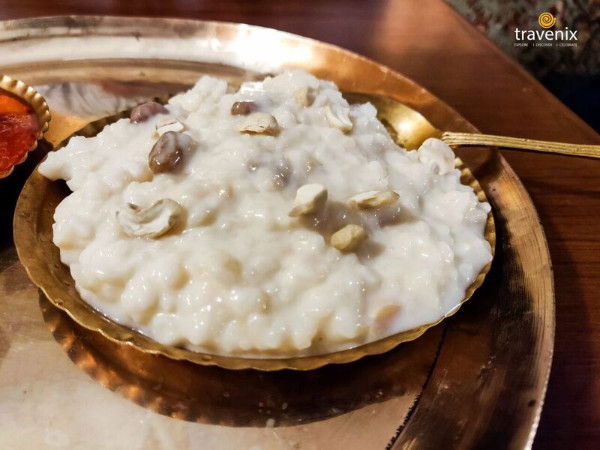 Have you visited Rajbari Rasoi in Lokhandwala before? If so, do let us know your reviews and your favorite dishes there in the comments. If you haven't visited them yet, go and have an authentic Bengali dining experience there. You can find them at Ground Floor, Sundarban Complex, Sterling Tower CHS Apartment, Andheri Lokhandwala, Andheri West, Mumbai
Latest posts by Vibha Sharma
(see all)