Top 6 Dishes To Try At Culinary Tales In Andheri
You can trust Andheri's Veera Desai Road to surprise you with new and unique restaurants every now and then. Joining the beeline of restaurants on the food street, is Culinary Tales, a cafe that promises some great varieties in continental and fusion food.
Food Tales Galore!

It's a pet project of chef Tushar Malkani, whom a lot of foodies may recognize from episodes of Sanjeev Kapoor's Khana Khazana. Those who frequent Khar Gymkhana may also have seen him around – he is the executive chef there!
If you still haven't been introduced to his range of fine food, you should go to Culinary Tales in Andheri. We tried some of their best dishes and here's the lowdown on it.
1. Butter Garlic Prawns With Garlic Bread
This simple dish features melt-in-the-mouth prawns cooked in a garlicky sauce. It is drizzled with butter and olive oil to give it some extra smoothness. While the prawns are really soft, crusty garlic bread adds some crunch to the dish. We highly recommend this dish to all seafood lovers.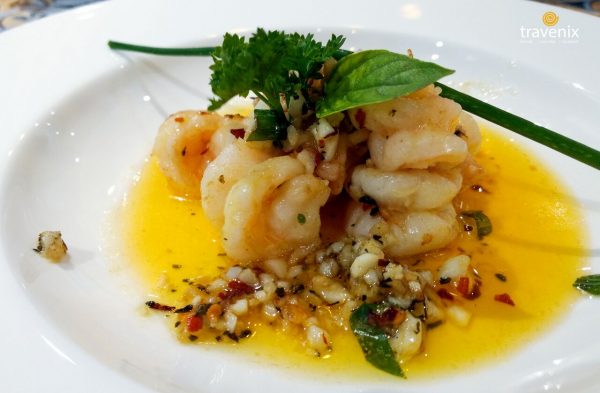 2. Herb Crusted Chicken With Pesto Risotto
Very few places can get the creamy consistency of a risotto on point. You can count Culinary Tales among them. Their Pesto Risotto is an absolute delight that really doesn't require anything else to stand out. Herb Crusted Chicken and the red wine sauce are additions to the dish as well, but we think they are overshadowed by the stellar risotto and do little to add to the dish.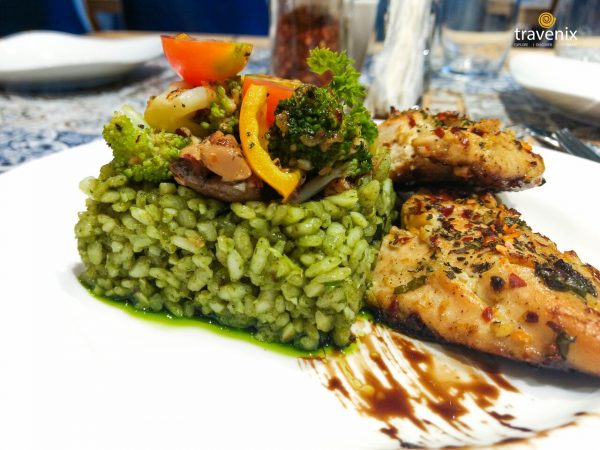 3. Classic Club Veg Sandwich
Culinary Tales' Veg Sandwich is definitely amongst the biggest sandwiches that we've seen all across Mumbai. It will definitely test your appetite but it will be rewarding for your taste buds for sure. We love how this vegetable sandwich goes beyond just layering tomatoes and onions; it's got mushrooms and lettuce too. We're usually partial to anything and everything that has mushrooms in it, so we're giving full marks to this one.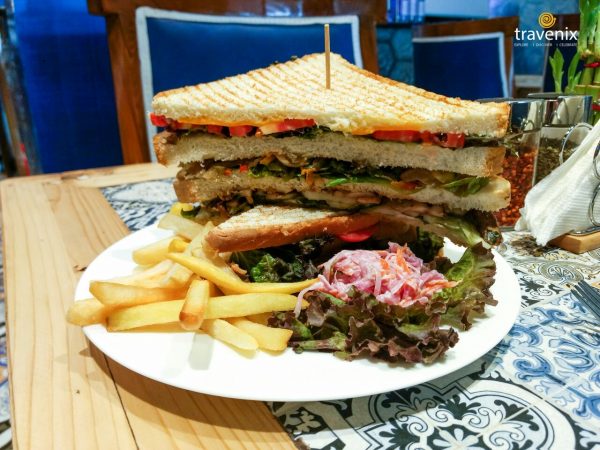 4. Half And Half Pizza
It's always a task to order the right amount of portions when non-vegetarians and vegetarians dine in together. Culinary Tales' Half and Half Pizza aims to solve this age-old dilemma. The pizza comes in two different halves – one is vegetarian while the other one has chicken pieces added to it. Even if you are going to finish off the whole pizza by yourself, it's great to have a little variety.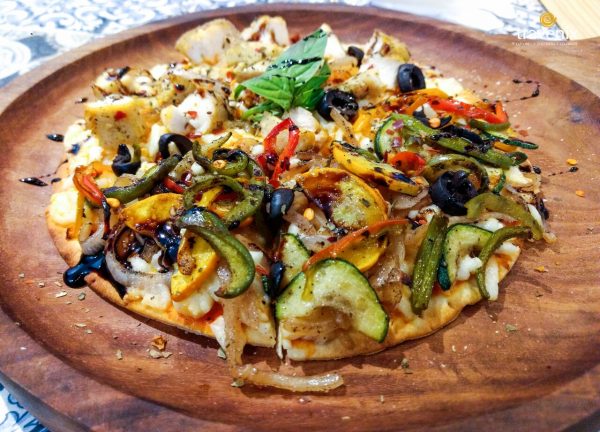 5. Kokum Ginger Drink
To be honest, we were really skeptical when we heard that ginger was being paired with kokum for this mocktail. To our sensibilities, ginger seemed too strong for the cooling effect that kokum sherbet brings. But the contrasting flavors work quite well together. We're going to be a lot more open to new flavors after trying this refreshing mocktail.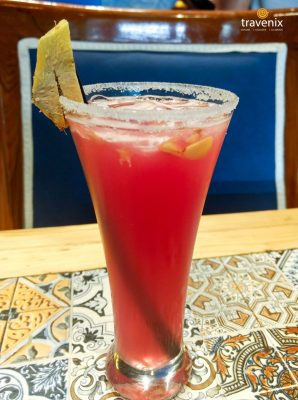 6. Fresh Fruit Smoothie
For those who have vowed to eat only healthy food, the fresh fruit smoothie is a great meal option. It's a thick shake technically, but it's so heavy that it can finish off your appetite for a whole meal. When it comes to fresh fruits, there is hardly any scope to go wrong with it. So, this fresh fruit smoothie is bound to work. It's simple, but we aren't complaining; it's delicious!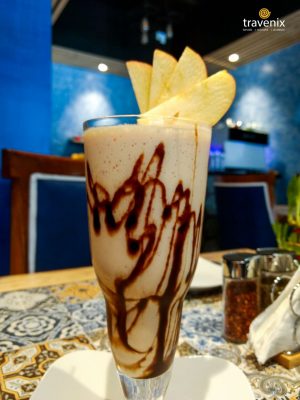 There was a lot more on offer, but our appetite allowed us to taste only these five dishes. If you've been to Culinary Tales before, do let us know about your experience there in the comments section below.
For those of you who are yet to try out their dishes, you can head to Shop 7-8, Bhavesha Apartments, Near Azad Nagar Metro Station, Veera Desai Area, Mumbai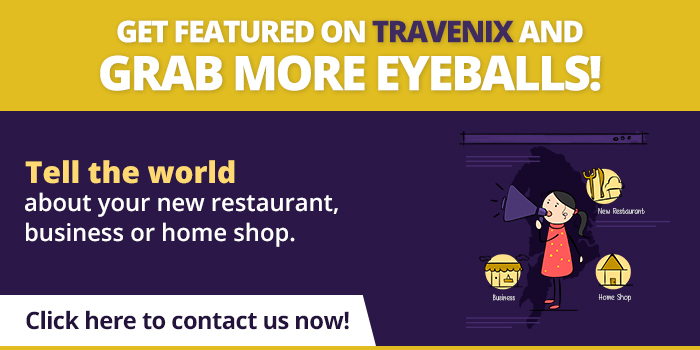 Latest posts by Vibha Sharma
(see all)