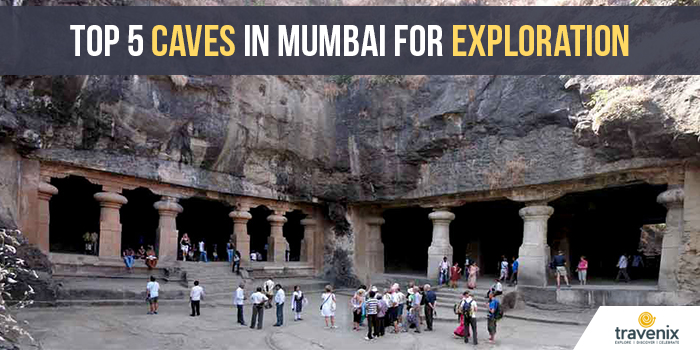 Top 5 Caves in Mumbai For Exploration
Caves are a common geological formation and are present at many locations across the world. They vary in sizes and shapes, many of them being so big that they have their own ecosystem and can fit in many skyscrapers too! Mumbai has few caves that are perfect to visit if you love archaeology.
An Adventure Awaits!
There are a few historical caves in Mumbai that have ages old inscriptions and carvings imbibed on their walls. Many of these were even temples and meditation halls in the past. Join us on this journey of discovering these natural marvels across town!
1. Elephanta Caves
Located on the Gharapuri Island off the coast of Mumbai, these caves date back to 5th century. While most of the artwork here is damaged and defaced, many sculptures still remain intact. The sculptures are mainly of Hindu and Buddhist origin and there are a total of seven caves. You can reach Elephanta Caves by taking a boat ride from the Gateway of India. The most famous sculpture here is that of Trimurti Sadashiva, which is a monolithic rock-cut sculture that is 20 feet high! This UNESCO World Heritage Site will get your inner archaeologist excited and will also give you great insight into the rich history of the region.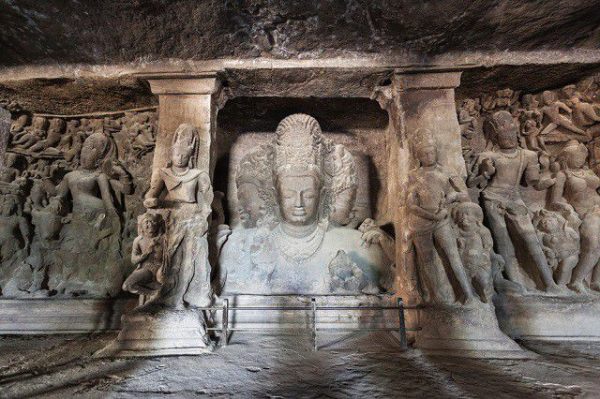 Where: Gharapuri, Maharashtra 400094
2. Jogeshwari Caves
Tucked away in the bylanes of the sprawling suburb are the Jogeshwari Caves. Hidden away from the city, these caves are not as famous as others in the city but are probably the oldest caves in India, dating back to 520 CE! The main deity of these caves is Goddess Jogeshwari, whom the area is named after. Other deities in the caves are Lord Shiva, Lord Ganesha, Lord Hanuman and Lord Dattatreya. These caves have some amazing sculptures and carvings, especially the ornately carved pillars. While the entrance is tiny, the caves are themselves huge and it is easy to get lost in them!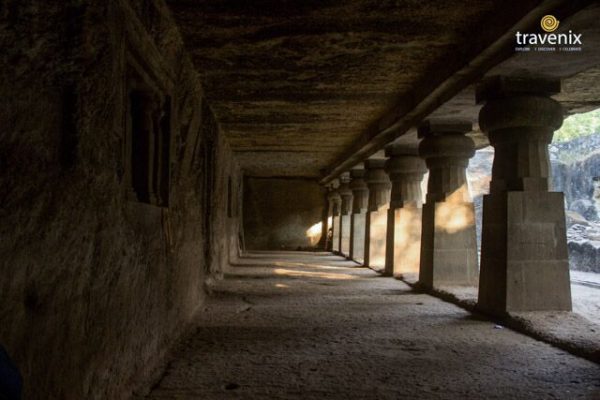 Where: Caves Rd, Gupha Tekdi, Jogeshwari East, Mumbai, Maharashtra 400060
3. Kanheri Caves
One of the most popular caves of Mumbai, Kanheri Caves are located in the midst of the lush Sanjay Gandhi National Park. The Kanheri Caves date back to 1st century CE and are credited with the largest number of excavations in a single hill with 109 caves! All the caves are of Buddhist origin and you can see prayer halls, stupas, rock-cut channels for water and more! The caves' walls and pillars are adorned with carvings of Lord Buddha and Bodhisattvas. You can also see many inscriptions on the rocks here. These caves are truly a treat to visit whenever heading to the Sanjay Gandhi National Park.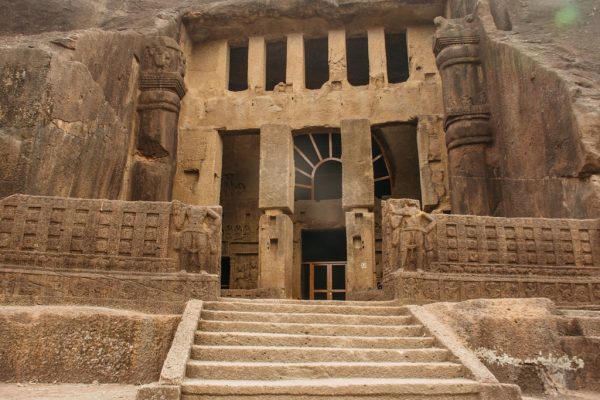 Where: Sanjay Gandhi National Park, Mumbai, Maharashtra 400101
4. Mahakali Caves
These caves are located in Andheri suburb of Mumbai and are a group of 19 caves dating back to 1st century CE. These caves too, are of Buddhist origin and you can spot a few depictions of Lord Buddha and Buddhist mythology but most of them are mutilated now. Apart from a few caves, others served as viharas and cells for monks who lived here. The caves also give you some great views of the city from the hill top.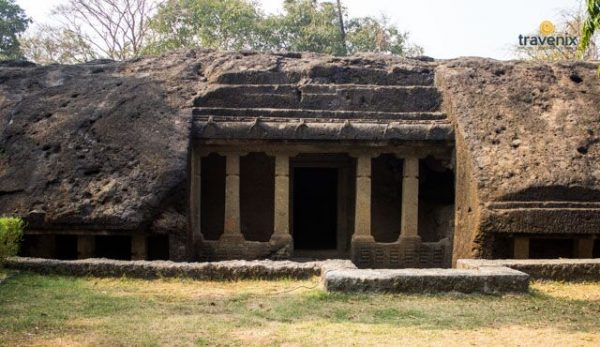 Where: Mahakali Caves Road, Sunder Nagar, Andheri East, Mumbai, Maharashtra 400093
5. Mandapeshwar Caves
The Mandapeshwar Caves are located in the Borivali suburb of the city. Situated in Mount Poinsur, these caves have a shrine dedicated to Lord Shiva and date back to the 8th century. While they are not as popular as their counterparts, these caves have stood the test of time and have even seen soldiers staying inside them during the World War. The name Mandapeshwar in itself means the Hall of the Lord.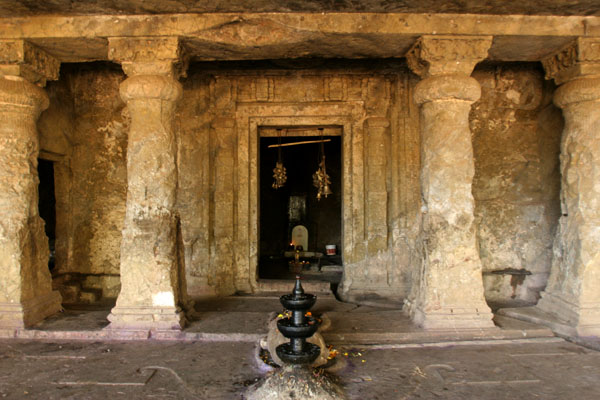 Where: Laxman Mhatre Rd, I C Colony, Mandapeshwar, Dahisar West, Mumbai, Maharashtra 400103
Have you visited any of the above caves? If you have, do share your experiences with us in the comments below. If you haven't visited them yet, go and visit them this weekend and dive into history.
Image Credits: Inditales, TownMumbai, Tourism of India

Latest posts by Vibha Sharma
(see all)