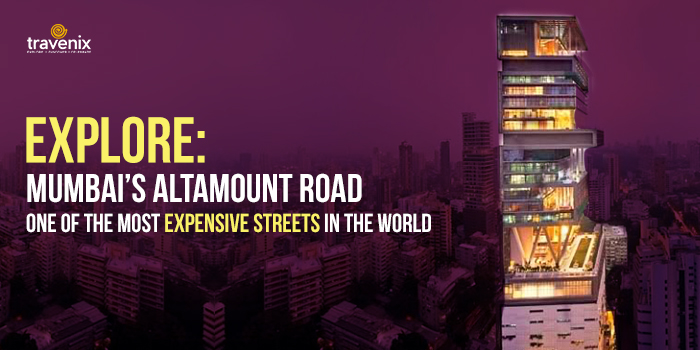 Mumbai's Altamount Road — One Of The Most Expensive Streets In The World
Altamount Road, which is officially known as SK Barodawalla Marg, is 2km-long stretch in South Mumbai that is home to the city's elites. It's a quiet and green neighborhood that has been named as one of the most expensive street addresses in the world in various studies. Read on to find out more about this posh neighborhood.
Altamount Road  — A Prominent Address
Once lined with fancy bungalows from the colonial era, Altamount Road today is filled with towering skyscrapers. Among them, the 27-storeyed building Antilia stands out. It is home to Indian business tycoon Mukesh Ambani and his family and is said to be the most expensive private residence in the world.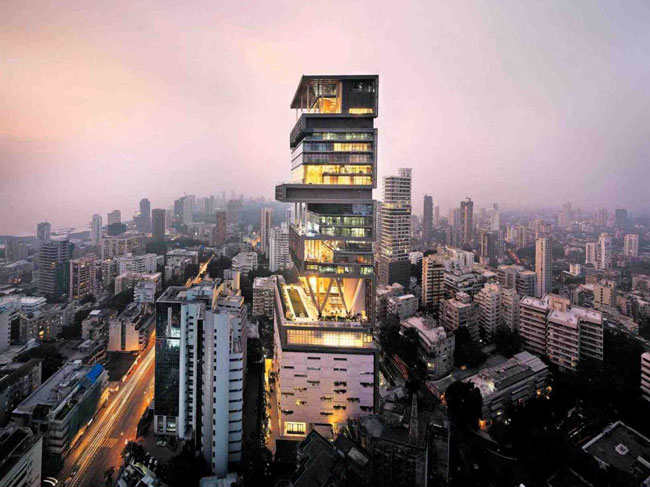 Although Altamount Road was always a prominent address, the real buzz started after Antilia was announced, said SG Maheshwari,  former president of Estate Agents Association of India, in a report. Antilia has also manged to put Altamount Road on the tourist map. It's common to find tourists stopping by and clicking pictures of the 4,00,000 sq. ft. building throughout the day.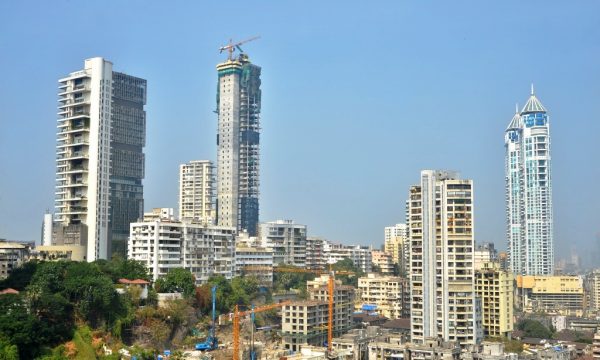 Just a few blocks away, is Lodha Altamount, a 40-storeyed uber-luxury residential project that is nearing its completion. One of the flats in the Lodha Altamount was reportedly sold for Rs 160 crore, making it the biggest apartment deal in India. If you do the math, that equals to Rs 1.47 lakh per sq ft! Owning a piece of real estate is only for the super rich at Altamount Road.
Lodha Altamount was previously Washington House, home to the US Consul General while the place where Antilia stands today was once an orphanage. This indicates to the trend in the neighborhood where bungalows and duplexes are being replaced by tall buildings.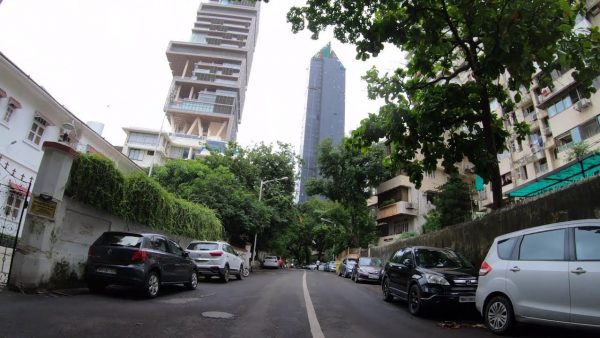 Pranay Vakil, Chairman of Real Estate Advisory Knight Frank India, said in an interview with Mint that Prithvi Apartments on Altamount Road was the first high rise building in the area. When it had come up 30 years ago, it was the an oddball in area dominated by sprawling bungalows. Now, Altamount Road has many tall buildings to its name.
Often called the Billionaires' Avenue, Altamount Road is home to many high net worth residents. This includes big names like Kumar Mangalam Birla, Narotam Sekhseria, Radhakrishna Damani and others.
Other notable buildings in the neighborhood include the residence of the Municipal Commissioner of Mumbai, consulate residences of Japan, Belgium and the residence of the General Manager of Western Railways.
Have you been to Altamount Road before? Tell us about your experience there in the comments section below.
Image Credits: Anuj N, Business Today, Capacite Infraprojects Ltd
Latest posts by Vibha Sharma
(see all)