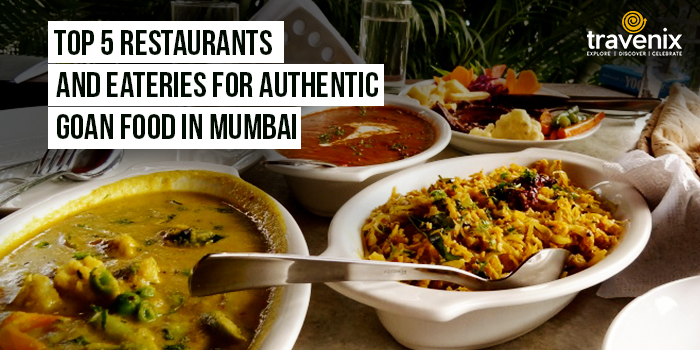 Top 5 Restaurants And Eateries For "Authentic" Goan Food In Mumbai
Serene beaches and lively nightlife are not the only two things that people love about Goa. The state is also known for its authentic fresh-from-the-sea delicacies that offer you a culinary experience of its own. The spunky and addictive cuisine of Goa is very different from the food in other parts of the country. Influenced by the Portuguese cuisine, Goan dishes are accompanied by warm bread instead of steamed rice which is a staple food in rest of India.
Goan Cuisine In Mumbai
Mumbai is home to people from all over the country and it is not difficult to find your favorite cuisine in the city, in fact, the number of available options can be overwhelming. We've tried a variety of Goan restaurants and shortlisted a few places that offer an authentic Goan experience along with "a slice of bebinca".
1. Goa Portuguesa
Thanks to its brightly-colored walls and live music, Goa Portuguesa doesn't just serve Goan food, it also looks and feels like a laid-back Goan pub. Located in Mahim, the place serves a variety of authentic Goan and Portuguese delicacies including chicken shagot, mutton shagoti, and traditional seafood curry. Their tiger prawns with red spices and chicken xacuti are a favorite among patrons.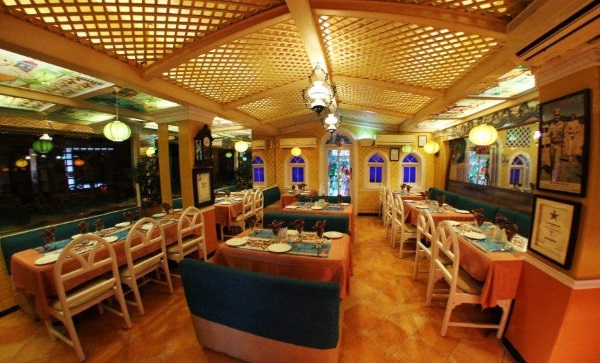 Where: Mili Building, TH Kataria Road, Near Hinduja Hospital, Mahim, Mumbai
2. Goa Bhavan Canteen
Situated in Juhu, Goa Bhavan Canteen has a modest setting that is true to its name. They have no fixed menus either, and the waiters will reel off what's on offer and you can choose your dish. Their fish thali is quite popular and tastes just like the food you would have at local Goan eateries. The prawn thali and other fish fry varieties are equally delicious.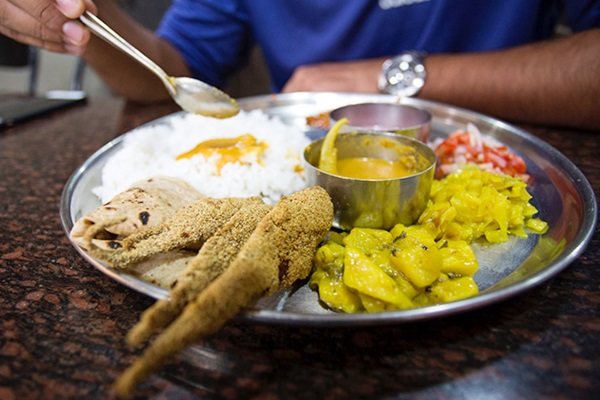 Where: 12 Gulmohar Cross Road, Near Fabindia, JVPD Scheme, Juhu, Mumbai
3. Fresh Catch – Mahim West
As the name clearly suggests, this place is a seafood delight. The small eatery in the bylanes of Mahim has an impressive line-up of Goan food and you might be tempted to order everything on the menu. Patrons love their fried bombil, garlic crab and ladyfish fry, and you can also add a neer dosa as an accompaniment to complete the feast.
Where: 144/C, Diamond Court, PN Kotnis Rd, Mahim West, Mahim, Mumbai, Maharashtra 400016
4. O Pedro
This modern restaurant in BKC offers you exquisite Goan dishes that reflect their Portuguese heritage. O Pedro's mosaic artwork, antique kitchen cabinets, Goan jars, and relaxed ambience recreates the Goan vibe that goes along with its delicious food. Some of the dishes that are a must-try include kalchi kodi devilled eggs, beryl's fish curry, panji chili pakoras, aunty rose's caldeen and choriz and bacon pulao.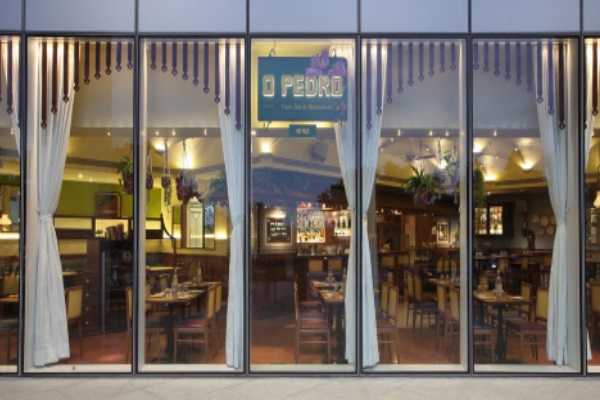 Where: Unit 2, Plot C-68, Jet Airways-Godrej, Bandra Kurla Complex, Bandra East, Mumbai
5. Soul Fry
Famous for its delectable Goan food, Soul Fry also offers East Indian, Mangalorean and traditional Portuguese dishes at affordable rates. This small, dimly lit eatery's prawn curry and crab xec xec will take you back to the small, beach-side eateries in Goa.
If you are looking to try something different, they also offer chicken variants of all the Goan dishes.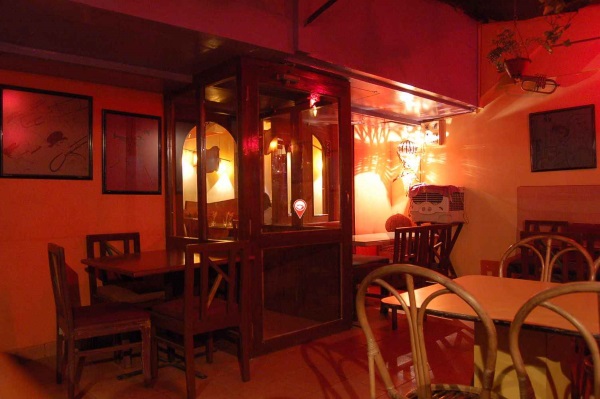 Where: Pali Mala Road, Opp. Pali Vegetable Market, Pali Hill, Bandra West, Mumbai
We would love to hear about your personal experiences with Goan restaurants in the comments section below.
If you liked this article, share it with your friends. And follow us on Facebook, Instagram, and Twitter for the latest updates on food, travel and experiences in Mumbai.
Image Credits: The Shooting Star, JustDial, lbb.in, Mouthshut, OpedroMumbai, Curlytales
Latest posts by Vibha Sharma
(see all)