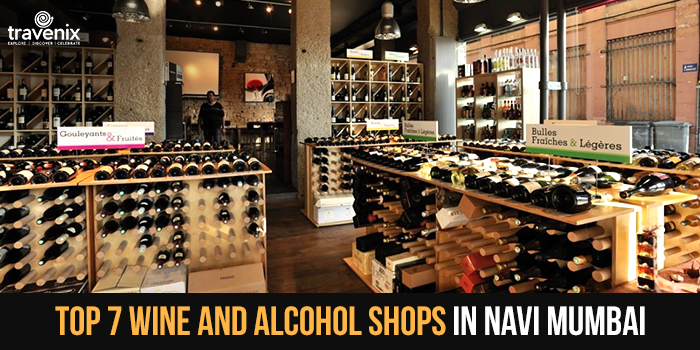 Top 7 Wine And Alcohol Shops In Navi Mumbai
Spirits and alcohols are an integral part of our lives. Some consume them for fun, due to work stress or just because the occasion calls for it. With so many choices out there, it becomes difficult to find the right liquor for yourself.
High On Life
Wines should be chosen with care and you should only go to shops which sell good quality liquor. There are some great wines shops in Navi Mumbai that cater to all your tipsy needs. Here's a list of some of the best wine shops in Navi Mumbai.
1. Pyna Wines
Pyna Wines is one of the largest wine shops in Navi Mumbai and is spread over 2000 square feet area with a highly knowledgeable staff. They have a wide range of liquors right from beers to exclusives for you to relax and enjoy.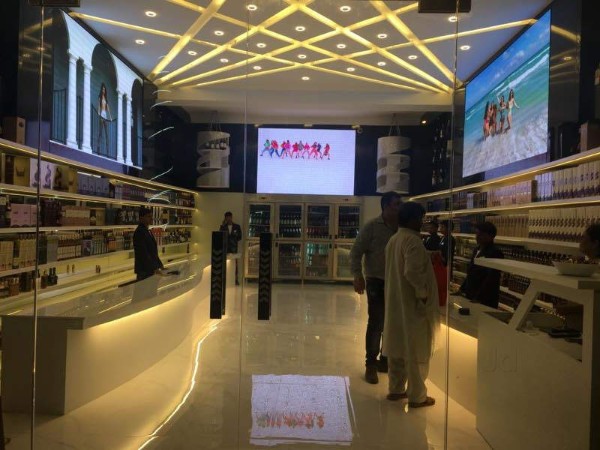 Where: Store 24/25, Beverly Park, Sector 6, Near Barbeque Nation, Palm Beach Road, Nerul, Navi Mumbai, Maharashtra 400706
2. Mamilwad Wines Center
A favorite and go-to place for the residents of Koparkhairane, Mamilwad Wines Center caters to all your alcohol and liquor needs. With a highly professional and knowledgeable staff, this is the perfect place for you to stock up your liquor collection.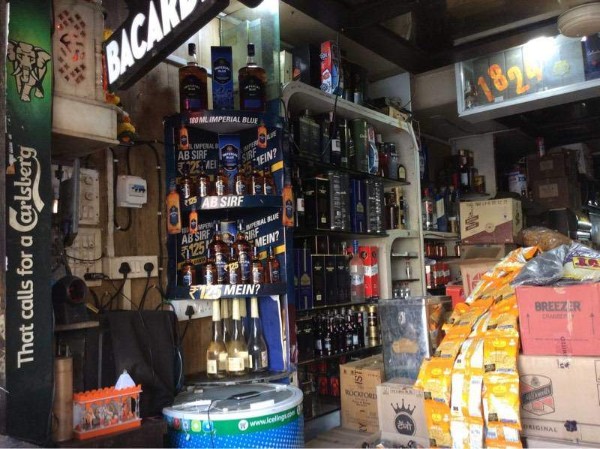 Where: Monalisa Palace, Shop no.2, Plot no.72, Front of Koparkhairane, Public Park, Kopar Khairne Railway Station, Kopar Khairane Station Road, Sector 5, Kopar Khairane, Navi Mumbai, Maharashtra 400709
3. Darbar Wine Shop
Located in the suburbs of Old Panvel, Darbar Wine Shop has been around for a long time. With a vast range of liquors and spirits including exclusives that are difficult to get your hands on, it is a place you should check out for your tipsy requirements as well.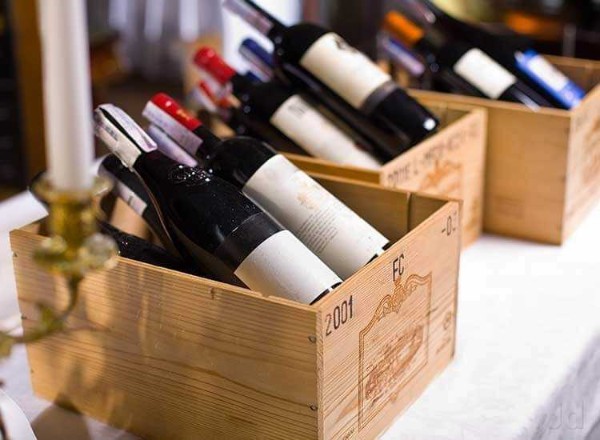 Where: 839, Mahatma Gandhi Rd, Mominpada, Old Panvel, Panvel, Navi Mumbai, Maharashtra 410206
4. G.M. Wine Shop
G.M. Wine shop is one of the busiest and crowded wine shops in Navi Mumbai. Having a never-ending stock of liquor and alcohol, ranging from cheap wines to expensive liquor, they are your one-stop destination for your bar collection.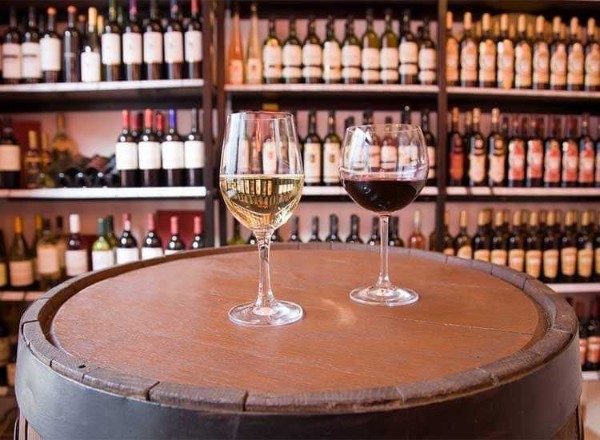 Where: Ganesh Building, Vishrali Naka, Mahatma Gandhi Rd, Old Panvel, Panvel, Navi Mumbai, Maharashtra 410206
5. Biji's Beer Shop
An exclusive shop that sells only beers, Biji's Beer Shop is your go-to place for all sorts of beers. Ranging from Indian brewed beers to beers that are imported from other nations, you will get almost all brands of beer here. You should check out this shop if you are an avid beer tippler.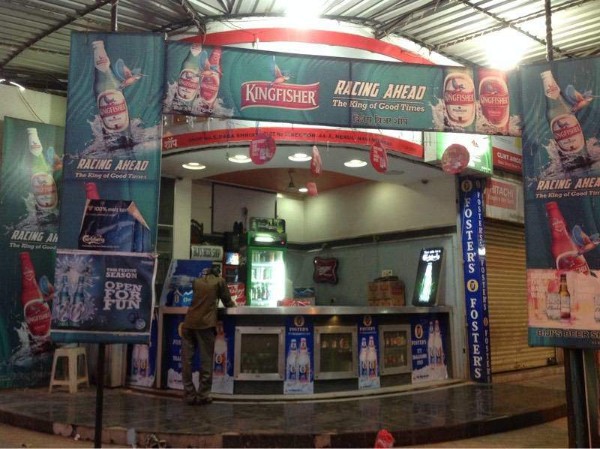 Where: Shop No.5, Baba Shristi, Plot No.37, Sector-44-A, Nerul, Seawood (West), Karave Village, Karave Nagar, Seawoods, Navi Mumbai, Maharashtra 400706
6. Sanju Wines
A newly-opened wine shop that has taken Navi Mumbai by storm is Sanju Wines. With a collection that ranges from licensed moonshine alcohol to premium spirits, they always have the perfect liquor to set the mood right for your tipsy occasions.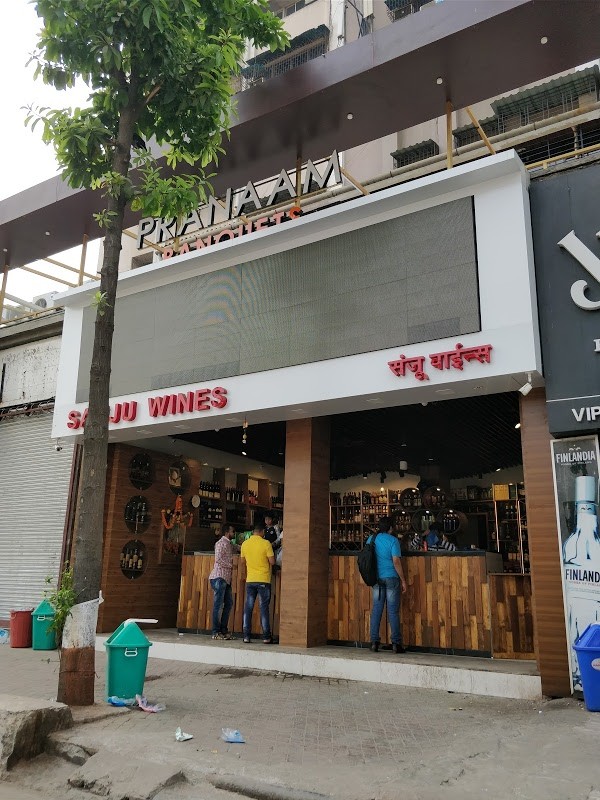 Where: 13, Sai Sangam CHS, Plot No. 85, Palm Beach Rd, Sector 15, CBD Belapur, Navi Mumbai, Maharashtra 400614
7. Sony No. 1 Wine Shop
This place lives up to its name and sells some of the best wines in Navi Mumbai. Trained and knowledgeable staff and a vast collection of national and international brands is what makes them popular with the residents.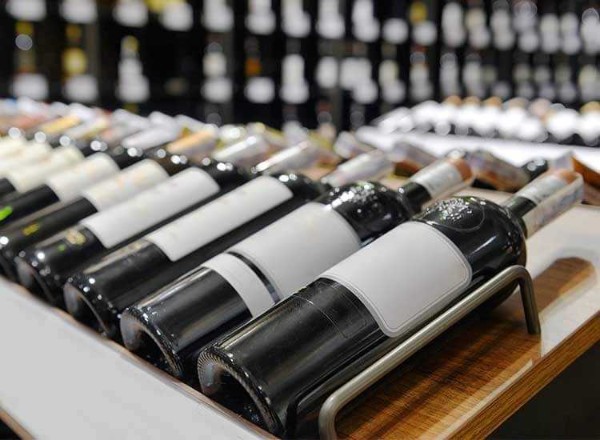 Where: JuhuNagar, Sector 14, Vashi, Navi Mumbai, Maharashtra 400703
If we have missed out on any of your favorite wine shops, then do let us know in the comments below!
Image Credits: Justdial, 2POS
Latest posts by Vibha Sharma
(see all)