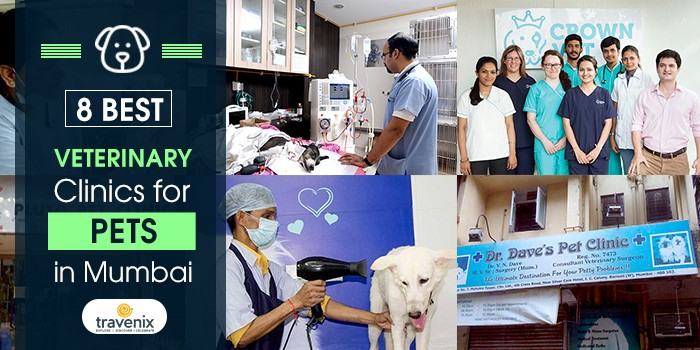 Top 8 Veterinary Hospitals and Clinics in Mumbai – Best Animal Hospitals
We all love our pets just like our family. In fact, they are a part of our family, and so it is important to invest in their well-being and give them the best treatments possible. Mumbai has thousands of pet owners, and many veterinary clinics have opened up in the city to look after the health of these furry friends.
Pet Wellness Redefined
Many veterinary clinics in Mumbai cater to different animals specifically, while others look after all pets in general. To find the best veterinary services around town, we've listed down the top clinics in Mumbai for your pets!
1. PetVet Clinic
This is a multispecialty clinic headed by Dr. Sunetra Wadke for traditional pets like dogs, cats, reptiles and birds. All medical services from standard to advanced are offered here for your pet's physical and emotional wellness.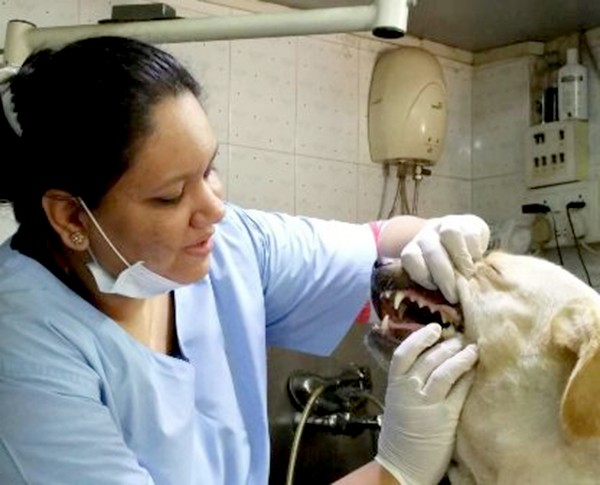 Location: C/3, Abhay CHS Ltd, TPS III, Opp. Don Bosco School, Pt. Malharrao Kulkarni Road, Borivali (W) Mumbai 
2. Top Dog Pets Clinic
Top Dog Pets Clinic offers state of the art healthcare for your pooch and specializes in general pet care consultation as well as complex services like laparoscopic surgeries. Led by Dr. M.S.Chousalkar, this clinic has served hundreds of dogs over the years and you can definitely trust your pooches' health to them.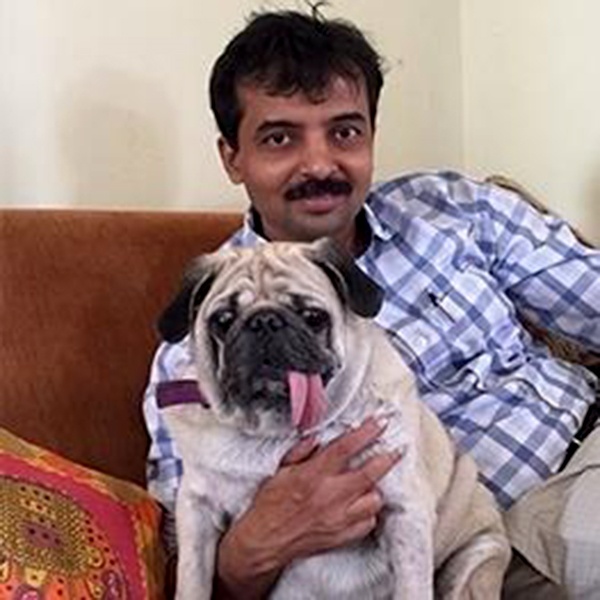 Location: Shop No.2, 7, 8, 9 Vishal Nagar, Opp. Stomach-II Restaurant, J.P.Road, 7 Bungalows, Andheri (W), Mumbai
3. Crown Vet
Established in 2016, Crown Vet started off to provide international standards of veterinary care to cats and dogs. From dental care to radiology, everything essential for your pet's healthcare needs is available here. Be it dogs or cats, they are experts in every animal healthcare field.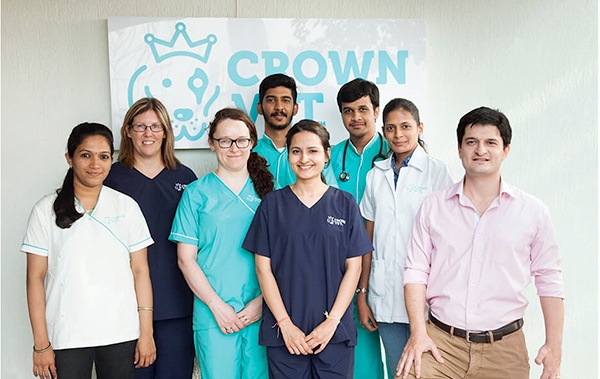 Location: Khar and Mahalaxmi
4. AcuMed Veterinary Specialty
Led by Dr Prathmesh and Deepti Deshmukh, AcuMed provides international standards of veterinary care and expertise. Right from neurology services to ECG and cardiac care, all the major surgeries are carried out here. They also work towards antibiotic resistance among veterinarians.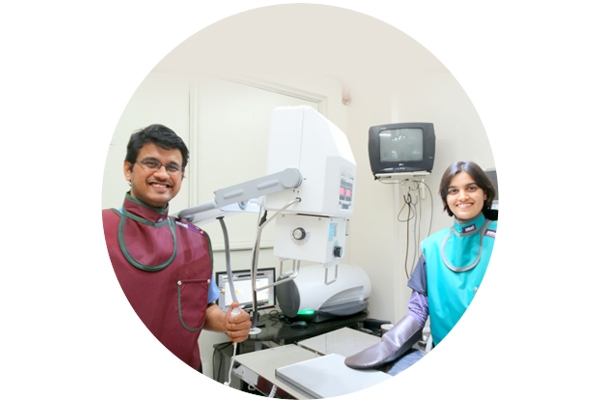 Location: AcuMed Veterinary Specialty, Shop 19 / 20, Swapnapurti CHS, Thakur Village, Kandivali East, Mumbai 
5. Prolife Specialty Vet Clinic
This is a full service veterinary clinic that provides the highest standard of veterinary care for canines and other pets, including all the little ones! Not only do they have a clinic here, there's also a store and grooming center for all your pets' needs.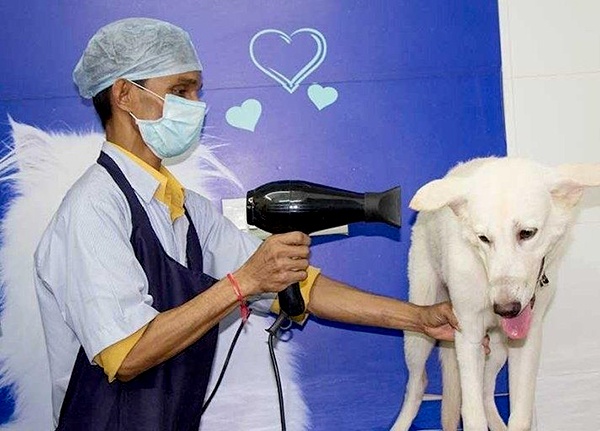 Location: Shop No. 8 – 12, Kirit Bldg, Movie Time Theatre Lane, Evershine Nagar, Malad (W), Mumbai 
6. Pluto Pet Clinic
This clinic is open every single day of the year and has long working hours to facilitate maximum convenience for pet owners. Emergency services are undertaken by them through a telephone line. Routine vaccinations and dermatology are taken care of as well. With an in-house pet store, all your needs are covered.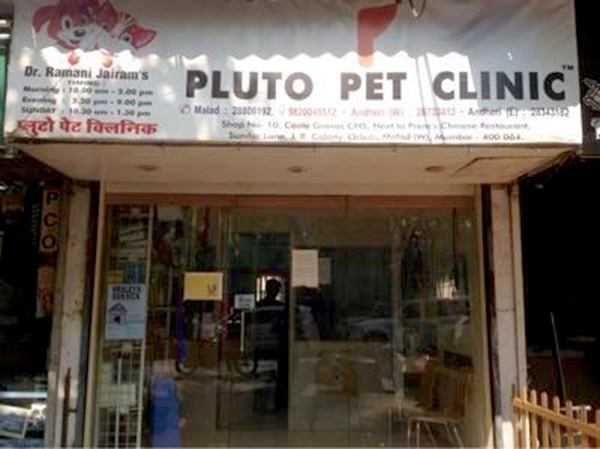 Location: Andheri West and East
7. Happy Tails Healthcare Services
Looking for advanced healthcare facilities for your pooch? Look no further, as Happy Tails has procedures like ultrasound, Doppler ECG and dialysis for your beloved animals. With an on-site veterinary pathologist along with a complete microbiology and clinical pathology laboratory, this place offers everything you need for the well-being of your pooch.

Location: Shop No. 12; Neelkanth Gardens, Govandi (East), Mumbai
8. Dr. Dave's Pet Clinic and Surgery Center
This clinic run by Dr. Vikram Dave offers complete health check-up facilities for your pets. Every kind of surgery is covered by them and so are the diagnostics. If you're looking to groom your loved one, then this is the place that you should head to.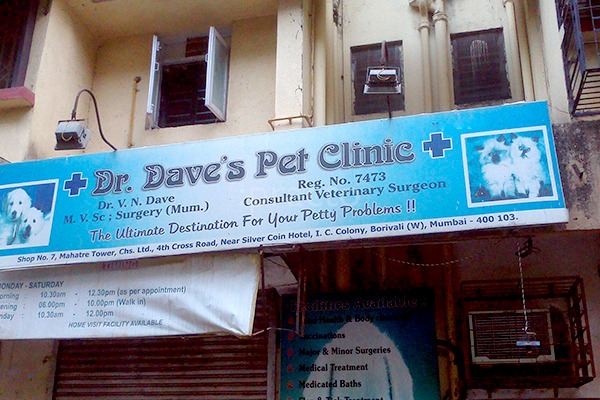 Location: Shop No.7, Mahatre Towers, 4th Cross Road, IC Colony, Borivali West, Mumbai
There are many more great clinics out there for your beloved pets, and each of them offers great services with care and affection for your loved one. If you have taken your pet to any of the above places, do let us know your experience in the comments below. If you frequent any other clinic in town, do not hesitate to share it with our readers.
Image Credits: PetVet Clinic, JustDial, Crown Vet, AcuMed, Happy Tails, Practo
Latest posts by Vibha Sharma
(see all)