Top 5 Apps In Mumbai To Book Cabs Quickly
Until a few years ago, taxis in Mumbai were synonymous with only kaali peelis. Those legendary cabs that once ruled Mumbai's roads are now being steadily replaced. Online cab aggregators have changed the way we use transport.
Just A Tap Away
You can plan your trip well in advance and get your cab to arrive right at your doorstep when you need them. It's no longer about just traveling either. You can catch up on your favorite TV shows and movies while you are on your way. The next time you are planning a trip to the airport, make sure you check out these apps to find the best services, convenience, and discounts.
1. Ola
Ola is already a household name when it comes to booking cabs. Whether you want to go to the local grocery store or want to go on an outstation trip, Ola has something for everyone.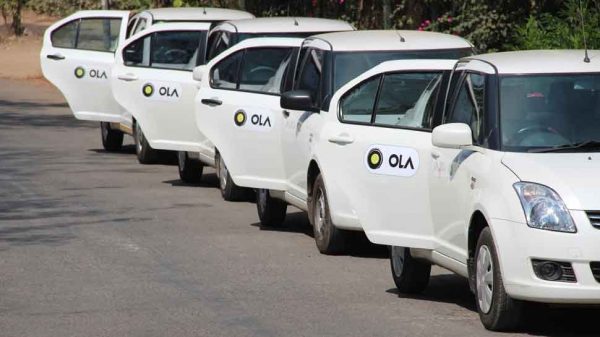 If you've got luggage or want a comfortable ride, you can opt for their Prime SUV and Luxe car options. Ola Share is a great way to cut down on your traveling expenses by sharing your cab with others who are taking the same route.
How To Book: Ola App
Payment Options: Cash/Debit Card/Credit Card/OlaMoney/Paytm
Base Fare: Rs 50 onwards
2. Uber
Uber is Ola's direct rival and both are always trying to outdo each other with special discounts and packages. Both are quite similar: tap some buttons on your phone and you'll get a cab near you in minutes.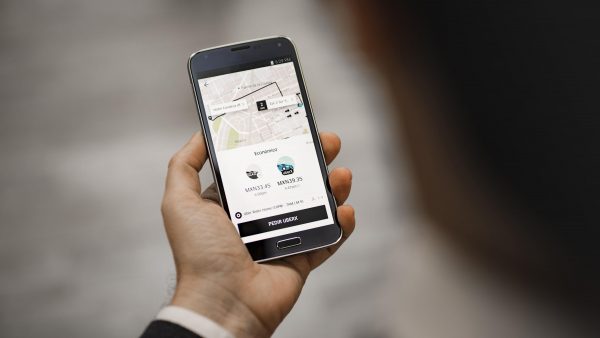 Expect a ride in Tata Indica, Maruti Suzuki Ritz, Maruti Swift Dzire, Toyota Etios, Mahindra Verito, Nissan Sunny and others depending upon the category of the cab that you choose to hire. If you'd like to hire an Uber for a few hours, you should book a cab with UberHIRE. You can take the cab to multiple locations for up to 12 hours.

How To Book: Uber App/Uber Website
Payment Options: Cash/Debit Card/Credit Card/Paytm
Base Fare: Rs 50 onwards
3. Aamchi Drive
Kaali Peeli may have been born in 1911, but it's moving ahead with the times. Aamchi Drive is their official app from which you can easily book kaali peelis for your ride or even book one for your friends. They have both AC and non-AC cabs.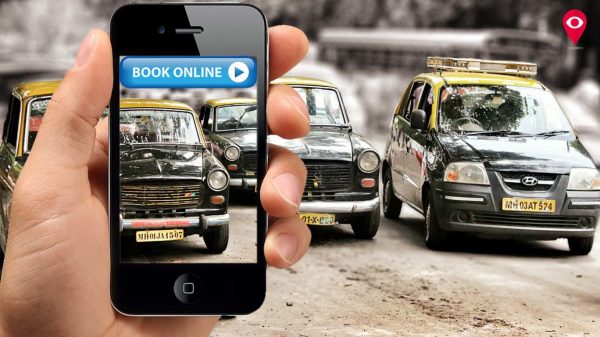 The pricing is reasonable too: Rs 18 for non-AC cab and Rs 28 for AC cabs. You only have to give an additional service charge of Rs 5 per ride. (lowpricebud) One of the biggest advantages of this app is that they have a no fare refusal policy which means you will be guaranteed a ride quickly. They also have a special panic button in case an emergency arises.
How To Book: Aamchi Drive App
Payment Options: Cash/Debit Card/Credit Card
Base Fare: Rs 18 onwards
4. S3 Cab
A relatively new entrant, Sahyadri Smart Safe Cabs or S3 Cabs claims to have roped in over 700 cabbies from Ola and Uber. Drivers find their policies a lot more beneficial as S3 charges them lesser than the other cab aggregators from their profit margins. But drivers aren't the only ones who'll save money.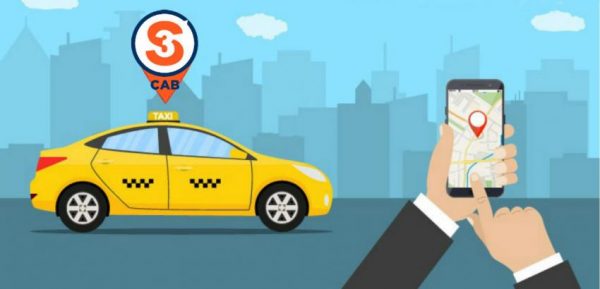 S3 cabs will be surcharge-free, so you won't have to pay extra money for your ride even though the demand may be high at a particular time. S3 also has developed a special service app from which restaurants and hotels can book cabs for their customers. Soon, they plan to start a parcel delivery service too.
How To Book: S3 App
Payment Options: Cash/Debit Card/Credit Card
Base Fare: NA
5. Meru Cabs
Meru Cabs gives you various options to book your cab. You can either log into their website, go their app, call their call center, get it from Google Maps or simply go to Facebook Chat. While booking a taxi, you get to choose from Radio Taxi, Sedan, Hatchback, and SUV.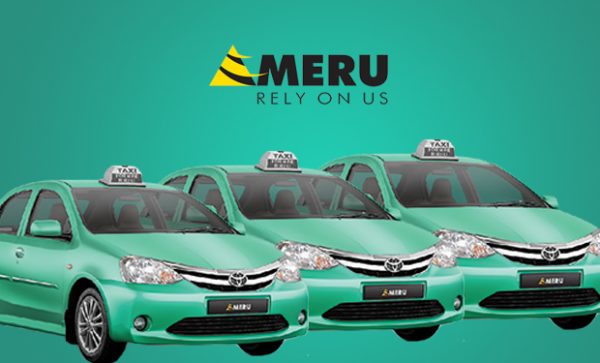 They also have special packages for employers so that they can book cabs for their clients and employees. For a conference or a bigger event, you can also go for bulk bookings.
How To Book: Meru Cabs App, Website, Call Center, Google Maps, FB Chat
Payment Options: Cash/Bharat QR code/Mobile wallet
Base Fare: NA
Also, check out Viira Cabs and Priyadarshini Taxi Service if you're looking for women drivers to take you around. Know of any other apps through which you can book a cab easily in Mumbai? Do let us know in the comments section below. Alternatively, if you're traveling by Mumbai local trains, make sure you've read our tips to make your commute smoother.
Image Credits: Zee News, CNET, NextBigWhat, nxtstartup.in, Mumbai Live
Latest posts by Vibha Sharma
(see all)