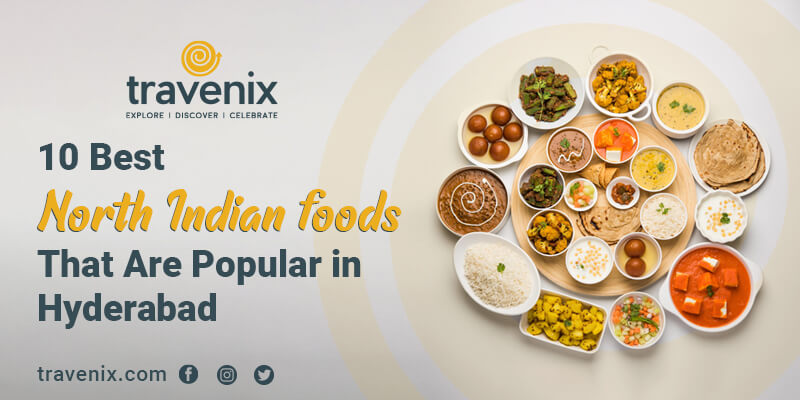 10 Best North Indian Foods That Are Popular in Hyderabad
With bursts of abundance yet excreting flavors in Hyderabad cuisine, this place is quite famous for its food. Hyderabad is renowned for its mouthwatering North Indian cuisine and famed biryani. North Indian food has a unique niche among the many cuisines that have left their imprint on Hyderabad's culinary scene. The ten prominent North Indian dishes that have become favorites in Hyderabad are examined in this article.
Top 10 North Indian Dishes Popular in Hyderabad:
A delicious variety of meals that have become incredibly popular among both city inhabitants and tourists alike are the consequence of the blending of North Indian flavors with the regional culinary traditions. Hyderabad offers a gourmet adventure where you may sample the best of North Indian delicacies, from the busy streets to sophisticated restaurants.
1. Butter Chicken: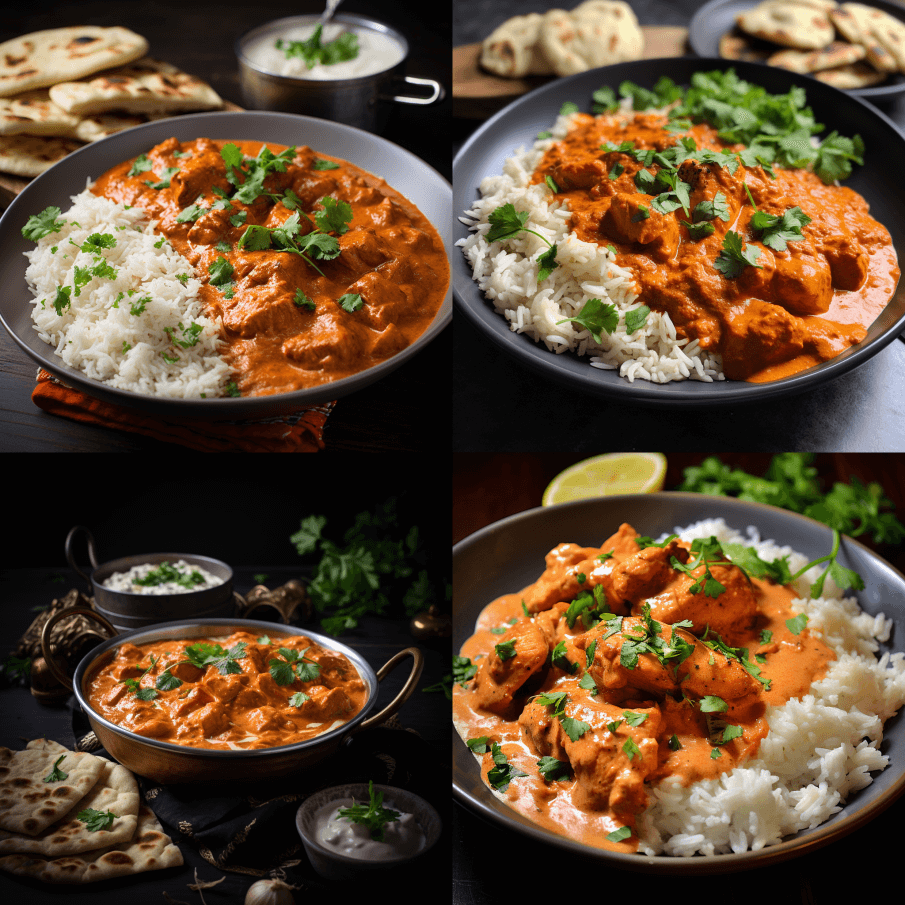 One of Delhi's traditional dishes is butter chicken. The mix of butter and chicken gives this dish its characteristic richness and creamy texture. Take lesser servings if you are watching your calorie intake because it is tasty and heavy in calories. While tomatoes are high in vitamin A, chicken gives us a lot of protein. The spices also have anti-inflammatory qualities, and the butter offers a healthy quantity of fat. Owing to the texture, this dish is often consumed with types of bread, often known as naan or tandoori roti.
2. Chole Bhature: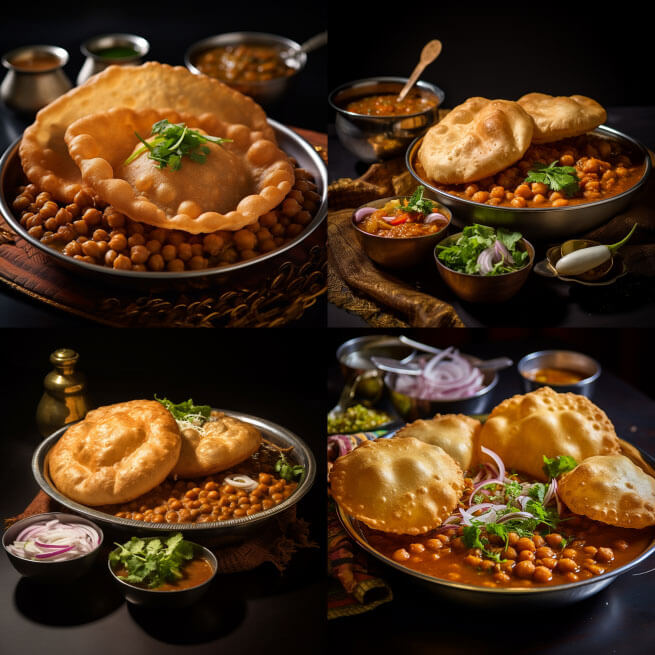 While some say the dish originates in Delhi, others claim it is from Uttar Pradesh. However, in Hyderabad, it is the most well-liked North Indian dish. The word consists of two components: Maida-based Bhature and chickpea-based Chole. Bhature is a source of carbs; chickpeas are a source of fiber and protein. This is often consumed for breakfast or as a snack by Hyderabadis. Moreover, it is paired with tiny dice of onion for the extra crunch, which elevates the eating experience of this dish.
3. Kadai Paneer: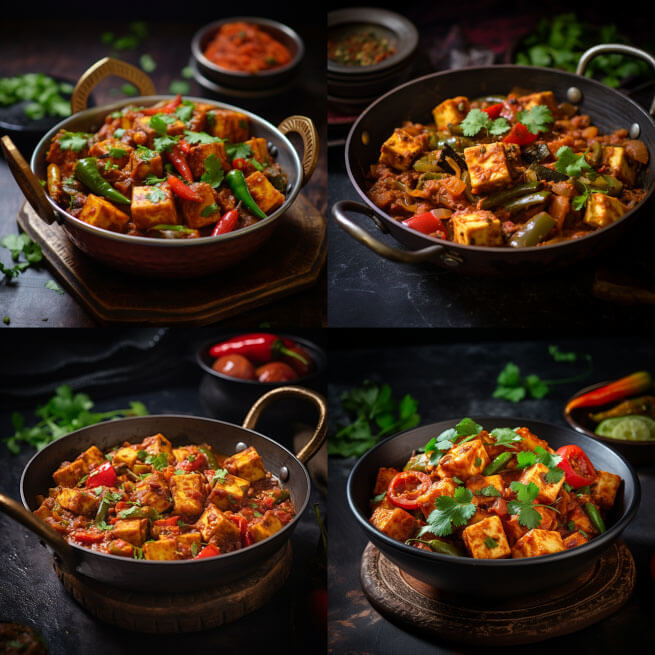 Due to the spiciness of all the ingredients that go into making this delectable paneer meal, practically all Indians adore it. It is served in a kadai because, as the name says, food tastes better when presented in a kadai. This meal, which has its origins in the Northern region, goes well with both naan and rice.
4. Rajma Chawal:
The well-known North Indian dish Rajma Chawal is made from red kidney beans (rajma) and rice (chawal), which are cooked together in a delectable, spice-flavored tomato-based stew. It is a regular staple in numerous North Indian homes and may be eaten as a complete meal. Rajma Chawal is an incredibly filling and nutrient-dense dish since it is high in protein, fiber, and complex carbs. It is a terrific energy source and can be eaten for lunch or dinner. It is a dish that is quite versatile and may be altered to suit various preferences.
5. Dal Makhani: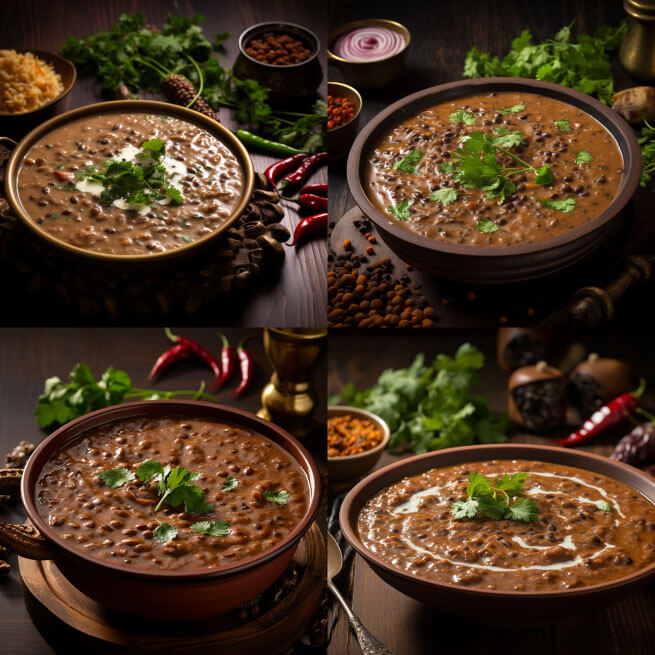 Dal Makhani is yet another delicacy from Delhi. Urad Dal and Butter are the main components of this classic recipe. This can be consumed with any roti or naan in addition to rice. Butter is an excellent source of healthy fats, and urad dal is a plentiful supply of protein. The same region that created Butter Chicken also created this delicacy. This recipe must be tried if you wish to consume a lot of proteins.
6. Tandoori Chicken: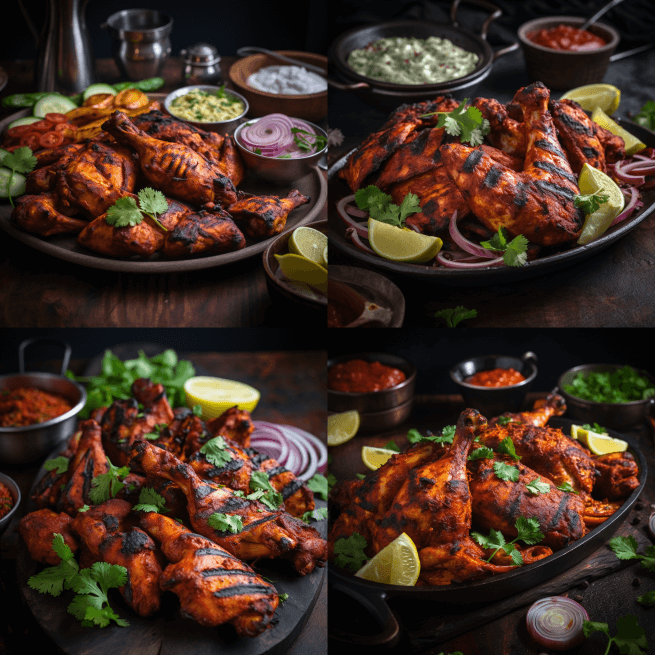 To make this juicy chicken dish, the chicken is marinated in a mixture of spices and curd. After marinating, this chicken will be cooked in a unique oven called a Tandoor. Mughlai Kitchen and many North Indian eateries serve this dish with mint chutney. Since we have spices, they have anti-inflammatory qualities, and chicken has a lot of proteins. Choosing this meal as a starter is common. This dish is a popular option for pairing with alcohol and wine.
7. Paneer Tikka: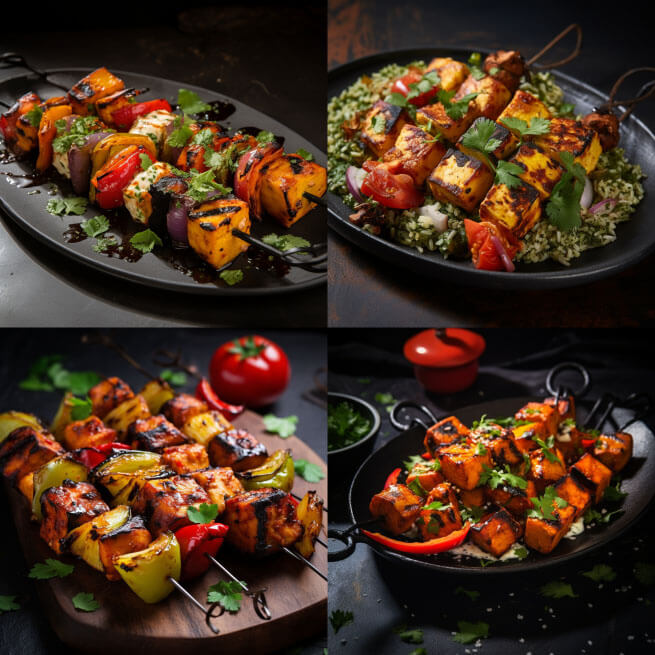 For many vegetarians, paneer evokes strong feelings. Therefore, many foodies frequently select Paneer Tikka as a veg starter dish. First, paneer is marinated in curd, spices, and lemon to make it. Then, some vegetables are grilled with this seasoned paneer. Try this recipe; it's delicious and high in protein. This is frequently served with salad and mint chutney.
8. Palak Paneer: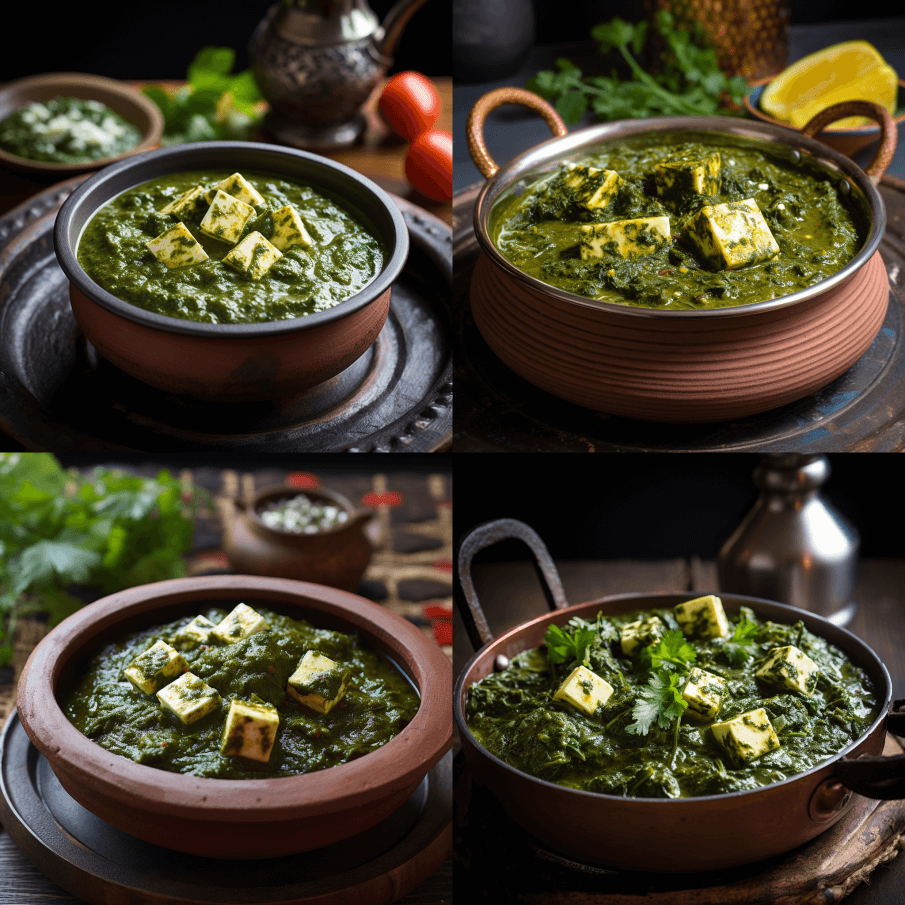 Palak Paneer is another well-known dish from North India. This meal is frequently served with butter naan or rice. The two primary ingredients in this dish are paneer and spinach. Additionally, this meal has a significant amount of ghee in it. Both spinach and paneer are excellent sources of iron, vitamin A, and vitamin C. Paneer is a great source of protein. So, if you're looking for a nutritious lunch, this one is an excellent choice.
9. Stuffed Paratha: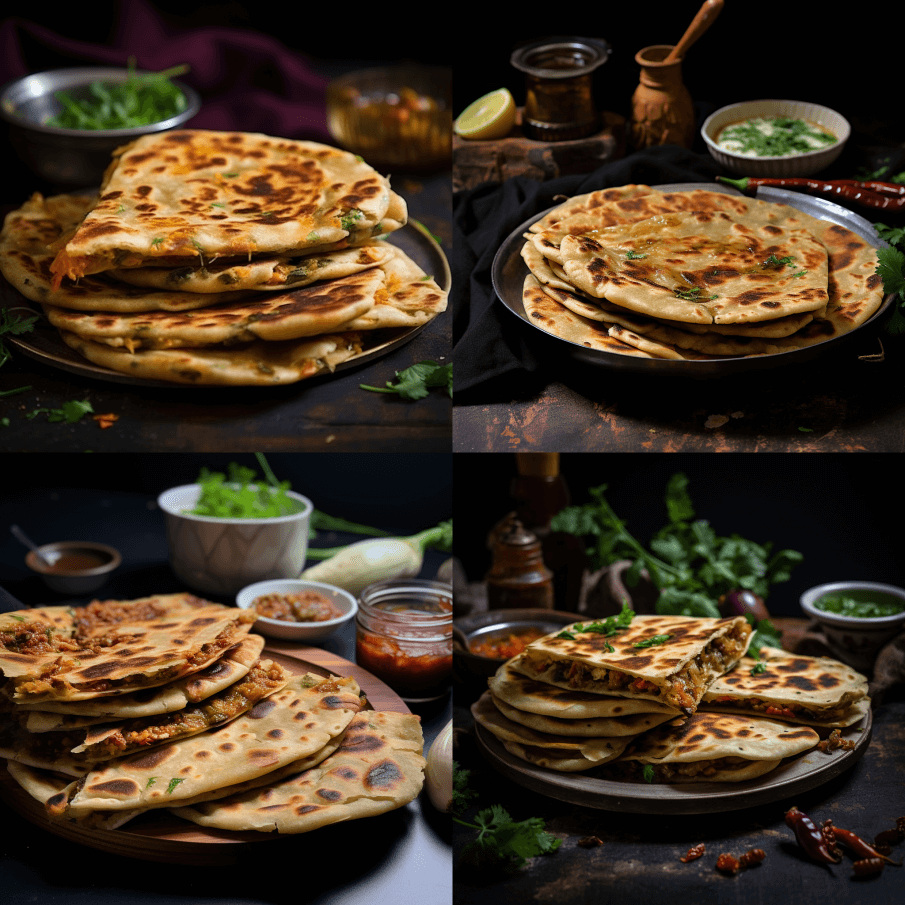 In northern India, stuffed parathas are frequently consumed as breakfast and are revered as the meal of champions. The term "paratha" comes from the Sanskrit word "atta," which means "layers of cooked dough," and the food certainly lives up to that description. To make parathas, the dough is cooked on a tava before being shallow fried the next day. The most popular way to consume parathas is to fill them with your preferred filling. Even though there are countless filling options for parathas, some of the most favorites include the aloo paratha which is filled with potatoes and the methi paratha which is stuffed with fenugreek.
10. Malai Kofta: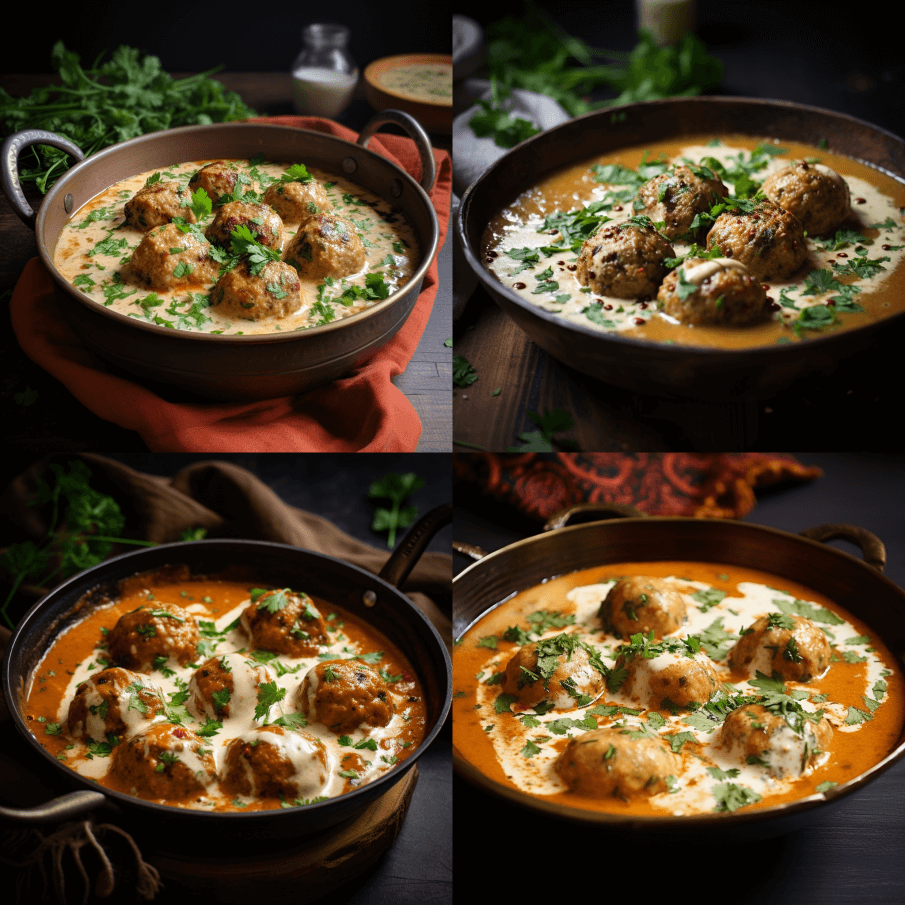 Another dish from the Mughlai culinary tradition of the modern Punjab region, it may immediately conjure up images of a bowl of curried meatballs in a rich sauce. Locals cook the balls until they acquire a crusty, golden-brown sear before drizzling heavy sauce over them. Indians often only eat this cuisine on exceptional occasions like weddings or festivals since it is so unbelievably delicious and delivers such a gorgeous richness. The word "Malai" refers to the cream that is used in the gravy, and the word "Koftas" refers to the deep-fried vegetarian dumplings. To add richness to your veggie balls, local cooks added grated Paneer and potatoes.
Where can you find the best North Indian food in Hyderabad?
Even though Hyderabad is known for its Nizami biryani and Mughlai food, several locations serve delicious dishes from the country's northern region. Hyderabad is known for its authentic restaurants for delicious, quality food. There are a ton of restaurants that serve the best north Indian dishes. If you are looking for something budget friendly, Dhaba is the answer. These small kiosk eateries offer great food at quite reasonable rates.
Latest posts by Satish Kumar
(see all)