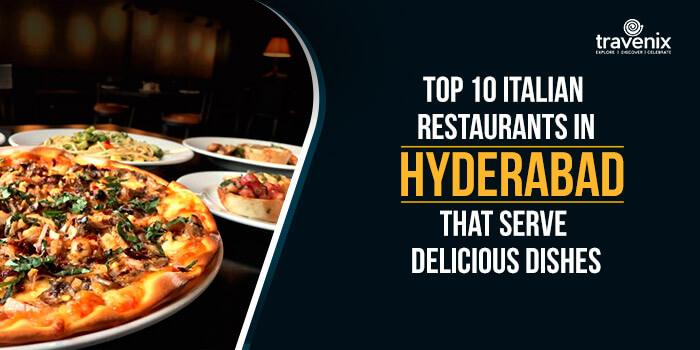 10 Best Italian Restaurants In Hyderabad That Are Worth Visiting
Numerous famous food places in Hyderabad will delight you with their delicious dishes. From humble street stalls to cosy cafes and elegant fine-dining restaurants, some of these places have etched a special place in the hearts of local visitors and tourists alike.
Savour The Best Italian dishes in Hyderabad
If you are searching for places in the city that serve some of the best pizzas in Hyderabad or some sinful pasta and Risotto, then we have curated a list of the most popular restaurants that offer mouth-watering Italian delicacies.
1. Tre-Forni Bar and Restaurant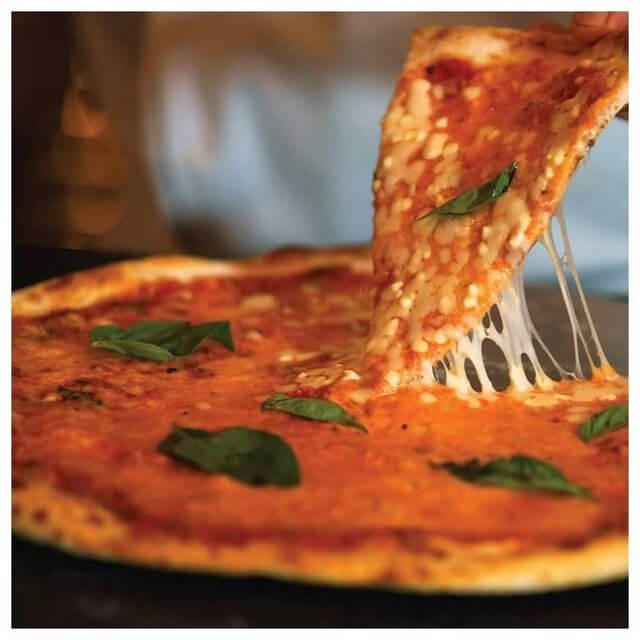 Tre-Forni Bar and Restaurant is a well-known Italian restaurant in Hyderabad that continues to fascinate its visitors with its impeccable service and tantalising dishes. The extensive seating area comprises a bar, an indoor seating space and a rooftop seating area.
Their elaborate menu offers a wide selection of Lasagne, Ricotta, Risotto, pasta and pizza, among others. Spaghetti Alla Carbonara, Ortolana Pizza, Petto Di Pollo Griglia, Pancetta Di Maiale, Aragosta E Couscous, Tortelloni Al Fungi and Risotto Al Nero E Gamberi are some of the exquisite dishes that are worth trying at Tre-Forni Bar and Restaurant.
Location: Park Hyatt Hyderabad, Road Number 2, Sri Nagar Colony, Kamalapuri Colony, Banjara Hills, Hyderabad, Telangana 500034
Timings: 12:30 PM to 11:30 PM
Cost for two: ₹3000
2. Tuscany
Tuscany at Trident Hyderabad is a fine-dining restaurant in the city that is known for its charming interiors and an elaborate fare of Italian delicacies. The tranquil ambience of the restaurant ensures that you have a memorable dining experience.
The exotic collection of wines served along with the Italian dishes is the perfect meal combo offered at Tuscany.Mushroom Espuma, Burrata, Home Smoked Norwegian Salmon, Chlorophyll Pizza, Tuna Carpaccio, Porcini and Parmesan Tortellini, Prawn and Lobster Bisque and Braised Pork Belly are some of the most popular delicacies.
Location: Hitech City Main Road, Patrika Nagar, HITEC City, Hyderabad, Telangana 500081
Timings: 12 PM to 3 PM and 7 PM and 11 PM
Cost of two:₹2500
3. Celeste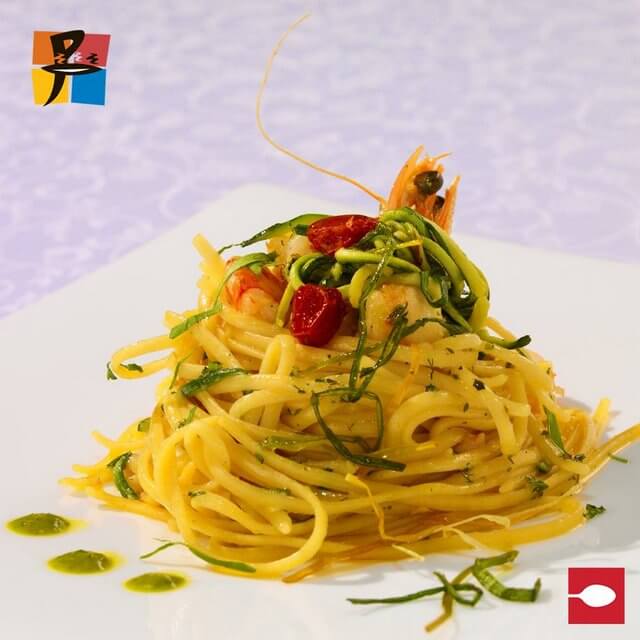 If you are in search of the best Italian restaurants near you in Hyderabad, then look no further beyond Celeste in Taj Falaknuma Palace. This opulent all-day fine-dining restaurant offers a well-curated menu that boasts of some of the most celebrated Italian delicacies.
Wild Mushroom Cappuccino, Ricotta and Spinach Tortellini, Lobster Ravioli and Pasta are some of the most preferred dishes of Celeste.
Location: Taj Falaknuma Palace Engine Bowli, Fatima Nagar, Falaknuma, Hyderabad, Telangana 500053
Timings: 7 AM to 10:45 PM
Cost of two:₹10000
4. Flying Spaghetti Monster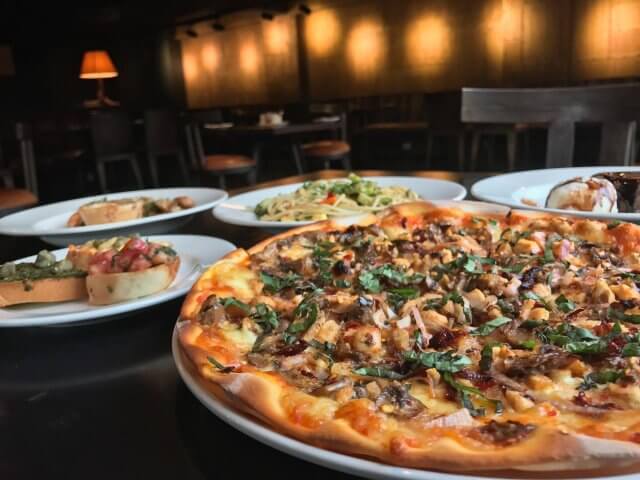 Flying Spaghetti Monster is one of the best Italian restaurants in Hyderabad to relish some cheesy pizza and flavourful pasta. The elegant interiors, ample seating space and hospitable staff ensure that you enjoy a hearty meal with family and friends.
Pane Aglio with Mozzarella Cheese, Sicilia Pizza, Sovrano Pizza, Spagnolo Pizza, Spinach & Mushroom Lasagne Napoletana, Arrabbiata Pasta, Lamb Meatballs and The Bomb are some of the must-try dishes at this splendid restaurant.
Flying Spaghetti Monster has two outlets in Hyderabad – Banjara Hills and Jubilee Hills. It also has an outlet in Visakhapatnam and Bengaluru.
Timings: 12 PM to 11 PM
Cost of two: ₹ 1500
5. Ci Gusta!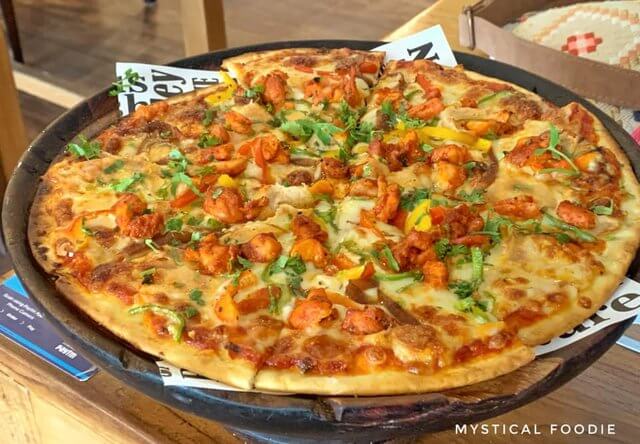 If Italian food rules your heart then Ci Gusta! is one of the finest Italian restaurants in Hyderabad that you must visit. This cosy restaurant serves sumptuous healthy breakfast with some Vegan options and Gelatos. Their elaborate menu consists of some of the widely popular Italian dishes like pasta, pizza, risottos, salads and desserts.
Chicken Lasagne Rolls, Spinach And Cheese Ravioli, Vegan Harissa Seitan, Italian Consomme Soup, Garlic Bread, Bolognese Pasta, Thin Crust Pizza and Risotto are some of the most famous Italian dishes that you must try at Ci Gusta! Gorging on creamy Artisan Soft Gelatos and luscious Gelato Shakes is just the right way to end a hearty meal.
Location: Plot No, 66, Hitech City Road, Opposite Dmart, Madhapur, Hyderabad, Telangana 500033
Timings: 12 PM to 3 PM and 7 PM and 11 PM
Cost of two: ₹1500
6. Little‌ ‌Italy‌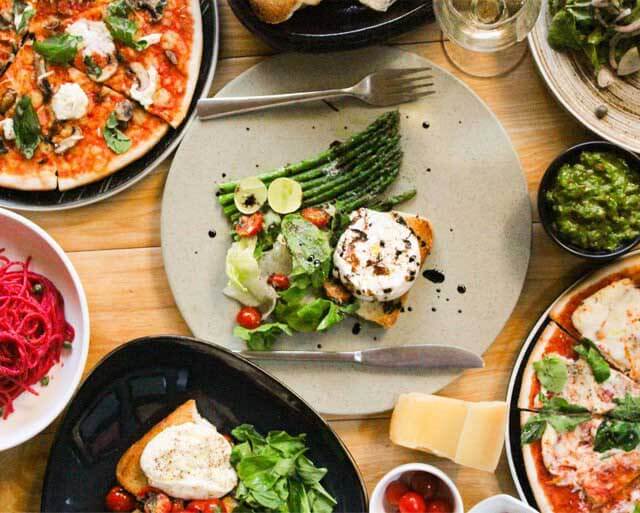 Little Italy is one of the few vegetarian restaurants that serve appetising Mexican and Italian food in Hyderabad. This fine-dining restaurant will woo you with its authentic Italian flavours and warm ambience.
Alla Arrabbiata, Pasta Barbaresca, Bombay Pizza, Sicilia Pizza, Garlic Bread, Funghi Trifolati, Lasagne Alla Napoletana and Bruschetta Al Pomodoro are some of the flavoursome Italian dishes that you must try.
The outlets of Little‌ ‌Italy‌ are located at Hitec City and Jubilee Hills.
Timings: 12 PM to 3:30 PM and 7 PM to 11 PM
Cost of two: ₹1400
7. Olive Bistro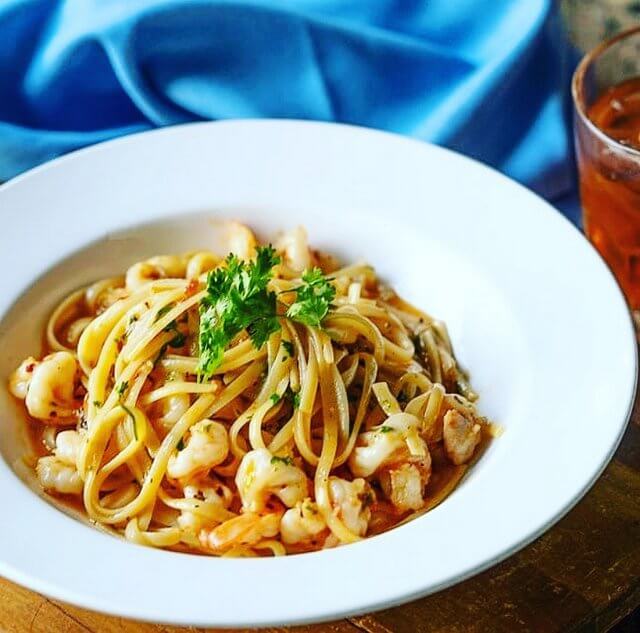 If you want to enjoy a hearty meal in an al-fresco seating, then Olive Bistro is just the right place for you. The charming decor and well-curated menu make it an excellent restaurant for a romantic dinner or a lunch date. If you want to savour the flavours of Italian pizza in Hyderabad, then look no further than Olive Bistro.
The menu of this chic restaurant boasts of some of the handpicked dishes from Mediterranean and European cuisine. Beetroot Carpaccio with Feta and Orange Vinaigrette, BBQ Pork Ribs, Sauteed Prawns and Calamari with Garlic and Chilli, and Chicken Florentine Spaghetti are some of the delectable dishes that are worth trying. The desserts are the star of their menu. Therefore, do not hesitate to indulge in some of their sinful sweet preparations.
Location: At Kona's Durgam Cheruvu, Road Number 46, Jubilee Hills, Hyderabad, Telangana 500033
Timings: 12 PM to 3 PM and 7 PM and 11 PM
Cost of two:₹2500
8. Prego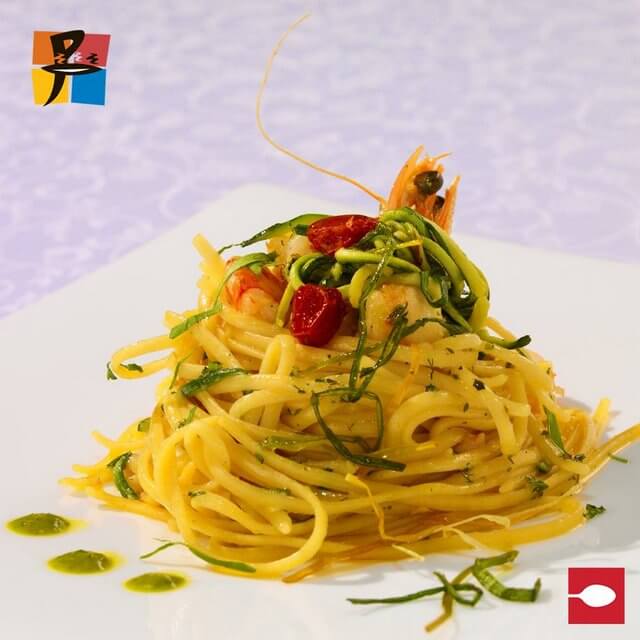 Prego at The Westin is known for its lavish Sunday Brunch. Although the Italian fare is well- acknowledged by most of its visitors, the other dishes are also worth trying. The sophisticated interiors and pleasant ambience make it one of the ideal places in the city to enjoy a corporate lunch.
Gamberoni Alla Piastra, Pollo Alla Particolora, Salmone Al Forno, Fillet Do Manzo Alla Griglia, Pollo Piccante Pizza, Tiramisu and Dutch Truffle Slice are some of the highly recommended dishes.
Location: Raheja IT Park, Hitec City, Madhapur, Hyderabad, Telangana 500081
Timings: 12 PM to 3 PM and 7 PM and 11 PM
Cost of two:₹2500
9. Thinespo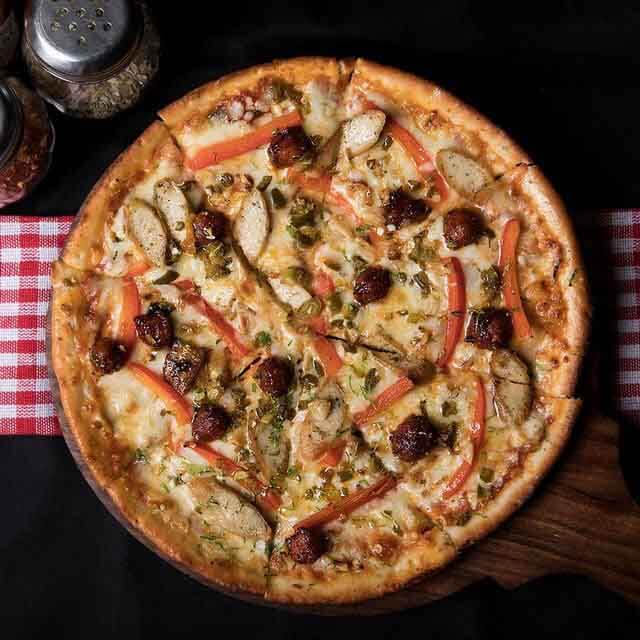 If you want to hang out with friends and enjoy some time under the sky in a comfortable seating space surrounded by greenery, then Thinespo is just the right place for you in Secunderabad. In addition to the elegant interiors and serene environment, they also serve delicious Italian food at pocket-friendly prices.
Chicken Lasagna, Grilled Chicken, Margherita, Our Senorita Pizza, Beauty and the BBQ Pizza, Penne Arrabiata, and Garlic Bread are some of the best selling items at Thinespo.
Location: 02-041, Medchal Rd, Beside Excellency Gardens, Ruby Block, Satyam Enclave, North NCL Kompally, Secunderabad, Telangana 500014
Timings: 8 AM to 11:30 PM
Cost of two:₹800
10. Fusion 9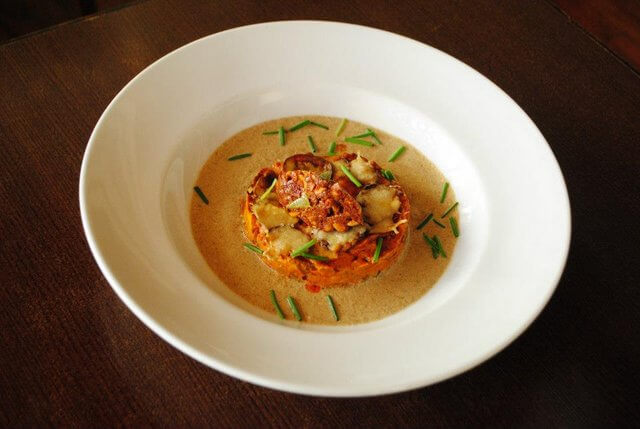 Fusion 9 is a chic restaurant that has pleased its visitors with a pleasant ambience and delicious food. Their vast menu offers an assorted variety of Indian and International dishes. It is one of the few restaurants in Hyderabad that serves tempting Italian delicacies.
Spaghetti Pesto Aioli, Shrimp Penne Ala Puttanesca, Broccoli, Spinach & Mushroom Skillet Lasagne, Greek Pizza and Mushroom Feta Festivo Pizza are some of the dishes that you must try at Fusion 9.
Fusion 9 has two outlets in the city, namely at Jubilee Hills and Madhapur.
Timings: 12 PM to 3 PM and 7 PM and 11 PM
Cost of two:₹2000
Conclusion
What differentiates the best from the regular Italian restaurants in Hyderabad, is not merely the taste of the food but also the ambience of the place, the hospitality of the staff and the value for money they offer.
Did your favourite Italian restaurant in the city make it to our list? Let us know in the comment sections below.
Image Sources: Instagram and Facebook
Latest posts by Fateha Firdaus Barbhuiya
(see all)